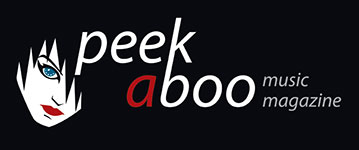 like this cinema review
---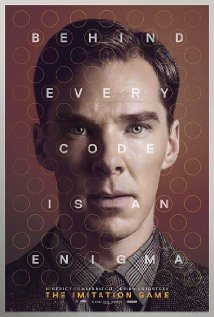 MORTEN TYDLUM
The Imitation Game
Movie
•
Cinema
Historical
•
Spy Movie
Paradiso
17/01/2015, Didier BECU
---
Besides the one for Marion Cotillard, this year's Oscar nominations are again predictable. We hope that Birdman by Alejandro González Iñárritu ( the best film you can see in 2015) will be the big winner, but something makes us think that The Imitation Game by Morten Tyldum (the Norwegian director of the much underrated Headhunters ) will take the statues home. Do not get us wrong, The Imitation Game is a decent film (and even more than that), it is only a very safe one that never goes outside the lines.
This classic biopic is about the mathematician Alan Turing (Benedict Cumberbatch). The man should be a hero in a perfect world, but he took his own life because the British authorities accused him of obscenities because of his homosexuality. Turing is a shy prodigy who invented a machine that cracked the Enigma code (a language that was used by the Germans to communicate about their targets). Historians claim that thanks to this invention, the Second World War has lasted two years less, and that Turing saved thousands of lives.
You could say that The Imitation Game is this year's The King's Speech: solid performances with Benedict Cumberbatch in a starring role, and of course Keira Knightley, who play once again a typical British girl with an anarchic character. About Morten Tyldums approach we are less satisfied. The Norwegian just does what he must do, but for example the inner monster which Turing has to deal with (his fight against his gay sexuality - you could end up in a prison cell in the beginning of the 50s in England for that) is made in a sweet crunchy Disney way. Even more, Tydlum sees that part almost as a detail that he is obliged to pay attention to. Do not expect espionage intrigues (although there is a double agent in the organization) or complicated dialogues about codes. No, The Imitation Game is almost an innocent costume drama with the Second World War as a background. Very decent, but a little too sweet. An 007 for the Oscars!
Didier BECU
17/01/2015
---
Behalve de nominatie voor Marion Cotillard, zijn de Oscarnominaties ook dit jaar opnieuw ongelooflijk voorspelbaar. We hopen dat Birdman van Alejandro González Iñárritu (de beste film die je in 2015 kan zien) de grote slokop wordt, maar iets laat ons vermoeden dat wellicht The Imitation Game van Morten Tyldum (de Noorse regisseur van het fel onderschatte Headhunters) de beeldjes mee naar huis zal nemen. Neen, begrijp ons niet verkeerd, The Imitation Game is een geslaagde film (en zelfs meer dan dat), alleen is het een uiterst veilige film die nooit buiten de lijntjes kleurt.
Deze klassieke biopic gaat over de wiskundige Alan Turing (Benedict Cumberbatch) die in een rechtvaardige wereld een held zou zijn, maardie zich van het leven berooft omdat de Britse autoriteiten hem wegens zijn homoseksuele geaardheid van obsceniteiten beschuldigen. Turing is een wereldvreemd wonderkind dat een machine uitvond waarmeee de Enigma-code (een taal die de Duitsers gebruikten om te communiceren over hun doelwitten) werd gekraakt. Historici beweren dat dankzij deze uitvinding de Tweede Wereldoorlog twee jaar minder lang heeft geduurd, en dat Turing dus duizenden levens heeft gered.
Je zou gerust kunnen zeggen dat The Imitation Game de King's Speech van dit jaar is: degelijke vertolkingen met opnieuw Benedict Cumberbatch in een glansrol, en natuurlijk ook Keira Knightley, die nog maar eens een typische Britse meid met een anarchistisch karaktertje mag spelen. Over Morten Tyldums aanpak zijn we minder tevreden. De Noor doet wat hij moet doen, maar de innerlijke monsters waarmee Turing heeft af te rekenen (zijn verzet tegen zijn homosexualiteit, waar je in het begin van de jaren 50 in Engeland in de cel voor kon belanden) wordt op een te zeemzoeterige Disneywijze in beeld gebracht. Meer zelfs, Tydlum ziet het bijna meer als een detail waarmee hij verplicht is rekening te houden. Verwacht ook geen ingewikkelde spionageintriges (ofschoon er een dubbelagent in de organisatie zit) of gecompliceerde dialogen over codes. Neen, The Imitation Game is bijna een onschuldig kostuumdrama met de Tweede Wereldoorlog als achtergrond. Zeer degelijk, maar net iets te braaf. Typisch Oscarvoer dus!
Didier BECU
17/01/2015
---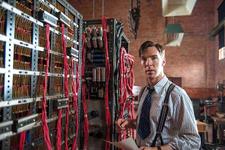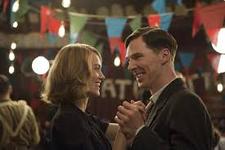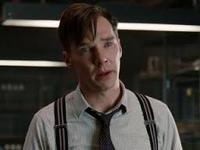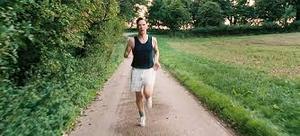 ---