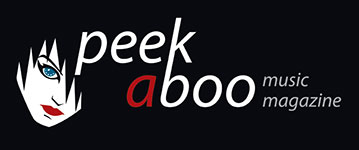 like this cd review
---
MOTHERS
When You Walk a Long Distance You are Tired
Music
•
CD
Pop
•
Rock
[70/100]

Wichita Recordings
09/12/2016, William LIÉNARD
---
Mothers is a band from Athens (Georgia), consisting of Kristine Leschper (vocals/guitar), Matthew Anderegg (drums), Drew Kirby (guitar) and Patrick Morales (bass). When You Walk a Long Distance You Are Tired is the debut album of these Americans and it got a lot of attention in the international press. According to the British webzine Drowned in Sound, it is the best new band we've heard in ages, and we must admit that Kristine Leschper has a lot of potential.
The album starts with Too Small for Eyes, in which the fragile vocals are backed by a gentle mandolin sound. No guitars, no drums, occasional piano and strings; for the rest only the desolate girlish voice of Kristine Lepscher. A wonderful and promising start. Hurts until it Doesn't gets quiet guitars and drums. It is a similar, albeit more dressed composition, atmospheric and melodious with a desolate tone. In Copper Mines, the pace is faster. It is a quiet rock ballad with Kristine Lepscher in the lead, supported by a hopping and dark bass and then a lot of guitar strumming, while in Nesting Behavior, the singer's plaintive vocals are supported by a dark and beautiful sounding cello. Again a fragile and excellent ballad.
The guitars get more space again in Lockjaw, but technically there is not much difference with what we have heard before. Bloodletting sounds good, but hardly brings anything new and that goes for Burden of Proof, Hold Your Own Hand and closing song Accessory Cloud. Not bad, promising even, but too much of the same.
Tracks:
1 Too Small for Eyes
2 Hurts Until it Doesn't
3 Copper Mines
4 Nesting Behavior
5 Lockjaw
6 Blood Letting
7 Burden of Proof
8 Hold Your Own Hand
9 Accessory Cloud
William LIÉNARD
09/12/2016
---
Mothers is een band uit Athens (Georgia), bestaande uit Kristine Leschper (vocals/gitaar), Matthew Anderegg (drums), Drew Kirby (gitaar) en Patrick Morales (bas). When You Walk a Long Distance You are Tired is het debuutalbum van deze Amerikanen die op heel wat aandacht in de internationale pers mogen rekenen. Volgens het Britse webmagazine Drowned in Sound is Mothers the best new band we've heard in ages, en we geven eerlijk toe dat Kristine Leschper heel wat in haar mars heeft. Tijd dus om ons licht op te steken.
Het album begint heel sterk met Too Small for Eyes, waarin de breekbare vocalen worden gesteund door fragiel mandolinegeluid. Geen gitaren, geen drums, wél af en toe piano en strijkers; voor de rest alleen de desolate meisjesachtige stem van Lepscher. Zondermeer wondermooi en een veelbelovend begin. Hurts until it Doesn't krijgt rustige gitaren en drums, waardoor er sprake is van een gelijksoortige, zij het meer aangeklede compositie, atmosferisch en welluidend met een desolate ondertoon. In Copper Mines ligt het tempo hoger, een rustige rockballade met Kristine Lepscher in de hoofdrol, een huppende en donkere bas ter ondersteuning en nadien flink wat gitaargetokkel, terwijl Lepschers klagende vocalen in Nesting Behavior de steun krijgen van een prachtig klinkende en donkere cello. Opnieuw een fragiele en excellente ballade.
In Lockjaw krijgen de gitaren opnieuw meer ruimte, maar technisch is er niet veel verschil met wat we eerder hebben gehoord. Blood Letting klinkt goed, maar brengt nauwelijks wat nieuws en dat geldt evenzeer voor Burden of Proof, Hold Your Own Hand en hekkensluiter Accessory Cloud. Niet slecht, veelbelovend zelfs, maar te veel van hetzelfde.
Tracks:
1 Too Small for Eyes
2 Hurts Until it Doesn't
3 Copper Mines
4 Nesting Behavior
5 Lockjaw
6 Blood Letting
7 Burden of Proof
8 Hold Your Own Hand
9 Accessory Cloud
William LIÉNARD
09/12/2016
---