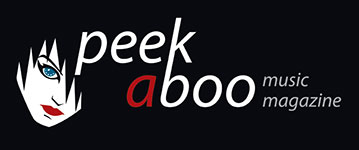 like this concert review
---
MRDTC, 6COMM, BRAIN SEKTOR, A SPLIT-SECOND, 32CRASH, THE YOUNG GODS & MONOLOITH
BIM FEST, Trix, ANtwerp, 21/12/2013
Concert
Cold EBM
•
Dark Electro
•
EBM
•
Electro Rock
•
Folk / Ethnic / Tribal
•
Gothic Rock
•
IDM (Intelligent Dance Music)
•
Rhythmic Industrial
[89/100]

22/12/2013, Filip VAN MUYLEM
---
Just like yesterday I was positively surprised by the opening band that set fire in the room! MRDTC started with 'For the Good Times'. it seemed like a great idea that they confirmed as the crowd was screaming! Again I heard an international crowd talking and screaming in my back. The warming up band really warm us up, and they were sweating for our pleasure and entertainment! Thumbs up!
Even I'm a big fan of bands like Death in June it's clear that 6Comm is not my kind of band. It's my own personal taste, as I notice most of the people around me actually enjoyed it. To me the sound is a bit weird. Neofolk songs on electro and with electric guitar? The live drums are nice, but I don't like the voice. I'm a voice fetishist: so I either love or hate it. I also feel that the temperature has lowered a bit. The light on stage was so poor that I simply gave up trying to get a good shot. The version of 'The calling' wasn't bad, but still...
With Brain Sektor it was clear that I would love this band, one note was enough to be sold! I love the live machine, live drums and the passion in the vocals! Everything is well driven, energetic and very convincing! The audience absolutely loved it! The lightshow wasn't an inferno & I also loved the video in the background. In the end the band and the fans wanted a longer set, but there was already a delay on the timing, so there was no other choice but stop the gig. It's a sad thing, but at least we got that feeling: meaning the band did a great job!
A Split Second is one of these bands I have seen a lot on stage and as for today I can say this one was simply their best gig ever! It felt so dense, so fired up and the crowd reacted so powerful to it that I got goose bumps! It was very clear that as for today they could have been a headliner. It was also fun to see Guy De Simpele behind his desk while working, that was a long time ago, but that's on a personal note! As for the crowd it started to be dangerous for me (like yesterday with The Klinik) and the drunken Germans behind me were really hitting on me that I had to flee the front stage. I still feel my back (24 hours after that). Anyway: I enjoyed every minute of it and ok: I know some fans who missed some songs, but the set was so good and so fired that that I didn't have time to write down if I missed a tune. The temperature was really up, the place was burning. The on stage fight with the guitar player was nice too, afterwards I noticed some blood on the stage, so I hope nobody got hurt?
32Crash is also one of these bands I have seen a lot on stage. Today they went on with the party and built up an interstellar party! J-L even found some time for poetry and for an electronic ballad. After that the heat went down a bit, but once again most of the people enjoyed it. Here again they had to stop before the end of their real set because of running behind the schedule. Jan, Len & J-L did a great job and it's clear that their latest album is really great, so go and grab it if you still don't have it!
The biggest fuzz was created around The Young Gods and however they are not so young anymore: they still are gods and rock like hell! It was clear that a lot of people especially came for them! I also noticed more and more French speaking people. These guys know how to entertain the filled place and got the temperature again upwards. I know they didn't play all their great songs, but the vibe and the energy was actually there. They rocked with elegance and gave a great show! It was impossible to stand still! This was the highlight of the day for a lot of people! I had fun watching some drunken Germans crashed on the ground.
After that it was Monolith time: nice rhythmic industrial beats! No statues were allowed!
The afterparty was great as well, so I can come to my conclusion...
BIM fest 2013 was great and if I can come back: I will! I'll be back with a big smile and a lot of expectations! A big thank you to the team who realized it and gave us all a great festival!
See you next year! This was 2013!
Here's the review of the day before:
Here is the double interview I did with 32Crash and Implant.
Filip VAN MUYLEM
22/12/2013
---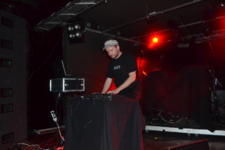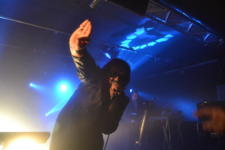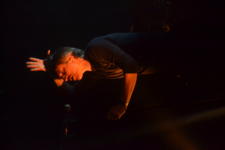 ---