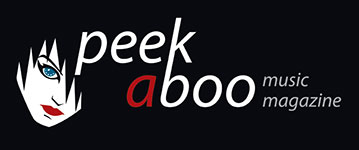 like this article review
---
MUSEUM NIGHT/MUSEUM NACHT
Antwerpen (01/08/2015)
Article
[80/100]

02/08/2015, William LIÉNARD
---
The 11th Museum Night was organized in Antwerp on August 1. The program included 21 locations - almost all in the old town center within the so-called Leien - where art lovers could attend a multitude of activities and exhibitions between 1900 and 0100 hours. Of course, It was impossible to visit all locations in such a short time, partly because of the distance between the locations, e.g. from the Photo Museum in the south of the city to the exhibition of Latin American art in Katoen Natie near the Islet (north of the historic center) it easily takes half an hour (including parking the car). A shuttle bus was provided, but those who chose to go on foot and/or stop for a drink, had to make a choice, and perhaps that was the intention.
Partly because of the long queues at The Museum Mayer Van Den Bergh in recent years, we expected the worse, but surprisingly it turned out better than we hoped for and especially after 2200 hours the crowds at the Antwerp City Hall and the Palace on the Meir were reduced to acceptable proportions. The Mas (Museum At The River) was busy, but that is mainly due to the fact that the location is included in almost all international travel brochures and therefore attracts a mass of foreign tourists, but there too the group of interested people for the so-called Speed Tour of half an hour was not overly large.
The beautiful weather made us decide to go on bike. We agreed to meet at the Waterpoort (Vlaamse Kaai) for a snack and a drink, hoping to be first to get in the Photo Museum to have a look at the Exhibition of Belgian Photographers and International Names. From there to the M HKA (Provincial Museum of Contemporary Art) is only 300 m, where the exhibition Jan Fabre: Stigmata, Actions & Performances 1976-2013 attracted much interest. Our planned visit to the City Hall on the Grand'Place and the Queen Fabiola Hall in the Jezusstraat had to be canceled, because at 21:00 hours we had a pre-booked appointment at the city museum MAS for a wonderful exhibition of world maps from the Middle Ages until now.
While we were leaving MAS, we bumped into an advertising stunt of fruit juice giant Granini, which offered a welcome alternative for a time-consuming terrace visit along the quays of the Willem and Bonaparte docks, and in the meantime it was getting dark and we were just about halfway through the Museum Night. South American art was show at the headquARTers of Katoen Natie, an exhibition with big names: Wilfredo Lam (Constructivism), Jésus Rafael Soto (kinetic art), Diego Rivera (Mexican motifs), an interesting collection of Argentine art (Antonio Seguí, Antonio Berni, Marcia Schvartz, Juan Carlos Distefano) and the most complete collection of Uruguayan Constructivist art since the sixties (including Joaquin Torres Garcia, the Atelier Torres Garcia and contemporaries). At the Queen Fabiola Hall the exhibition of 19th and 20th-Century French art finished a day earlier and night owls were given the opportunity to have a last look at the pictures of Ingres, Degas, Modigliani, Rodin, Cabanel, Chagall and Arman before they were returned to the vaults of the KMSKA (Royal Museum of Fine arts Antwerp).
By midnight we parked our bikes at the Grand'Place for a visit to the most beautiful city hall of Flanders. The building is on the UNESCO World Heritage List, but the sleek Renaissance building (1561-1564) in Floris-style is also a perfect testament to the splendor of our rich regions before the Fall of Antwerp. The much later covered patio with beautiful wooden sculptures of Antwerp craftsmen, the Hall of Honour with the eleven portraits of the Dukes of Brabant by Hendrik Leys, The Wedding Room with wall paintings of Viktor Lagye, The Walk Hall with (a replica of) the robe of Queen Astrid at her entrance in 1935 and the impressive Council Chamber, the meeting room for the local councilors, with ceiling paintings by Jacob de Roore from 1713, on the occasion of the Treaty of Utrecht, they are gems of Flemish 17th-century craftsmanship you only get to see at special occasions.
In the course of this autumn, the Silver and Diamond Museum are to be housed in a building along the Suikerrui (the pedestrian area between the Grand'Place and the riverside). In a small-scale exhibition some rare masterpieces of the collection were already shown (coffee and tea pots). No diamonds, but that is probably impossible because of safety reasons. Visitors were treated to Chinese tea and the whole ritual was explained. Just before 01:00 hours we were back on the street. With seven locations we did well, at a pretty high rate, but without a sense of levity. Moreover, with the wristband we can visit one of the unvisited (or indeed visited) locations without extra charge in the course of the month of August. That's a lot of art for 8 euros!
This 11the Museum Night attracted more than 10,000 unique visitors. The museums recorded 30,000 visitors and especially the M HKA did great. With 7 locations we did twice as good as most visitors!
William LIÉNARD
02/08/2015
---
Op 1 augustus was het weer Museumnacht in Antwerpen. Het programmaboekje gaf een beschrijving van 21 locaties – vooral in de oude stad binnen de zgn. Leien – waar kunstliefhebbers tussen 1900 en 0100 uur terecht konden voor een veelheid aan activiteiten en tentoonstellingen. Ze allemaal doen was uiteraard een onmogelijk zaak, mede wegens de afstand tussen de locaties, want tussen het Fotomuseum op het Zuid tot de tentoonstelling van Zuid-Amerikaanse kunst in Katoen Natie in de buurt van het Eilandje (ten noorden van het historisch centrum) ben je met de auto (inclusief parkeren) al gauw een halfuurtje kwijt. Er was een pendelbus voorzien, maar wie verkoos om te voet op stap te gaan en/of af en toe halt te houden voor een drankje, die moest een keuze maken en dat was wellicht ook de bedoeling.
Mede wegens de lange files aan het Museum Mayer Van Den Bergh in de voorbije jaren, zagen we het niet voor 100 procent zitten, maar verrassend genoeg bleek het dit keer allemaal van een leien dakje te lopen, en vooral na 2200 uur was de drukte aan het Antwerpse Stadhuis en aan het Paleis op de Meir tot acceptabele proporties teruggebracht. In het Mas (Museum aan de Stroom) was het druk, maar dat heeft vooral te maken met het feit dat die locatie in zowat alle internationale reisbrochures is opgenomen en dus een stroom van buitenlandse toeristen trekt, want de groep geïnteresseerden voor een zgn. Speedrondleiding van een halfuur langs de tentoonstelling De Wereld gespiegeld, was nooit zo groot dat de gidsen voor een onmogelijk opgave stonden.
Wegens het prachtige weer besloten we om met z'n drieën met de fiets op pad te gaan. We hadden afgesproken aan de Waterpoort (Vlaamse Kaai) voor een hapje en een drankje om tegen 19.00 uur als eersten aan de deur van het Fotomuseum te staan voor een expositie van Belgische Fotografen en Internationale Namen. Vandaar naar het M HKA (Provinciaal Museum voor Hedendaagse Kunst) is een ritje van minder dan een minuut, waar de tentoonstelling Jan Fabre: Stigmata, Acties & Performances 1976–2013 op heel veel belangstelling kon rekenen. Ons geplande bezoek aan Het Schoon Verdiep (Stadhuis op de Grote Markt) en De Koningin Fabiolazaal in de Jezusstraat moesten we schrappen, want om 21.00 uur hadden we een op voorhand gereserveerde afspraak in het MAS voor een prachtige tentoonstelling van wereldkaarten vanaf de middeleeuwen tot nu.
Bij het verlaten van het MAS was de reclamecampagne van vruchtensappengigant Granini een welkom alternatief voor een tijdrovend terrasje langs de kaaien van het Willem- en Bonapartedok, want ondertussen begon het al donker te worden en waren we zowat halfweg de Museumnacht. Zuid-Amerikaanse kust kregen we vervolgens te zien in het headquARTers van Katoen Natie, een verzameling over vier verdiepingen, met grote namen als Wilfredo Lam (Constructivisme), Jésus Rafael Soto (kinetische kunst), Diego Rivera (Mexicaanse motieven), een interessante collectie Argentijnse werken (Antonio Seguí, Antonio Berni, Marcia Schvartz, Juan Carlos Distéfano) en de meest volledige collectie Uruguyaanse constructivistische kunst sinds de jaren zestig (o.a. Joaquin Torres Garcia, het Atelier Torres Garcia en tijdgenoten). Aan de Koningin Fabiolazaal werden tegen betaling drankjes en broodjes geserveerd en kregen we een folder in de hand gestopt om onze stem uit te brengen in een wedstrijd van jonge kunstenaars. Sinds de verbouwingswerken aan het KMSKA (Koninklijk Museum voor Schone Kunsten Antwerpen) is de collectie aan een wereldreis bezig. In de Fabiolozaal was een dag eerder de tentoonstelling van 19de- en 20ste-eeuwe Franse kunst uit het KMSKA geëindigd en nachtraven kregen de gelegenheid om alsnog het werk van o.a. Ingres, Degas, Modigliani, Rodin, Cabanel, Chagall en Arman te bekijken.
Tegen middernacht parkeerden we onze fietsen op de Grote Markt, want een bezoek aan het mooiste stadhuis van Vlaanderen mag je uiteraard niet laten passeren. Het Schoon Verdiep is een begrip van Oostende tot Genk en elke Antwerpenaar is er terecht fier op, want het staat niet alleen op de UNESCO-Werelderfgoedlijst, het strakke renaissancegebouw (1561-1564) in zgn. Floris-stijl (naar architect Cornelis Floris De Vriendt) is een perfect bewijs van de pracht en praal van onze rijke gewesten vóór de Val van Antwerpen. De veel later overdekte patio met prachtige houten beelden van Antwerpse handwerkers, de Erezaal met de elf portreten van de Hertogen van Brabant door Hendrik Leys, de Trouwzaal met muurschilderijen van Viktor Lagye, de Wandelzaal met (een replica van) het gewaad van koningin Astrid bij haar intrede in 1935 en de imposante Raadszaal, de vergaderruimte voor de gemeenteraadsleden, met plafondschilderingen van Jacob de Roore uit 1713, ter gelegenheid van de Vrede van Utrecht, het zijn pareltjes van Vlaams 17de-eeuws ambachtsmanschap die je maar af en toe bij speciale gelegenheden te zien krijgt.
In de loop van dit najaar worden het Zilver- en Diamantmuseum ondergebracht in een pand langs de Suikerrui (de verkeersvrije wandelzone tussen de Grote Markt en de Scheldekaaien). In een klein opgezette tentoonstelling werden alvast enkele topstukken (koffie- en theepotten) uit de collectie getoond. Diamanten hebben we niet gezien, maar dat was wellicht om veiligheidsredenen niet doenbaar. De bezoekers werden er getrakteerd op Chinese thee en het hele ritueel werd uitgelegd: mineraalarm water en losse thee, niet in een papiertje maar ook niet in een metalen kokertje, want beide beïnvloeden de smaak) en het zal u verbazen, maar met een schepje theeblaadjes werd in het toekomstige Zilver- en Diamantmuseum urenlang thee gezet.
Net voor 01.00 uur stonden we weer op straat. Met zeven locaties op 21 hadden we het er vrij goed van afgebracht, tegen een vrij hoog tempo, maar zonder het gevoel dat we lichtzinnig bezig waren geweest. Het polsbandje geeft trouwens nog de mogelijkheid om voor het einde van de maand augustus één van de niet-bezochte (of wél bezochte) locaties te bezoeken zonder meerprijs. En dat is heel veel kunst en wetenswaardigheden voor 8 euro! De Museumnacht trok ruim 10.000 unieke bezoekers, de musea noteerden samen 30.000 bezoekers. Vooral het M HKA deed het uitstekend. Met 7 locaties deden wij het dubbel zo goed als de meeste bezoekers!
William LIÉNARD
02/08/2015
---