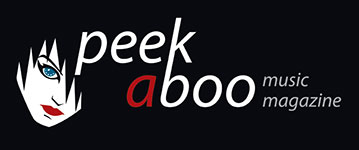 like this concert review
---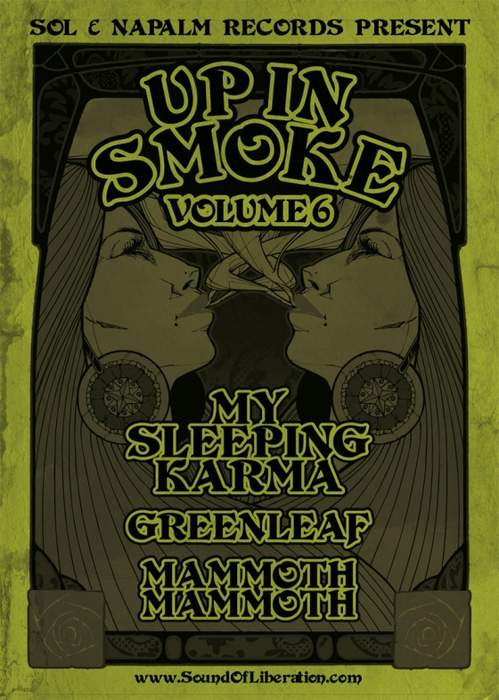 MY SLEEPING KARMA, GREENLEAF , MAMMOTH MAMMOTH
Antwerp, Trix (18/02/2016)
Concert
08/12/2016, Erik VAN DAMME
---
Some artists stay in the shadows, but get enough attention in the underground scene, so they can fill venues with a very enthusiastic and attentive audience that treats them with respect. It was a very nice atmosphere at the Trix (venue in Antwerp-ed.), with three bands that warmed our hearts on a cold Thursday evening.
The Australia-derived Mammoth Mammoth released its brand new EP Bloody Mammoth Mammoth and opened the evening with a dose of pure rock that comes straight from the heart. Smooth vocal lines that are perfectly combined with excellent guitar riffs. Yummy sounding groovy bass lines and perfectly timed drums. That's all we need to understand what this sympathetic Australian band is capable of. Mammoth Mammoth has a class front man who shows himself to be a true entertainer. Frank Trobbiani rushes across the stage like a madman and makes sure that he and his guitarist get the necessary beer. He dares to jump into the crowd and he just roars forth. To be honest, this band conquered our rock 'n roll heart, and not in the least because of its front man Frank. The audience was warmed up for what was yet to come. Mammoth Mammoth proves that simplicity is the best choice, we were convinced.

More rock sounds and intensity came with Greenleaf. The Swedish band is active since 1999, but that does not result in routine. On stage, we saw musicians who played with the fervor of young wolves that have yet to prove anything. Striking and very hard guitar riffs provided the one magic moment after another. Greenleaf also has a gifted front man with a mesmerizing voice who moves you to tears. On a psychedelic overtones, Greenleaf brings the listener into a trance, but the band also attacks the eardrums. Sometimes we enjoyed everything in a quiet way, and then we started head banging again.
The three bands do have similarities, but musically, they are very different. Greenleaf and Mammoth Mammoth playin the same league, My Sleeping Karma is something completely different and combines (we quote the Facebook page) psychedelics, stoner, instrumental, space and progressive rock. It was that combination that made the latest album Moksha so special. Whether this works on stage? Yes, it does. We felt shivers down our spine from the first guitar attack. We closed our eyes and let us drift away on the narcotic sounds that took us to a very different world. My Sleeping Karma produces subdued moments that lead to a very hard climax, the same kind of intensity that you find in many post-rock bands. But, due to the insertion of psychedelic elements, it never sounds like real post-rock. The haunting, magical and beautiful music grabs the audience by the throat. One adrenaline rush after another. Just like on CD, My Sleeping Karma brought the listener into a deep zen.
You should listen to My Sleeping Karma with an open mind. It is music you need to "feel" to really understand it. With this magical and intense gig, My Sleeping Karma proved that it earns its place in the instrumental and psychedelic stoner and progressive scene.
Indeed, we use the word " intense" quite a lot. But, it was also a night that filled our rock heart with admiration, tears and goosebumps and made it jump up and down. Three intense bands.
Erik VAN DAMME
08/12/2016
---
Je hebt zo van die artiesten en bands die wat in de schaduw blijven, maar die binnen het wereldje toch voldoende aandacht krijgen zodat ze een zaal kunnen vullen met een heel enthousiast en aandachtig publiek dat elk van hen met even veel respect behandelt. Het was dan ook een uiterst gezellige sfeer in de Trix op deze frisse donderdagavond, waar een drietal bands ons hart verwarmden.

De uit Australië afkomstige Mammoth Mammoth kwam zijn gloednieuwe ep Mammoth Bloody Mammoth voorstellen en mocht de avond openen met een dosis pure rock vanuit het hart. Vloeiende zanglijnen die perfect verweven zijn met uitmuntende gitaarriffs. Lekker groovy klinkende baslijnen en perfect getimede drums. Meer hadden we niet nodig om ons te laten overtuigen door deze sympathieke Australische band. Mammoth Mammoth beschikt bovendien over een klasse frontman die zich als een ware entertainer ontpopt. Zo stormt hij als een wilde heen en weer over het podium en voorziet hij zichzelf en zijn gitarist van het nodige bier. Hij durft ook gewoon midden in het publiek springen om daar lekker voort te brullen. Om maar te zeggen, deze band slaat gensters in ons rock 'n rollhart. Het is de bewegelijke frontman Frank Trobbiani die er door zijn performance voor zorgt dat het dak eraf gaat, en het publiek is opgewarmd voor wat nog komen zal. We houden namelijk van bands die de rockwaarden diep in het hart dragen en dat ook op een podium uitstralen. Mammoth Mammoth bewijst dat eenvoud siert en dat je je publiek letterlijk en figuurlijk innig mag omarmen. Wij waren alvast meer dan overtuigd.
Nog meer rock en intensiteit kwam er met Greenleaf. De Zweedse band timmert al sinds 1999 aan de weg en blijkt vooral te bewijzen dat dit niet hoeft te resulteren in een routineus optreden. Op het podium zagen we muzikanten die met de vurigheid van jonge wolven speelden die nog alles moeten bewijzen. Met vooral een opvallende inbreng van snoeiharde gitaarriffs die ons het ene kippenvelmoment na het andere bezorgden, tot koude rillingen toe. Bovendien beschikt Greenleaf ook over een begenadigde frontman die met zijn bezwerende stem je enerzijds een traan laat wegpinken, maar anderzijds met zijn bulderende vocalen je wil verscheuren. Het is net dat schipperen (op een psychedelische ondertoon) dat de luisteraar bedwelmt, maar hij krijgt ook geregeld een snoeiharde aanval op zijn trommelvliezen. Soms stonden we stil te genieten, en dan was het weer headbangen.
De drie bands hebben wel overeenkomsten, maar puur muzikaal zijn ze toch enigszins verschillend. Daar waar de muziek van Greenleaf en Mammoth Mammoth nog redelijk dicht bij elkaar aanleunt is My Sleeping Karma toch van een ander kaliber, want hij combineert (we citeren uit de Facebook-pagina): psychedelica, stoner, instrumental, space- en progressieve rock. Het laatste album Moksha deed ons door deze intensieve combinatie in hogere sferen belanden. Of dit ook op het podium zou lukken? Vanaf de eerste gitaaraanslag voelden we inderdaad rillingen over onze rug lopen. We sloten de ogen en lieten ons meedrijven op de verdovende klanken, die ons in een heel andere wereld lieten belanden. My Sleeping Karma zorgt met zijn muziek met ingetogen momenten tot een snoeiharde climax en voor hetzelfde soort intensiteit dat je hoort bij menig postrockband. Het is net die inbreng van psychedelische elementen die ervoor zorgt dat het niet echt als postrock klinkt. Veel woorden worden er niet aan vuil gemaakt, ook geen showelementen en ze springen ook niet in het publiek zoals hun Australische voorgangers. Gewoon de beklijvende magische mooie muziek die het publiek bij de strot grijpt en een krop in de keel bezorgt. De ene adrenalinestoot na de andere. Net zoals op de plaat, bracht My Sleeping Karma de luisteraar in een diepe zen. De muziek van My Sleeping Karma dien je vooral te beluisteren met een open geest en het verstand op nul. Dus niet alleen met je gehoor. Muziek die je vooral, moet 'voelen' om ze echt te begrijpen. Binnen het instrumentale genre komen we frequent parels tegen die helaas niet genoeg in de schijnwerpers staan. My Sleeping Karma bewees door dit magische, intensieve optreden dat het niet hoeft onder te doen voor de grote namen in het instrumentale en psychedelische stoner en progressieve muziekgenre.
We gebruiken inderdaad het woord 'intensief' vrij frequent. Maar het was dan ook een avond waarop ons rockhart vol bewondering op en neer sprong met zowel tranen als kippenvelmomenten, maar ons ook in hogere sferen liet belanden. Drie bands die ons in alle geuren en kleuren een palet aanboden van, inderdaad, opperste intensiteit.
Erik VAN DAMME
08/12/2016
---