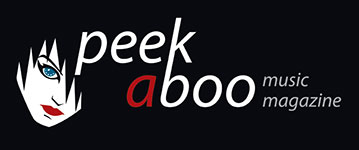 like this cd review
---
NANO INFECT
Scars of Denial
Music
•
CD
Cold EBM
•
Dark Electro
•
Drone
•
EBM
•
Harsh
•
Hellelectro
•
IDM (Intelligent Dance Music)
•
Power Electronics
[90/100]

Advoxya Records
02/03/2014, Filip VAN MUYLEM
---
This one is my third review of a series of 10 from the same label...
It starts perfectly with 'Scars of Denial (Back to Your Crypt)': great beats, nice drive, love the harsh voice! This is a nicely fuelled song! A great clubber too! If can see the mass dance on this one! It always gives me the creeps when I hear a sample of Hitler or some other fascist guy and for sure now with all the commemorations going on... The title explains it a bit '1625-A (Bombardement)'. So I have to forget about the creeps and focus on the dancing feet's and nice beats.
The sound is really ok, making you march until you have found a dance floor to let yourself go on the beats. 'D-Stroyed Frequencies' is a real clubber! Are you ready to sweat? Love - once again - the harsh voice and the straight forward dance sound. 'Danceslut' says it all, aren't you when you listen to this one? The sound is a bit softer than the previous one, but the screaming woman wants more of it... This song reminds me a bit of C-Lekktor (but with a less rich and less worked out sound). Maybe XP8 should remix this one? Oh, yes, yes, yes... There we go with 'Evil Supreme (Sex & Violet)': love the kind little crazy frog sound, jumping up and down. Nice power Techno noise! One question: who didn't move on this song? Wasn't me! 'Never Too Drunk (To Fuck)', mein gott! Crazy title for a track, but one that calls in a lot of things...
Let the beast go! This could be the new NIN 'Closer' song, but then the incoming bomb alert comes in and spoils a bit the party. Still: a great clubber and I loved it! I also love the 'I see dead people' moment in the song. 'Love Lies Bleeding' is yet another great clubber and I think the people will really love it! The lyrics in the opening part might be an extra reason for some people to get hooked to the song if they recognize the scene... 'Alert! is another great clubber, love the sound and the beats...
The party just goes on! 'Hell-As Imperial' just goes on where the previous song left us... Don't stop dancing, yet! 'Jesus is Dead' oh, yeah and we party on that one! Keep the beats coming up! Scream for more! Hands in the air, keep your feet moving! 'In Cold Blood' & 'We're Going to Kill You' are even greater clubbers! 'The Black Swan' is yet another hard hitter & great last song. I know: there's also the outro... but still: you know what I mean...
This one was really great, I enjoyed every single minute and would only skip the outro... Wellcome to clubland!!!
All clubber should buy this one...
Oh, yes, I only got one cd, but for the fans I post underneath what I had to miss...
mmm, nice stuff, no? What are you waiting for?
track-list cd1 "Scars Of Denial" album:
1. Scars Of Denial (Back To Your Crypt) 2. 162-A (Bombardment) 3. D-Stroyed Frequencies 4. Danceslut
5. Evil Supreme (Sex & Violet) 6. Never Too Drunk (To Fuck) 7. Love Lies Bleeding 8. Alert! 9. Hell-As Imperial
10. Jesus Is Dead
11. In Cold Blood
12. We`re Going To Kill You
13. The Black Swan
14. Outro
track-list cd2 "Remixed Scars" remix-ep:
1. In Cold Blood (NYNE Rmx)
2. Jesus Is Dead (Necroceptor Rmx)
3. Love Lies Bleeding (First Black Pope Rmx)
4. 162-A (Bombardment) (Acylum Rmx)
5. Scars Of Denial (Back To Your Crypt) (Die Braut Rmx)
6. Love Lies Bleeding (Totem Obscura Rmx)
7. Danceslut (Cynical Existance Slutty Rmx)
8. Jesus Is Dead (ES23 Rmx)
9. Alert! (Cold Therapy Rmx)
10. Jesus Is Dead (Terrorkode Rmx)
11. Danceslut (Cutoff Sky Rmx)
12. Alert! (Aengeldust Rmx)
13. Jesus Is Dead (Disorder Faith Rmx)
Filip VAN MUYLEM
02/03/2014
---