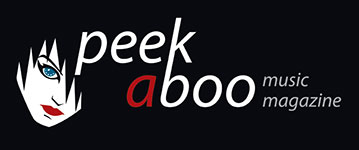 like this cd (ep) review
---
NAUT
Raise The Lights
Music
•
CD (EP)
Gothic Rock
•
Post Punk
[88/100]

Self-released
19/07/2018, Jurgen BRAECKEVELT
---
From across the waves, on the other side of the Channel, the first EP from NAUT a Bristol-based 5-star band, drifts into our mailbox. "Raise The Lights". The shared love of the artists who inhabit this band is postpunk, classic rock and metal, with a sufficiently dark edge to touch on goth rock. But they have more in their arsenal than that.

They sail in with the tones of "Disintegration". Rough and tangled guitars and a cork-dry rhythm section, which strikes like waves, hard against the rocky coast. It is sufficiently danceable for the first generation goth rockers who seem to float weightlessly over a dirty dance floor. "They are there", I thought, but they shout out: "I'm Here". The second track, a monster of a bass line starts the raw post punk song's progress, a blissful melody follows after.
The title song "Raise The Lights" is another piece of the galaxy, a Milky Way system shot further in some Black Hole: goth rock and wave, more drastic, black edges burned on it. Also the vocal is darker. Still a gem, though.
In "Frames," synthesizers are given a role, with an epic bass line as a companion. The guitars need to be content with a supporting role, although in reality, they still hold the reins. In the refrain they put on a shoegaze guise and the strings are under pressure for more than 6 minutes!
"XVI" rocks to the end of the road and many of you readers will think of a very big name from the goth rock genre. Now it would be foolish of me to say who. Give this EP a listen and let it penetrate into the depths of your black soul. Wasn't there a band that sprang from the same island, there in the underground, who released a song from one of their few studio albums called More? I want more... and that is what has to be said. Please Bristol guys of NAUT: give me more !!!!!!!!!!!
Jurgen BRAECKEVELT
19/07/2018
---
Van over de plas, van de andere zijde van het Kanaal, waait de eerste EP van NAUT, een in Bristol gewortelde 5-koppige band, in onze mailbox: Raise The Lights.De artiesten die deze band bevolken, delen een voorliefde voor postpunk, klassieke rock en metal, met een voldoende duister randje om ook de gothrock te aaien. Maar ze hebben meer in hun mars dan dat.
Ze varen binnen op de tonen van Disintegration. Rauwe en snerpende gitaren en een kurkdroge ritmesectie slaan als golven steenhard tegen de rotskust. Het rockt voldoende en is dansbaar voor de gothrockers uit de eerste generatie die als het ware gewichtloos over een smerige dansvloer zweven. They are there, dacht ik, maar ze schreeuwen uit: I'm Here. Een gedrocht van een baslijn trekt de rauwe postpunksong in gang, een zalige melodie komt er achter aan gesneld.
Titelsong Raise The Lights is een ander stuk van de galaxy, een melkwegstelsel verder in één of ander zwart gat ontsproten: gothrock en wave, slepender, de zwarte randen erin gebrand. Ook vocaal is het donkerder. Een pareltje, dat wel.
In Frames krijgen synthesizers een rolletje toebedeeld, met een epische baslijn als metgezel. De gitaren moeten tevreden zijn met een bijrol, hoewel ze op hun manier toch ritmisch de lakens uitdelen. In de refreinen verkleden ze zich in shoegaze-outfit en worden de snaren maximaal onder spanning gezet… meer dan 6 minuten lang.
XVI rockt een eind weg en zal menigeen van u lezersaan een heel grote naam uit het gothrockgenre doen denken. Nu zou het flauw zijn dat ik zeg wie. Gun deze EP een luisterbeurt en laat het je doordringen tot in het diepste van je zwarte ziel.
Was er ooit geen band die op datzelfde eilandje aldaar ontsproot in de underground, die op één van de weinige studio-albums kweet van een song genaamd More. I want more… en daarmee is ook gezegd wat er gezegd moet worden. Please Bristol guys of NAUT: give me more !!!!!!!!!!!
Jurgen BRAECKEVELT
19/07/2018
---