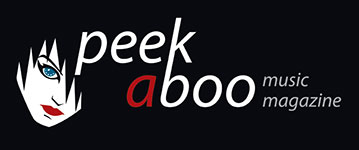 like this cd review
---
NECRO FACILITY
Wintermute
Music
•
CD
EBM
•
Electro
•
Industrial
[91/100]

Progress Productions
23/05/2011, Didier BECU
---
Some months ago the whole alternative world was aware who the Swedish duo Necro Facility actually are, as they were featured on the latest Covenant-single "Lighhtbringer". Strategy wise it couldn't be a better move as their name became a household one and this was more than welcome to support their forthcoming third studio-album "Wintermute".
Their previous album "The room" was made in 2007 and it's more than clear that both Henrik Bäckström and Oscar Holter wants to make some progress with this one. It seems to work, as with EBM/induscircles the newest Necro Facility is often mentioned as the next big thing. Even if we always have confidence in what others have to say, we also like to check it out ourselves and the hype is for once true!
From the very first minute you feel like "Wintermute" will be the sort of album that will land several times on our CD player this year. The trick from Henrik and Oscar is quite simple but effective: a Skinny Puppy- indus-sound that's been transformed in melodic harsh electro-pop songs.
So yes, "Wintermute" doesn't stop for one second and feels like that well known train is passing you by.
Another tip and here we say: one that could make it to the list of 2011!
Didier BECU
23/05/2011
---
Een paar maanden geleden liep het Zweedse duo Necro Facility in de kijker doordat zij samengewerkt hadden op Covenant's nieuwste single "Lighhtbringer". Een meer dan aardige zet zo bleek. Niet alleen kreeg hun naam hierdoor wat meer bekendheid maar het gaf meteen ook wat meer armslag voor hun derde studioalbum "Wintermute".
Hun laatste album, "The room" dateert ondertussen reeds van 2007 en het is overduidelijk dat Henrik Bäckström en Oscar Holter met deze plaat heel wat vooruitgang willen boeken.
Gelukkig schijnt het blijkbaar te werken want binnenin de EBM/indus kringen wordt deze nieuwe Necro Facility beschouwd als the next big thing. Ook al geloven we graag bij Peek-A-Boo wat anderen te zeggen hebben, kijken we zelf ook graag de kat uit de boom.
Vanaf de eerste noot blijkt "Wintermute" het soort album te zijn dat meerdere malen op onze de draaitafel zal belanden. De reden is simpel: Henrik en Oscar hebben namelijk een zeer interessant truukje ontdekt waarbij ze het Skinny Puppy-achtig indus geluid weten om te zetten in meezingbare harsh electropop nummers.
Deze "Wintermute" valt op geen enkele seconde stil en raast als de bekende trein aan je voorbij.
Een tip en weeral eentje die kans maakt op de lijst van 2011.
Didier BECU
23/05/2011
---