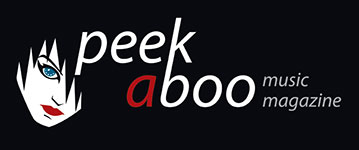 like this movie review
---
NED BENSON
The Disappearance of Eleanor Rigby: Him & Her
Movie
Drama
[84/100]

Imagine Films
26/04/2015, Didier BECU
---
The least you can say about Ned Benson is that he is a daredevil. After ten years of hard work on his debut The Disappearance of Eleanor Rigby, he came up with an idea that didn't make the producers very happy. Benson decided to tell his story in two parts, or better said: from two perspectives. Eleanor (Jessica Chastain) and Conor (James McAvoy) had a good relationship of seven years, but as a result of a personal drama, the two are doomed to split. Love makes room for doubts, all that is left is blame and the inability to solve a crooked situation. Benson had the brilliant idea to film this movie from the perspective of both the man and the woman. The result is two separate films, although you have to se them both to understand the whole story. In the US they came up with the ridiculous idea of ​​making a compilation of the two films (Them). Fortunately, over here there is still sufficient respect for cinema, and so the film is released in both the theaters and on DVD in two parts.
Benson did not seek solace in big words, but just like Richard Linkater in Boyhood, he chooses for the beauty of simplicity. He is a young guy who is trying to run a bar and she is someone who has found the strength again by going back to college. Only together it doesn't work anymore. They try, but the burden of the drama has become too much…
Because the movie deals with the loss of a child, many compared The Disappearance of Eleanor Rigby with The Broken Circle Breakdown, but with the subject stops this comparison. Benson's debut is mainly a dialogue movie that will make you think about the subject. There is no ready-made solution, but that's in situations like these not possible unless you make a Hollywood tearjerker, which is fortunately not the case. The film is not only unique for its bold style, there are also the strong performances. James McAvoy proves that he can play in something like X-Men and in qualitative arthouse, and of course Jessica Chastain gets another chance to show what she is worth.
Some people say The Disappearance of Eleanor Rigby is a boring dialogue movie. Anyone who does that probably understands nothing of life, or at least not of good cinema.
Didier BECU
26/04/2015
---
Het minste wat je van Ned Benson kan zeggen is dat hij een durver is. Na tien jaar te hebben gewerkt aan zijn debuut The Disappearance of Eleanor Rigby kwam hij met een zeer eigenzinnig idee op de proppen dat de producers niet meteen aanzette om een vreugdedans te maken. Benson vertelt immers zijn verhaal in twee delen, of beter gezegd vanuit twee perspectieven. Eleanor (Jessica Chastain) en Conor (James McAvoy) hebben een gelukkige relatie van zeven jaar achter de rug, maar een drama heeft ervoor gezorgd dat de twee gedoemd zijn om uit elkaar te groeien. De liefde van weleer ruimt plaats voor twijfels, maar het zijn vooral verwijten die bovendrijven en het onvermogen om een scheve situatie recht te trekken. Benson had het briljante idee om deze film zowel vanuit het standpunt van de man als van de vrouw te filmen. Het resultaat is twee aparte films die je weliswaar beide moet bekijken. De Amerikaanse producenten kwamen op het ridicule idee om van de twee films één compilatie te maken. Gelukkig hebben ze bij ons nog voldoende respect voor filmkunst en dus is de film zowel in de bioscoop als op dvd in twee delen uitgebracht.
Benson zocht niet zijn soelaas in grote woorden, maar koos net zoals bijv. Richard Linkater in Boyhood voor de schoonheid van de eenvoud. Hij is een jonge kerel die probeert om een bar te runnen en zij is iemand die opnieuw kracht heeft gevonden door te gaan studeren. Alleen gaat het samen niet meer. Ze proberen wel, maar de last van een drama is te veel geworden,.
Omdat het om een verlies van een kind gaat, vergeleken heel wat mensen The Disappearance of Eleanor Rigby met The Broken Circle Breakdown, maar op het onderwerp na stopt elke vergelijking. Bensons debuut is vooral een praatfilm die ervoor zorgt dat je ook over het onderwerp gaat praten. Een kant-en-klare oplossing is er niet, maar in dit soort situaties is zoiets nu eenmaal niet mogelijk, tenzij je de Hollywoodtoer opgaat en dat is gelukkig niet het geval. De film valt niet alleen op door zijn gewaagde stijl, er zijn ook de ijzersterke acteerprestaties. James McAvoy bewijst dat hij zowel met de X-Men als met kwalitatieve arthouse weg komt en natuurlijk krijgt Jessica Chastain opnieuw de kans om te tonen wie ze is.
Sommige mensen zullen The Disappearance of Eleanor Rigby als een saaie praatfilm categorizeren. Wie dat doet heeft wellicht niets van het leven begrepen, of ten minste toch niet van goede cinema.
Didier BECU
26/04/2015
---
---