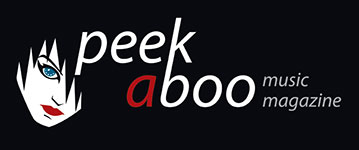 like this concert review
---
NEIL YOUNG+PROMISE OF THE REAL + LAURA MARLING
London, O2 Arena (11/06/2016)
Concert
Rock
10/12/2016, Mark VAN MULLEM
---
These are exiting times for fans of Neil Young. The last couple of years are marked by a very productive period: releases of old concerts and recordings with new material with Crazy Horse, under his own name, or with Promise of the Real. The stubborn Canadian is touring the globe on a regular basis, alone, with Crazy Horse*, or with the youngsters of Promise of the Real.

On this Rebel Content Tour, Young plays no more than 2 or three tracks of The Monsanto Years ((2015) and Earth (released on June 17th), both recorded with Promise of the Real. Instead, he visits his huge and impressive back catalogue. Jukebox alert, I hear you say? Not really. He does not play his greatst hits, but he selects forgotten jewels or even very obscure songs from his long career. And even: Young plays different songs during any concert of this tour. A marvelous scenario, isn't it?

If time or money didn't matter: this is the sort of tour of which you want to attend every single concert. There's a lot of candy out there for the true Neil Young fans. Your Peek-a-Boo reporter attended the gig at the O2 Arena in London, on saturday, June 11th.

Special guest at the O2 gig was Brittish folk singer Laura Marling. This young lady has got a beautiful and very fragile voice, but her songs didn't really convince me: they were interchangeable without much variation. I must admit that I even missed a few bits of the set, I just couldn't focus. But maybe that's not Laura's fault?

After a short intermission the lights dimmed again. People dressed as farmers walked on the stage, harvesting and sowing so it seemed... Then Neil walked on stage, sat down at the piano and a touching version of After The Goldrush (After The Goldrush, 1970) followed. Just Neil's voice and the piano. Wow! Then he took his acoustic guitar and gave us a truly wonderful version of Heart of Gold (Harvest, 1972). With just two songs played, one knew that this was going to be a night to remember, with Neil's voice sounding better than ever.

From Harvest to Harvest Moon (1992) is a logical step and Neil performed From Hank To Hendrix. And with a very moving version of The Needle and the Damage Done he returned to Harvest. One had to gasp for air: goosebumps. What a version, oh!

The Neil Young & Crazy Horse album Ragged Glory (1990) was visited with Mother Earth (Natural Anthem), completely undressed, with Young playing the famous pump organ.

When he played the first notes of Out On The Weekend (Harvest, again!), he was joined by his young musicians of Promise of the Real for another song from the Neil Young & Crazy Horse catalogue: Western Hero (Sleeps With Angels, 1994), we didn't see that one coming, I surely didn't!. Wat a nice surprise to hear this song live!

An even bigger surprise was Hold Back The Tears (American Stars 'n Bars, 1977), an almost totaly forgotten song from the album that most people know from the track Like A Hurricane. No Hurricane this time, tough. A completely stripped down version, just Neil on the piano, and Someday (Freedom, 1989) followed. Very beautiful!

And then the band returned to Harvest once again. We really were spoilt with a sublime version of Alabama. 'Oohs and aahs' all over, followed by If I Could Have Her Tonight (debut album Neil Young, 1969).
Then THE highlight of the evening followed: a breathtaking, powerful and even slightly grungy rendition of Words (Between the Lines of Age) from Harvest. The song doesn't contain that much words, and so the (electric) guitars sounded louder and dirty than usual with fantastic guitar solo's and Neil's very recognisable guitar sound.

Unlocked by Words, Walk On (On The Beach, 1974) kicked the door wide open and it was time for heavier stuff! We would smell some of the Horse**! The band bursted out in a nasty, muggy and stormy Love To Burn, followed by the less raw and almost poppy Mansion on the Hill (both from Ragged Glory, 1990), oh my!

Monsanto Years was the only song from the Neil Young + Promise of the Real album with the same title (2015). Seed Justice, from the upcoming album Earth, was premiered.

As said before, the night was all about the back catalogue and unexpected gems and jewels. Revolution Blues (On The Beach, 1974) surely is one of those! I was also happy with the inclusion of After the Garden from Living with War – In The Beginning (2006). It was a feast for rockers when the band fired off the violent and brilliant epic Love and Only Love, the pièce de résistance from Ragged Glory, if you ask me! These were at least ten minutes of heavenly raging noise, dusty rock and roll in the true Crazy Horse way. And Promise of the Real almost sounded like the Horse in the hey days! Young and his Promise even played in a small circle as it was done by CH. Actually, the perfect tribute.

The almost endlessly genious guitar violence of Love and Only Love eventually came to an end. It was 22.55, almost curfew time. Neil and his band greeted the O2, and were off after almost three hours.

The band returned for the Ragged Glory classic Why Do I Keep Fuckin' Up?, as it goes in the chorus. But no, Neil, you didn't ! The last notes of Fuckin' Up were played at 22.59, great timing, boys!

Harvest and Ragged Glory were the two pilars of Neil's concert. Seems logic: a good balance between 'country Neil' and 'heavy epic rock Neil' and everything in-between. Neil Young once again comfirmed his excellent live reputation. I'm lucky to have seen him on various ocassions. Each time it was different, each time he delivers, whether playing solo, with Crazy Horse or now with Promise of the Real. Mind you, those youngsters keep Neil Young, ehm... young.

Now, the countdown to my next Neil Young show has started: Amsterdam, on July 9th. Might be a totally different show with other songs. There's enough in that back catalogue. Keep on rockin' in the free world, Neil!

*due to health issues within the band, it remains to be seen if they'll ever tour again.
**'you surely can smell the horse on this one', was a phrase used by Neil to point out that this is a typical Crazy Horse song'.

Setlist:
Neil solo:
After the Goldrush / Heart of Gold / From Hank To Hendrix / The Needle and the Damage Done / Mother Earth (Natural Anthem)

With Promise of the Real:
Out on the Weekend / Western Hero / Hold Back The Tears / Someday / Alabama / If I Could Have Her Tonight / Words (Between the lines of Age) / Walk On / Love To Burn / Mansion on the Hill / Seed Justice / Revolution Blues / Monsanto Years / After The Garden / Love And Only Love

Encore:
Fuckin' Up
Mark VAN MULLEM
10/12/2016
---
Het zijn mooie tijden voor Neil Young-fans. De laatste jaren is de man vrij productief: er verschijnt nieuw werk en er worden met mondjesmaat archiefconcertopnames uitgebracht. Met zekere regelmaat tourt de eigenzinnige Canadees, solo in intiemere setting en tegen soms exuberante prijzen, met Crazy Horse* en nu met de jonge snaken van Promise of The Real. Tijdens de Rebel Content Tour is Young karig inzake songs uit het album The Monsanto Years (2015), dat hij met deze band opnam, maar graaft hij uitvoerig in de back catalogue. Jukebox-alert? Toch niet, of niet helemaal. Neil Young doet nog steeds vierkant zijn zin en kiest elke avond vergeten parels uit zijn oeuvre, de ene al wat obscuurder dan de andere. Niet noodzakelijk alleen de hits dus. Is dat geen scenario waarvan je als fan droomt?

Een blik op de setlists van de voorbije optredens leert je dat je van alles kan verwachten. Mocht tijd en geld geen probleem zijn, is dit een tour waarvan je eigenlijk elk concert wilt meemaken. Deze Peek-a-Boo-verslaggever trok alvast naar de show in de Londense O2-arena op zaterdag 11 juni 2016.

De Britse folkzangers Laura Marling had de ondankbare taak om te openen voor Neil Young. Wat meteen opviel was haar heel iele en fragiele, mooie stemgeluid. Maar de liedjes leken sterk met elkaar inwisselbaar en al snel sloeg de verveling toe. En tegen het einde van de set, betrapte ik mezelf erop dat ik zelfs een stuk gemist had.

Na een korte pauze doofden de zaallichten opnieuw. Toen een aantal figuren het podium opwandelden die zaaiden en oogstten, had je een vermoeden wàt zou volgen. Neil kwam op in zijn eentje, nam plaats aan de piano en zette een bloedmooi After The Goldrush (After The Goldrush, 1970) in. Kwestie van meteen met een hoogtepunt te openen, zeg maar! Hij omgorde de akoestische gitaar en we werden getrakteerd op een erg mooi Heart of Gold. Prachtig. Wat hier meteen opviel: Young zingt beter dan ooit en is in topvorm.

Van Harvest (1972) naar Harvest Moon (1992) is geen onlogische stap en From Hank to Hendrix volgde. Met een beklemmende en naar de keel grijpende versie van The Needle and the Damage Done keerde Neil terug naar Harvest, kippenvel.

Met Mother Earth (Natural Anthem) werd het Neil Young & Crazy Horse-album Ragged Glory (1990) voor het eerst bezocht, hier in een compleet uitgebeende versie, waarvoor Young plaatsnam aan het imposante pomporgel. Knap!

Pas tijdens Out on the Weekend, nog een parel uit Harvest, kreeg Neil gezelschap van Promise of the Real. Uit de Neil Young & Crazy Horse-catalogus viel de keuze op Western Hero (Sleeps With Angels, 1994), nog zo'n aangename verrassing.

Een haast vergeten song als Hold Back The Tears (American Stars 'n Bars, 1977) had ik niet zien aankomen en die was van harte welkom - van het album American Stars 'n Bars kennen de meesten alleen Like A Hurricane, denk ik. Ook echt mooi: een totaal herwerkte en uitgeklede versie van Someday (Freedom, 1989), met Neil aan de piano, om dan uit te pakken met het ronduit subliem Alabama (Harvest, 1972). Wat een krachtige en prachtige versie, zeg. We mochten even in de oohs- en aahs-sfeer blijven want If I Could Have Her Tonight (Neil Young, 1969) werd van onder het stof gehaald én dan... een adembenemende, stevige en pakkende renditie van Words (Between the Lines of Age) (Harvest, 1972). Slik. Voor het eerst mochten de gitaren wat luider. Ronduit schitterend was Neils o zo eigen en herkenbare (elektrische) gitaarspel, hier voor het eerst breed uitwaaierend. Zoveel woorden bevat de tekst van Words niet, ruimte genoeg voor gitaarsalvo's dus!.

Nadat Words de deur op een kier zette, trapte een sterk Walk On (On The Beach, 1974) de grote poort naar het wat stevigere werk verder open. Meteen daarna barstte het broeierige en even vuile als geniale Love To Burn los, gevolgd door het al even stevige, maar melodieuzere broertje Mansion on the Hill (allebei uit Ragged Glory, 1990).

Young en trawanten vervolgenden met Seed Justice uit het op 17 juni te verschijnen album Earth. Opnieuw tijd om de fans aangenaam te verrassen, moet Neil gedacht hebben en dus liet hij Revolution Blues (On The Beach, 1974) op de zaal los!

Monsanto Years was de enige song uit het gelijknamige album (2015) met Promise of The Real. Aangenaam verrast met wat volgde: After The Garden (Living With War, 2006).

En toen pakte het zestal uit met het geweldige, brandende en epische Love and Only Love, hét pronkstuk van Ragged Glory, als je het mij vraagt. Ik heb het niét getimed, maar het duurde makkelijk een goede en magistrale 10 minuten. Promise of the Real hoeft beslist niet onder te doen voor Crazy Horse in zijn allerbeste dagen: geniaal gitaargeweld dat eeuwig mocht duren. Na een paar valse eindes klonk dan toch de laatste noot van de song en helaas ook de set. Het was ondertussen vijf voor elf, en we hadden er een concert van twee en een half uur opzitten.

Maar het gezelschap kwam toch nog even terug voor Ragged Glory-geweld; met Fuckin' Up werd er stevig en snedig besloten. Why Do I Keep Fuckin' Up, was de vraag die gesteld werd. Dat doe je niet, Neil!

Harvest en Ragged Glory waren de albums die het vaakst aan bod kwamen tijdens dit concert: een goed evenwichtg tussen de Country-Neil en de rockerige Neil.

Neil Young bevestigde weerom zijn uitstekende live-reputatie. Zelf heb ik het geluk de man meermaals aan het werk te hebben gezien. Steeds doet hij gewoon zijn zin en telkens levert hij, met of zonder Crazy Horse - nu met Promise of the Real - een formidabele prestatie! En ook nu is het weer zoeken naar superlatieven. De jonge snaken houden Young, erh... jong en scherp, zoveel is duidelijk.

Nu is het aftellen tot de Neil-show in Amsterdam. Aangezien de setlist elke avond behoorlijk anders is, wordt dat sowieso een heel ander concert. Benieuwd welke songs hij dan uit zijn hoed tovert. Aan keuzemogelijkheden is er alvast geen gebrek, er ziet nog genoeg materiaal in de 'backcatalogue'.

Keep on Rockin' in the Free World, Neil!

*gezien de gezondheidsproblemen binnen deze legendarische band, was de laatste passage misschien de laatste.

Setlist:
Neil solo:
After the Goldrush / Heart of Gold / From Hank To Hendrix / The Needle and the Damage Done / Mother Earth (Natural Anthem)

Met Promise of the Real:
Out on the Weekend / Western Hero / Hold Back The Tears / Someday / Alabama / If I Could Have Her Tonight / Words (Between the lines of Age) / Walk On / Love To Burn / Mansion on the Hill / Seed Justice / Revolution Blues / Monsanto Years / After The Garden / Love And Only Love

Encore:
Fuckin' Up
Mark VAN MULLEM
10/12/2016
---
---