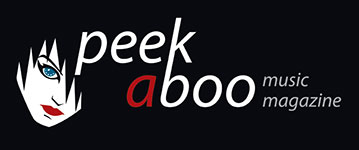 like this cd (ep) review
---
NEO SATAN
Black Mass Prophecy
Music
•
CD (EP)
Dark Electro
[87/100]

Werkstatt Recordings
15/03/2017, Jurgen BRAECKEVELT
---
We know by now that Werkstatt Recordings has plenty of nice bands under its wings. One of these nice bands has released new work: Neo Satan. Dark electro of a very good vintage. The EP Black Mass Prophecy contains 4 tracks.
We enter the EP with a dark and musical piece of pure horror. Like a ghost sneaking up on you from the dark Fall From Grace wriggels its way slowly into your brain. A nice prelude to the proper dark sequel, merrily introduced by Bloodfist & Goatslaughter. Dark beats, angular electronics and a death-defying voice.
Beneath The Light is equally threatening. How deceptive can an innocent and merry melody be when the dark side of humanity takes over? Well, this song will tell you. An upbeat tempo and utterly vibrant bassbeats make me want to hear more. And I am immediately served with Morbid Nightmares.
Neo Satan delivers. Black Mass Pro[hecy is a worthy successor to their 3-track album Ghastly Wings Of The Dead from 2014. This excellent dark electro is really worth listening to. The EP is digitally available. If you fancy the Limited Edition CD version (6 copies) you can still take a chance but the cassettes are already sold out.
Jurgen BRAECKEVELT
15/03/2017
---
We weten intussen dat Werkstatt Recordings heel wat fijne groepen onder de vleugels herbergt. Eén van die leuke bands heeft niew werk uit: Neo Satan. Dark electro uit een vat van een goed jaar. De EP Black Mass Prophecy bevat 4 songs.
We stappen de EP binnen met een donker, muzikaal stukje pure horror. Alsof een geest je vanuit de duisternis besluipt, wringt Fall From Grace zich langzaam in je hoofd. Een leuk voorspel voor het echte donkere vervolg, dat zich vrolijk aankondigt met Bloodfist & Goatslaughter. Dark beats, hoekige electronica en een stemgeluid waarin je doodsverachting waarneemt.
Beneath The Light is al even dreigend. Hoe bedrieglijk kan een op zich onschuldig en vrolijk klinkende melodie zijn, als de donkere kant van de mens het overneemt? Wel, deze song maakt dat duidelijk. Een stevig tempo en loeiharde bassbeats, make me want to hear more. En ik word op mijn wenken bediend met Morbid Nightmares.
Neo Satan levert goed werk. In 2014 verscheen hun drie nummers tellende Ghastly Wings Of The Dead en Black Mass Prophecy is een waardige opvolger. Deze heel goede dark electro is een luisterbeurt meer dan waard. De Ep is digitaal te verkrijgen. Liefhebbers van de Limited Edition Cd-versie (op zes exemplaren) kunnen hun kans nog wagen. De cassettes zijn al volledig uitverkocht.
Jurgen BRAECKEVELT
15/03/2017
---