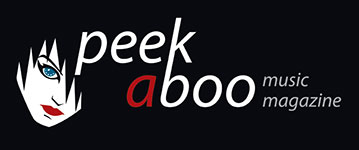 like this digital review
---
NEON SHUDDER
O-8015
Music
•
Digital
Cyberpunk
•
Electro
[75/100]

03/12/2015, Ron SCHOONWATER
---
The promised cyberpunk horror content comes above on It's All So Clear and Now They Call Me Seraph. This tune is in fact known from a horror movie. But as we like to give you some tension as well, it's up to you to find out which movie it is!
The O-8015 EP is an instrumental album with five songs. Particularly striking is the fact that despite a lack of vocals or other instruments, this synthesizer music fascinates. The furious beat of Good Morning seems a bit atypical for the rest of the album (but wait until you hear It's All So Clear Now!).
The quieter and high tunes seem to be an indicator for the rest of this EP. They are recognizable and simple, but most of all effective. Listen for example to Obsessions. It starts with a simple and quiet tune that is slowly supplemented with other sounds and samples. A structure like this is not new, but Neon Shudder knows how to keep it accessible and recognizable. The Hunger is another example. The music leans on repetition, but leaves enough space for other sounds and perspectives. O-8015 is a nice EP as a background for sordid horror films.
https://neonshudder.bandcamp.com/album/o-8015
Ron SCHOONWATER
03/12/2015
---
Het beloofde cyberpunk-horrorgehalte komt pas echt naar boven bij de overgang tussen It's All So Clear Now en They Call Me Seraph. Deze tune is namelijk bekend geworden uit een horrorfilm. Voor de spanning moeten jullie zelf maar gaan luisteren over welke film het gaat.

De O-8015-ep is een instrumentaal album met vijf nummers. Wat vooral opvalt, is dat het ondanks een gebrek aan zang of andere instrumenten, synthesizermuziek is die blijft boeien. Het furieuze beat georiënteerde Good Morning lijkt een beetje atypisch voor de rest van de plaat (totdat It's All So Clear Now op dezelfde wijze voorbij raast).

De bovenliggende, rustigere, hoge tunes lijken eerder een graadmeter voor de rest van deze ep. Herkenbaar en simpel, maar vooral effectief. Luister bijv. naar de opbouw van Obsessions. Het start met een simpel en rustig deuntje dat langzaam wordt aangevuld met andere geluiden en samples. Een opbouw zoals deze is natuurlijk niet nieuw, maar Neon Shudder weet het toegankelijk en herkenbaar te houden. The Hunger is daar ook een voorbeeld van. De muziek leunt op herhaling, maar dat laat net voldoende ruimte voor andere geluiden en gezichtspunten. O-8015 is een leuke ep als achtergrond bij vuige horrorfilms.
https://neonshudder.bandcamp.com/album/o-8015
Ron SCHOONWATER
03/12/2015
---