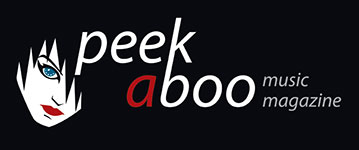 like this cd review
---
NEON SHUDDER
(viii) Neuromantic: The Communion Of Nature And Technology
Music
•
CD
08/12/2016, Erik VAN DAMME
---
Renovation seems almost impossible these days. For bands and artists it is an impossible task to be 'unique' , and unfortunately a lot of strong artists are overshadowed as a result. For several years, Neon Shudder of Philadelphia has offered great records by browsing through the cyberpunk/ambient archives from the 80s.

(Vii) Neuromantic: The Communion Of Nature And Technology shows a feat of technical ingenuity.

Drum beats approach you in Cargo Occult. A song that brings the listener in a higher sphere and indicates which direction the band will take. Simple: all directions, because the strength of this release is the colorful variety of musical styles. In one song only we hear dashes of cyperpunk, ambient and EBM.

In Kill Or Be Killed, we hear tight beats combined with icy tones. This song is a typical example for what EBM represents, but it also shows that Neon Shudder wants more than exploring one style only! Four songs contain the vocals of Randi Hubler. Her voice reminds me vaguely of Siouxsie. Her voice and the electronic sounds put you back into time, without sounding dated.

Not to Fucked With is a good example. Especially listen to that wonderful input of Randi. With a wink to post-punk, Neon Shudder manages to revive the past. It is our favorite song on this EP. The final song ,The Tragedy Of Being, offers intoxicating ambient sounds, which is another proof of Neon Shudder's varied music. On the one hand we hear cold EBM, and finally we end up with a melancholy mood.

We already told you: the big mainstay is the variation of electronic sounds that make us sink into deep thoughts, and then invite us for a dance.
Erik VAN DAMME
08/12/2016
---
Vernieuwend zijn lijkt ons dezer dagen bijna onmogelijk. Voor bands en artiesten is het dan ook nagenoeg onbegonnen werk om 'uniek' te zijn, waardoor heel wat sterke artiesten helaas in de schaduw staan. Neon Shudder uit Philadelphia biedt al sinds enkele jaren met de regelmaat van de klok knappe platen aan. Het grasduint in cyberpunk/ambient en aanverwanten uit de jaren 80

(vii) Neuromantic: The Communion Of Nature And Technology blijkt weer een knap staaltje van technisch vernuft, waarbij snuisteren in de muziekgeschiedenis voor onontgonnen parels zorgt.

Drumbeats komen je tegemoet in Cargo Occult. Een song die je alvast in een hogere sfeer brengt en die min of meer aangeeft welke richting de plaat uitgaat. Heel eenvoudig:: alle richtingen, want de sterkte aan deze release is een bonte variatie van muziekstijlen. Zelfs in één song horen we streepjes cyperpunk, ambient en EBM.

Dit laatste horen we ook in de strakke beats van Kill Or Be Killed, waarin ijskoude klanken worden gecombineerd met de al even ijzingwekkende vocalen. Deze song is een typisch voorbeeld van waar EBM voor staat, maar het valt ons ook op dat Neon Shudder zich niet in een keurslijf laat dwingen, net door de knipoog naar andere instrumentale muziekstijlen. Knap, heel knap, want daardoor wordt de aandacht vastgehouden.

De vier songs bevatten, naast de knappe instrumentale aankleding, ook de vocale medewerking van Randi Hubler. Haar stem doet me vaag denken aan Siouxsie, waarbij de kruisbestuiving tussen haar stem en de elektronische klanken je met een flits terugbrengen in die tijd, zonder dat het gedateerd klinkt. Not to Fucked With is een mooi voorbeeld. Luister vooral naar die prachtige inbreng van Randi. Met een vette knipoog naar postpunk slaagt Neon Shudder erin om het verleden te laten herleven. Meteen toch onze favoriete song op deze ep.

Afsluiter The Tragedy Of Being biedt ons bedwelmende ambientklanken, waarbij je vanbinnen een warme gloed ervaart, waarmee Neon Shudder nog maar eens bewijst dat het van vele markten thuis is. Enerzijds vertoeven we in de koude kilte van bijv. EBM en anderzijds belanden we in een weemoedige sfeer. We zeiden het al, de sterkhouder op deze knappe EP is de variatie van elektronische klanken die ons aanzetten om in diepe gedachten weg te zinken, of die ons uitnodigen tot een dansje.
Erik VAN DAMME
08/12/2016
---