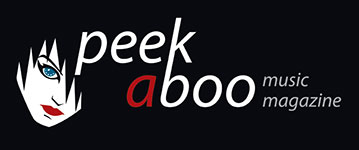 like this concert review
---
NEW ORDER
Brussels, AB (06/11/2015)
Concert
09/11/2015, Manu L DASH
---
Four years on, New Order makes a well anticipated return to the sold-out Ancienne Belgique to promote the highly acclaimed new album Music Complete.

In general, New Order doesn't play long sets, but this time we were treated for two hours, "Longer than a football match", Bernard said. The set started with Singularity, a dancy track of their new album, straight away the giant videoscreen behind the band lighted up and it was amazing. Then followed the evergreen Ceremony, the last song that Joy Division recorded. Crystal whipped the crowd into a frenzy and so the first mosh pit appeared. Among the audience there were once again people from all over the world. New Order's hardcore fans, The Vikings, were present in large numbers.

The disco-ish Tutti Frutti, one of the songs of the latest album, is one of my personal favourite of the new tracks. The thumping electronic beat of the iconic Blue Monday was great, and then there were a lot of singalong moments during an outstanding version of Temptation. The first song of the encore was Atmosphere, supported by great visuals of Joy Division's Ian Curtis.

Last but not least: the immortal Love Will Tear Us Apart. Tonight New Order made a great mix of a few Joy Division songs, a "best of" by New Order and tracks of their latest album Music Complete.

This review also appeared on Luminous Dash. Click here to visit the site.
Manu L DASH
09/11/2015
---
Na vier jaar maakt New Order een onverwachte terugkeer in een uitverkochte Ancienne Belgique om het alom geprezen nieuwe album Music Complete voor te stellen.

New Order is niet bepaald een groep die bekend staat voor lange sets, maar deze avond kregen we zo waar twee uur, waarop Bernard de leuke opmerking maakte dat hun concert langer duurde dan een voetbalwedstrijd.
De set begon met Singularity, één van de meest dansbare tracks op het nieuwe album. Het gigantische videoscherm dat achter de band verscheen was verbazingwekkend. Daarna volgde de evergreen Ceremony, het laatste nummer dat door Joy Division is opgenomen. Crystal zweepte de menigte op waardoor de eerste moshpit ontstond. Tussen het publiek waren er weer heel wat mensen die van over de hele wereld waren gekomen, de hardcore fans van New Order waren weer in groten getale aanwezig.

Het disco-achtige Tutti Frutti is een van mijn persoonlijke favorieten van het laatste album. Geweldig, net als het dreunende elektronische ritme van het iconische Blue Monday, en natuurlijk waren er een heleboel meezingmomenten tijdens een uitstekende versie van Temptation. Het eerste nummer tijdens de toegift was Atmosphere, met grote visuals van Ian Curtis. Het laatste nummer werd het onsterfelijke Love Will Tear Us Apart.

Vanavond bracht New Order een geweldige mix van een paar Joy Division-nummers, met het beste van New Order en nummers uit hun laatste album.

Deze recensie verscheen ook op Luminous Dash. Klik hier voor een bezoekje op deze site.
Manu L DASH
09/11/2015
---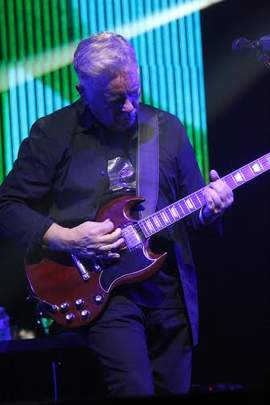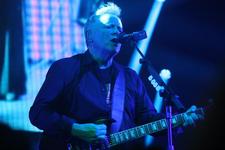 ---