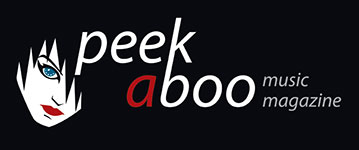 like this concert review
---
NEW ORDER
New Order - Live in Brussels
Concert
[92/100]

18/10/2011, Jeremy Thomas
---
New Order
Ancienne Belgique
17th October 2011
"I hope you enjoy it as much as we're going to, because we're going to fuckin' enjoy ourselves tonight." Bernard lays down the mission statement, just as Elegia kicks in with a backdrop of pills, blood cells, smoke, and a few pictures of derelict buildings.
Then a shaky launch into Crystal. No, it's not Hooky on the bass, and I don't know if it was nerves, the sound engineer or a problem with Bernard's autoqueue, but by verse 2, everything is sorted, and unbelievably that is (almost) as bad as it got.
Regret, is much better, almost flawless, and has the crowd convinced that maybe it won't be that bad a gig after all.
Ceremony sees Gillian on guitar and Steve doing what he's been doing for 30 years - the tightest, most mechanical drummer in the business. In fact all these songs in the early set seem to be played live without a sequencer.
Phil & Whosisface don't get much of a cheer, but Steve does, as we've now realised that Bernard is introducing the band, and a "welcome back" for Gillian gets one of the loudest applauses of the night.
Age of Consent is immaculate and hasn't dated at all in the 30 or so years since it was first written. But it is followed by "something from the latest album", which has not aged well and falls rather flat.
1963, which they "never" play suffers from the sound engineer mixing the guitars too high, inaudible synths and the bass playing a bass line that was never meant to be played on a bass guitar. Interestingly enough, Whosisface has swapped his Fender Precision (I think) for a Musicman 4-string that looks like it has a low B string for this song.
Bizarre Love Triangle is the first time they've used a sequencer in the set. It suffers only from that huge stage presence that is Hooky that ought to be up there going "turn me up you bastard so we can really annoy Bernard or I'll ram my bass up your arse". Which may well have a lot to do with Bernard being on top form an seeming very relaxed, managing to get through the whole set without mentioning the war. Bad jokes, there are, but they are few and far between and directed at the bass player...
True Faith has been reworked with an almost unrecognisable intro, and is evidence that the band are not prepared just to reproduce what we know from the records, but are still finding new life in old material. 586 also proves to be an absolute gem, to the great delight of some of the hardcore fans, for whom Power, Coruption and Lies is a firm favorite.
Perfect Kiss would have made a good set closer, and gets the biggest cheer of the night so far. How could they follow that? With Temptation, which is just as good. And then off.
Back on for Blue Monday. Bernard does his rockstar thing and comes on at the last minute in cue for the vocals, and for once, the bass is close to being right. Or to use the words of a certain local bass player (whom I shall spare the embarrassment of naming), it was too loud and too in-yer-face. Just the way it should be...
Yes, we have seen New Order on top form, without Peter Hook (though it must be said, he was universally missed), without any technical hitches, without mountains of kit (1 synth for Phil, 1 for Gillian and a few boxes for Steve), with only one dull song, and most of the rest utterly brilliant. Many in the audience (and it was name-drop heaven, with many personalities from far and wide) had their doubts before. All came out with True Faith.
Only one thing could surpass that, and surpass it, it did. A very cheerful rendition of the best song of the evening: Love Will Tear Us Apart.
Jeremy Thomas
18/10/2011
---