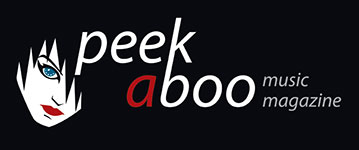 like this concert review
---
NICK CAVE
Nick Cave & Warren Ellis - 2021 Tour - Stadsschouwburg, Antwerp- 20/10/2021
Concert
[90/100]

21/10/2021, Albi VOOMBASTIC
---
I think it must have been in the late 90s/early 2000s when I last saw Nick Cave perform live. Even back then, Mr. Cave was already nagging, crooning and putting out arty-farty shit since.
Honestly? I gave up!
Anyway…
Last summer, the album "Carnage," a collaborration with Warren Ellis, suddenly appeared. Since I try to keep good habits, I checked the album before I started tearing it down … and I must say I was very impressed. It was as if "the old" Cave was back and eager to make music again.
Last night, down town, it certainly sounded like that! The guys seemed to be very excited, maybe because they were finally allowed to escape the British Isles (Covid and Brexit?). Anyway and in short, the LP/CD Carnage was played almost in its entirety, interspersed with some good old Bad Seeds stuff, other collaborations with Ellis and once in a while there was even room for a joke..
It was a very intimate, atmospheric performance as we may probably never see Mr. Cave again.
Songs that stuck in my mind; 'Hand of God', 'Leviathan', 'Waiting For You', 'White Elephant', an enchantingly firm 15-minute song that turned out to be 'Hollywood', followed by 'Henry Lee'.
Anti-climax; 'Into my arms'! Why, oh goddamn why, play this cr*ap? It ruined the whole atmosphere in my opinion!
Anyway, 2 hours 30 minutes (including 4 encore sessions)... means I enjoyed almost every minute of my €90, except for those four minutes... and I'm not lying!
So a great score of 9/10 (thanks to Into My Arms)!
Below a video from the Paris show.
Albi VOOMBASTIC
21/10/2021
---
Ik denk dat het van het einde van de jaren 90, begin jaren 2000 geleden moet zijn dat ik Nick Cave nog eens aan het werk zag. Toen was hij in mijn ogen al stevig aan het zeuren, croonen, om daarna jaren arty-farty shit uit te brengen.

En eerlijk : I gave up!

Soit…
Afgelopen zomer dook plots de plaat "Carnage" met Warren Ellis op. Naar goede gewoonte luisterde is toch, in plaats van die gewoon zonder meer de grond in te boren. Ik was stevig onder de indruk Het was precies alsof "the old" Cave terug was en er weer zin in had om muziek te maken.
Gisterenavond in "Tstad" leek het in ieder geval van wel! De mannen hadden er duidelijk dik goesting in omdat ze blijkbaar eindelijk van het eiland Engeland af mochten (Covid en Brexit?). Kortweg, de lp/cd Carnage werd zo goed als volledig gespeeld, afgewisseld met wat Bad Seeds-spul, andere samenwerkingen met Ellis en hier en daar zelfs een grapje.

Het was een zeer intiem, sfeervol optreden zoals we waarschijnlijk Dhr. Cave nooit meer zullen zien.
Nummers die zijn blijven hangen; Hand of God, Leviathan, Waiting For You, White Elephant, een bezwerend ferm nummer van 15 minuten dat Hollywood bleek te heten gevolgd door Henry Lee.
Dieptepunt: Into my arms! Waarom, maar godverdomme waarom, dit onding spelen? Het verpritste de ganse sfeer!

Soit, 2 uur 30 minuten (inclusief 4 bis-sessies)... Met andere woorden heb ik voor die €90 van bijna elke minuut, op vier minuten na, genoten... en ik lieg niet!

Punten 9/10 (met dank aan Into My Arms)!

Hieronder een clipke uit Parijs:
Albi VOOMBASTIC
21/10/2021
---