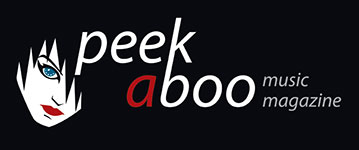 like this article review
---
NICK MERTENS (DJ)
Ten Albums That Changed My Life
Article
02/02/2016, Didier BECU
---
New Wave on the radio? Yes, it still exists! Every Thursday you can hear in Belgium from 20h00 on 105.1FM the radio show Shadowplay, or via live stream on www.radiokatanga.be. We asked inspirer Nick Mertens to present ten records that changed his life.
At any time in my life music was important, but these records were special moments. Records I still play because they are so beautiful. Some are new wave related. But since new wave is such a broad concept, most of them are played during my weekly radio show Shadowplay on Radio Katanga.

1. ABBA – The Album
During your childhood you catch the tunes everywhere. You hear them on the radio, in the kitchen or with your dad in the car. He raised us on classical music, luckily my mother loved lighter music. And so we watched the Dutch chart show Avro's Top Pop with Ad Visser and the Eurovision Song Contest featuring ABBA. Choosing between the blonde Agnetha or redhead Anna-Frid was difficult, choosing a favorite LP by them is difficult too, as they made so many great songs. Therefore, I choose the soundtrack of the film ABBA - The Movie from 1977 (not to be confused with the musical Mamma Mia!, which is so campy that it becomes enjoyable). Their top class song remains Summer Night City, which unfortunately never appeared on a regular studio album.
2. PINK FLOYD – Dark Side of the Moon
The first album that you bought yourself always is something special. It was the late 70s , I was 14 years old and searching for new sounds. New wave and punk were still far away. But with Pink Floyd, I discovered music that was different from disco and rock, something that could tempt me. The use of instruments was different than the traditional guitar/bass/drums. The structure of the songs was different too, suddenly I heard soundscapes…
3. VARIOUS ARTISTS - DOUBLE ART VOL. 1 & 2
As it often happens, I had a good friend who had an older brother who regularly came up with new gems. He taught us to listen to influential radio shows that played lots of new wave. The two volumes of Double Art were compilations that featured lots of upcoming (mainly British) bands like Japan, OMD or The Human League. But also DAF, Ami Marie and the Belgian Telex. All new sounds and movements, literally… NEW WAVE.

4. DURAN DURAN – Rio
That summer, I always had an album in a bag. It was Rio by Duran Duran. These sounds of a bustling city-by-night, flashy colours and exciting images. Her name is Rio and she dances on the sand. A summer full of music. And of course that first girlfriend…

5. SIMPLE MINDS – New Gold Dream
Because of those Double Art LPs I came in touch with Sons And Fascination and Sister Feeling Call. When I saw the poster of Seaside festival in De Panne that featured Allez Allez, Lavvi Ebbel, Luna Twist, Red Zebra, Au Pairs, The Sound and Simple Minds, I knew I had to buy a ticket. A ticket was about the price of one LP! Jim Kerr in his red leather jacket at the peak of their musical career. We didn't care about the pouring rain. Later Santa Claus dropped New Gold Dream as a present. I played it so many times that I had to buy it again, an then of course on CD!

6. FRONT 242 – Geography
A venue in Dendermonde, a forgotten ladder was the sole thing on stage, black lights and a strobe light. A young band from Brussels with a new kind of sound. Exciting, violent, aggressive, industrial and innovative. I still have the tape with a crappy recording somewhere. Their first LP, I bought it before the concert. The intro of Operating Tracks, the conjuring Kampfbereit, the danceable U-Men. Ignored by the media, but loved by the connoisseurs. They were invaluable for the further evolution of the musical landscape and were appreciated worldwide, but far too long unknown in their own Belgian country...

7. GAVIN FRIDAY – Shag Tobacco
Already with Virgin Prunes, it was clear that Gavin Friday loved theatrical music, and with his solo work he could show that again. Influences from opera and cabaret. Caruso, Little Black Dress and especially You Me and World War Three were the perfect antidote for the 90s Euro dance terror.

8. KRAFTWERK – Minimum Maximum
In the summer of 2005, Kraftwerk played on Rock Werchter, along with New Order (also on my list) that was quickly forgotten because they were messy, Kraftwerk on the other hand was a revelation. Agreed, they're just four elderly men who checked their e-mails or played Tetris, but it was fascinating. It was the combination of timeless music and visuals (the huge LED wall showing Eddy Merckx during Tour de France) and their robot versions during The Robots that gave this concert something magical. Meanwhile, the rain was pouring from the sky, the great Pyramid tent kept us dry. And in the CD player on the way home, I had a perfect representation of this concert.

9. JOHANN JOHANNSSON – IBM 1401, A USER'S MANUAL
JJ's father worked in an Icelandic branch of IBM. In the 70s he recorded on a computer some sounds and vocals. These recordings were used by Johann, who combined them with a string orchestra and contemporary electronics. The result: a trip of 43 minutes full of surprising and strange sounds, ethereal voices....

10. MASSIVE ATTACK – Heligoland
How dark can trip-hop sound? Already from the debut album Blue Lines, they sounded different, Unfinished Sympathy remains a classic, but in terms of darkness their fifth studio album is the best. Splitting The Atom already had been featured in one of my sets. Not recommended if you are depressed!
Didier BECU
02/02/2016
---
New wave op de radio? Jawel, het bestaat nog! Elke donderdagavond kan je in België vanaf 20u00 op 105.1FM (regio Aalst) het programma Shadowplay beluisteren, ofwel via de livestream op www.radiokatanga.be.
Wij vroegen aan bezieler Nick Mertens om zijn tien platen aan ons voor te stellen die zijn leven hebben veranderd.
Op elk moment in mijn leven was muziek belangrijk, maar deze 10 platen schieten er toch wel uit, omdat ze er waren op speciale momenten. Platen die ik nog regelmatig bovenhaal om die mooie momenten te herbeleven, om herinneringen op te halen of gewoon omdat ze zo mooi zijn. Sommige in de wave-sfeer, andere er enigszins aan gerelateerd. En aangezien new wave zo'n breed begrip is, worden de meesten ervan ook wel eens gedraaid tijdens mijn wekelijkse radioprogramma Shadowplay op donderdagavond op Radio Katanga.
1. ABBA – The Album
Tijdens je kinderjaren vang je overal de muziekjes op die je hoort op de radio in de keuken of bij je vader in de auto. Hij voedde ons op met klassieke muziek, gelukkig hield mijn moeder het iets luchtiger. En dus keken we naar Avro's Top Pop met Ad Visser en het Eurovisiesongfestival waar ABBA schitterde. Kiezen tussen de blonde Agnetha of de rosse/brunette Anna-Frid was lastig, een favoriete lp van hen kiezen is dat ook, ze maakten zo veel geweldige liedjes. Daarom toch deze, omdat het een weergave is van de muziek bij de film ABBA – The Movie uit 1977 (niet te verwarren met de musicalfilm Mamma Mia! die overigens zodanig campy is dat ie genietbaar wordt!) die ik in de bioscoop zag. Maar hun topnummer voor mij blijft toch wel Summer Night City, dat jammer genoeg nooit op een gewone studio-album is uitgebracht.
2. PINK FLOYD – Dark Side of the Moon
Je eerste zelf gekochte plaat blijft altijd iets speciaals hebben. Het was eind jaren 70, ik was toen 14 jaar en volop zoekende, new wave en punk waren nog veraf voor mij. Maar muziek die anders was dan de toen heersende disco en rock, kon me toen al bekoren. Het gebruik van andere instrumenten dan de klassieke gitaar/bas/drums, de variaties op de gebruikelijke strofe/refreintjes, de soundscapes...
3. VARIOUS ARTISTS - DOUBLE ART VOL. 1 & 2
Zoals dat dan vaak gaat, had ik een goeie vriend wiens oudere broer ons regelmatig nieuwe ontdekkingen liet horen. Hij leerde ons luisteren naar Vrijaf op woensdagnamiddag en Domino op zaterdagavond (beide op de toenmalige BRT-radio), en leerde ons heel wat binnenlandse (Belpop!) en buitenlandse groepen kennen. Deze twee verzamel-lp's stonden vol met nieuwe beginnende groepen, hoofdzakelijk Britse (Japan, OMD, The Human League, …) maar ook DAF, Ami Marie en onze eigenste Telex. Allemaal nieuwe geluiden en stromingen, letterlijk NEW WAVE dus...
4. DURAN DURAN – Rio
In die zomer schreef ik me in voor de kunsthumaniora aan het St. Lukas in Gent en toen ik huiswaarts ging was dat met een Fnac-tasje met daarin deze lp. De geluiden van een bruisende city-by-night, in combinatie met flashy kleuren en opwindende beelden. Her name is Rio and she dances in the sand. Een zomer vol muziek. En van het eerste echte liefje...
5. SIMPLE MINDS – New Gold Dream
Door de Double Art-lp's had ik hun dubbelluik Sons And Fascination - Sister Feeling Call leren kennen. En toen ik de affiche van het Seaside-festival in de Panne zag (Allez Allez/Lavvi Ebbel/Luna Twist/Red Zebra/Au Pairs/The Sound/Simple Minds) was een ticket van 300 Belgische frank (ongeveer de prijs van 1 lp!) snel gekocht. Jim Kerr in zijn rood leren vestje, op het hoogtepunt van hun muzikale carrière. De gietende regen namen we er voor lief bij. En dus was het maar normaal dat Sint Maarten (de enige echte, want Sint Niklaas bestaat niet!) in het najaar deze lp in mijn schoentje dropte. 9 topnummers, zonder uitzondering. Door veelvuldig draaien later de lp nogmaals gekocht, inmiddels aangevuld met de cd!
6. FRONT 242 – Geography
Zaal Roxy in Dendermonde, een podium met een vergeten ladder als enig decorstuk, wat rook, enkele black lights en een stroboscoop. Een jonge groep uit Brussel met een nieuw soort geluid. Opwindend, hevig, agressief, industrieel, vernieuwend. De cassette met een primitieve opname van dat concert heb ik nog ergens liggen. Hun eerste volledige lp had ik iets eerder gekocht. De intro van Operating Tracks, het bezwerende van Kampfbereit, het dansbare U-Men. Genegeerd door de media, geliefd bij de kenners. Van onschatbare waarde gebleken voor de verdere evolutie van het muzikale landschap en dus ook wereldwijd naar waarde geschat, maar veel te lang onbekend en onbemind gebleven in ons Belgenlandje…
7. GAVIN FRIDAY – Shag Tobacco
Reeds met zijn werk bij Virgin Prunes bleek hij een voorliefde voor het theatrale te hebben, en met zijn solowerk kon hij dat ten volle tonen. Invloeden uit de cabaret- en operawereld klinken hierin duidelijk door. Caruso, Little Black Dress en vooral You Me and World War Three vormden het perfecte tegengif tegen de toen heersende 90s Eurodance-terreur.

8. KRAFTWERK – Minimum Maximum
In de zomer van 2005 stonden ze op het podium van Rock Werchter, samen met New Order (ook op mijn lijstje). Het optreden van New Order waren we snel vergeten wegens zeer rommelig, Kraftwerk daarentegen was een revelatie. Akkoord, 4 mannen op leeftijd die hun mails checkten of Tetris speelden, lijkt niet zo boeiend. Maar het was de combinatie van hun tijdloze muziek (30 jaar oude tracks in een nieuw jasje) en de visuals (de immense LED-wall met daarop Eddy Merckx tijdens Tour de France) en hun robotversies op het podium tijdens The Robots, die dit concert iets magisch gaven. De regen viel intussen met bakken uit de lucht, de grote Pyramid-tent hield ons gelukkig droog. En in de cd-lader van de auto, op weg naar huis, zat een perfecte weergave van dit concert …
9. JOHANN JOHANNSSON – IBM 1401, A USER'S MANUAL
JJ's vader werkte in een Ijslandse vestiging van IBM en nam daar op een vooroorlogse computer in de jaren 70 geluiden en vocals op. Met die opnames ging Johann zelf aan de slag en hij combineerde ze met een strijkorkest en hedendaagse elektronica. Het resultaat: een 43 minuten durende trip vol verrassende geluiden, vreemde klanken, ijle stemmen...
10. MASSIVE ATTACK – Heligoland
Hoe donker kan trip hop klinken? Al van bij het debuut Blue Lines uit 1991 klonk de band anders. Unfinished Sympathy blijft een klassieker, maar qua donkere sfeer kent het vijfde studio-album zijn gelijke niet. Splitting The Atom passeerde al eens in één van mijn dj-sets en de rest van de plaat moet qua duisternis-gehalte niet onderdoen. Af te raden bij een naderende depressie!
Didier BECU
02/02/2016
---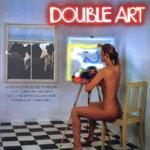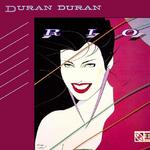 ---