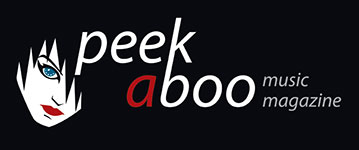 like this movie review
---
NICK WILLING
The Haunting Of Radcliffe House
Movie
Horror
Image Entertainment
16/04/2015, Didier BECU
---
The Haunting Of Radcliffe House, also known as Altar, was actually made for television by Nick Willing (who also wrote the script). A film that has enough fans in Britain to release it on DVD. Even though this film is not a complete winner, it is still an enjoyable movie.
Meg (Olivia Williams, a little known from X-Men 3) and Alec (Matthew Modine) are a couple from London. One of Meg's American customers has just bought an old house and she is instructed to completely renovate it. This is also good for Alec, as for his job he really need some space and that the property offers more than enough. Along with their two children, everything seems like if they finally have found some happiness. But it is a horror picture, so you will be scared too. Locals warn the couple that the building is possessed by spirits, but the two of course believe nothing of that. Everything changes when contractor Donnelly (Jonathan Jaynes) discovers a strange drawing on the floor that looks like occultism. It is the beginning of a series of horror events.
The film was often compared to The Woman In Black, and that is not such a crazy idea. Just like the Hammer-hit Willing opts for a creepy atmosphere instead of gory effects, and that pays off! Too bad the script is not solid enough and the end just too silly. However, if you are willing to overlook those two flaws (we know we ask a lot), The Haunting Of Radcliffe House is a must for horror fans. The film is now out on DVD via RLJ Entertainment.
Didier BECU
16/04/2015
---
The Haunting Of Radcliffe House, dat eigenlijk als Altar werd uitgebracht, is een televisiefilm van ene Nick Willing (die ook het script schreef) en bestemd voor televisie. Een film die in Groot-Brittannië voldoende aanhang heeft om hem op dvd uit te brengen. Ook al is deze film geen echte hoogvlieger, is hij toch een genietbare spookfilm die het vooral van de effecten moet hebben.
Meg (Olivia Williams, een beetje bekend van X-Men 3) en Alec (Matthew Modine) zijn een koppel uit Londen. Een Amerikaanse klant van Meg heeft net een oud huis gekocht en zij krijgt de opdracht om de woonst volledig te restaureren. Dat komt ook goed uit voor Alec, want hij heeft voor zijn job heel wat ruimte nodig en dat biedt de woning meer dan genoeg. Samen met hun twee kinderen lijkt het erop alsof ze het geluk hebben gevonden. Maar het is een griezelprent, en dus moet er ook wat gebibberd worden. De lokale bevolking waarschuwt het koppel dat het gebouw door geesten is bezeten, maar daar geloven de twee natuurlijk niets van. Alles verandert als aannemer Donnelly (Jonathan Jaynes) een vreemde tekening op de vloer ontdekt die naar occultisme ruikt. Het is meteen het begin van een reeks griezelachtige voorvallen.
De film is vaak vergeleken met The Woman In Black, en dat is niet eens zo'n gek idee. Net zoals de Hammer-hit opteert ook Willing voor een griezelige sfeer in plaats van voor bloederige effecten, en dat loont! Jammer genoeg is het script niet stevig genoeg en het einde net iets te lullig om van een aanrader te kunnen spreken. Als je evenwel bereid bent om die twee gebreken door de vingers te zien (we weten dat het veelgevraagd is), is The Haunting Of Radcliffe House een aanrader voor griezelfans. De film is nu op dvd uit via RLJ Entertainment.
Didier BECU
16/04/2015
---
---