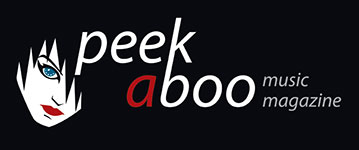 like this article review
---
NICOLAS VAN MEIRHAEGHE (EMPUSAE)
Ten Albums That Changed My Life
Article
10/12/2016, Didier BECU
---
We asked Sal-Ocin (or if you prefer the real name of Empusae's master mind Nicolas Van Meirhaeghe) to come up with ten records that changed his life...
1. NAMANAX - Audiotronic
The album I listened to the most in my life since at least 15 years: melodic, repetitive dreamy noise drones. A masterpiece and my number one album of all time!
2. COIL - Music to Play in the Dark 1&2
The best albums of these masters of bizarre which marked my life. Extreme intelligent soundtrack for nocturnal listening.
3. MICHAEL NYMAN & DAMON ALBARN - Ravenous (OST)
A soundtrack for a little-known movie about cannibalism: weird, haunting, beautiful with humourous accents. A surprising symbiosis between two complete different composers.
4. PETER BJARGO - A Wave Of Bitterness
My friend and brother in arms (Onus) with his underestimated debut solo album. So much sorrow and melancholy with delicate instrumentation and...his voice....!
5. HECQ - Nightfalls
Ben is an amazing and talented artist who turns different (electronic) styles into gold. This particular album is a pure ambient melodic homage to his father. Each time the music touches me very, very deep and intense.
6. VIDNA OBMANA - The Inferno Trilogy: Tremor + Spore + Legacy
The best representation of ritual ambient tribal music. Dirk Serries combined all elements such as rhythms, drones, melodies to get a blend of ethnic, post-industrial, ritualistic elements. I have very much respect for this artist.
7. PORCUPINE TREE - Fear Of A Blank Planet
A huge discovery of a few years ago. A friend gave me the live performance of the album. I was shocked at how good it was. Steven Wilson's highlight in a long and vast career. Post-rock with a poppy touch and yet, very dark and melancholic.
8. J.S. BACH - De Occulta Philosophia
Extreme addictive interpretation of Bach's BWV 1001 & 1004. The music is played on a Baroque lute. One version of BWV 1004 contains a soprano and contratenor and is close to the most beautiful music I ever heard. Bach has always been the most influential composer for Empusae's compositions.
9. STORM CORROSION - Storm Corrosion
Steven Wilson and Mikael Akerfeldt (Opeth) teaming up during/after Steven produced Opeth's album Heritage. The result contains the best virtues of both artists, but on a new level. Delicate, virtuous post-rock with, for me personally, references to 70s. A piece of Art!
10. BARST/TREHA SEKTORI/RM 74 - Tri Muerti
An epic album of genius Bart Desmet, aided by Dehn Sorah and Reto Mäder. Best album on our label so far, said Mike Keirsbilck when the album came out. And I agree, although Bart's upcoming solo album will be something huge. Nobody will be prepared for it and will be blown away...far away!
Foto van Nicolas: Leon De Bakker
Didier BECU
10/12/2016
---
---