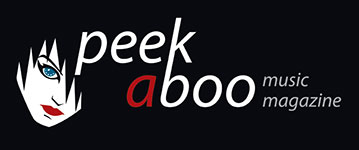 like this cd review
---
NICOLE SABOUNE
Miman
Music
•
CD
[96/100]

Woah Dad
09/12/2016, Marija BULJETA
---
If this album was called "the best goth to have come out of Sweden for ages", that might just be a bit of an understatement, as I can't remember when I have heard such an emotional and truly dark album before. So, not only would I say Sweden, I would go globally here. Miman is a record that belongs on your playlist, as it is one truly amazing masterpiece, especially for those in search of something fresh and contemporary in a darkly painted music expression.
I can't label this album as simply "gothic"; it will find its place with those in search of some deeper emotions within themselves, as it surely provokes them. I was mesmerized by this release right from the start, and even though I have heard a fair amount of "goth" music, this one surely sits on its own throne. It flirts with gothic rock, dark wave, post-punk, indie music; it is utterly melodic, melancholic, and not to forget: about the magnificent vocals of Nicole!
The opening track The Body is really like a punch in the face, but you don't even mind, as it is so heavy, so breath-taking, so awakening as if you have been asleep for too long, and Nicole wakes you up to tell you the story of your soul. It is as if she knows you well.
Even when Nicole is more quiet, that great emotional impact lingers on, as in Under Stars. Lifetime is another favourite on this album, an extraordinary and emotional vocal performance with an strong melody and chorus.
Rip This World is the hit piece of this release. It evokes memories of Siouxsie Sioux, but only for a moment, as Nicole gives us her true self all the way. One slower track to close the story of Miman is Withdraw. Relaying mainly on vocals, this song has a lullaby effect, which continues to echo in your soul long after the track is over.
Marija BULJETA
09/12/2016
---
Kijk, mocht je deze gothplaat omschrijven als de beste die sinds jaren uit Zweden komt, dan denk ik het daarmee eens zou zijn. Neen, het is zeker geen understatement, want ik kan me niet herinneren wanneer ik nog zo'n emotioneel en donker album heb gehoord. Voor mijn part moet je je zelfs niet tot Zweden beperken, maak er maar gewoon de hele wereld van.
Miman behoort gewoon op je playlist te staan. Het is een geweldig meesterwerk, vooral voor degenen die op zoek zijn naar iets fris en modern in de donkere muziek.

Anderzijds kan ik dit album ook niet zo maar als gothic labellen. Het zal wel vanzelf zijn plaats vinden bij mensen die op zoek zijn naar diepere emoties, want deze muziek wakkert ze aan. Vanaf het begin was ik gefascineerd, en hoewel ik een behoorlijke hoeveelheid goth in mijn leven heb gehoord, verdient deze plaat van Nicole Sabouné toch een kroon. De muziek flirt met gothicrock, dark wave, post punk en indiemuziek. Ze is volkomen melodieus, melancholisch en niet te vergeten: ze bevat de prachtige zang van Nicole!

Het openingsnummer The Body is als een klap in je gezicht, maar je vindt dat helemaal niet erg, want het is zo zwaar, zo adembenemend en het doet je zo wakker worden, dat het net aanvoelt alsof je te lang was ingedommeld. Nicole maakt je wakker om je het verhaal over haar ziel te vertellen. Het is alsof ze je zeer goed kent.

Zelfs wanneer Nicole rustiger zingt, blijft die grote emotionele impact hangen. Een mooi voorbeeld is Under Stars. Lifetime is één van mijn andere favorieten op dit album, waarop je kan horen wat voor een emotionele vocale prestatie Nicole neerzet.

Ook op Rip This World wordt je adem afgesneden. Het voelt echt als een hit aan en herinnert je aan Siouxsie Sioux, maar alleen maar voor een moment, als Nicole zich als het ware helemaal geeft. Een langzamere track sluit het verhaal van Miman af. Withdraw is vooral op zang gebaseerd, deze song heeft bijna het effect van een slaapliedje, en als het afgelopen is, zal je nog lange tijd in je ziel de echo ervan horen.
Marija BULJETA
09/12/2016
---