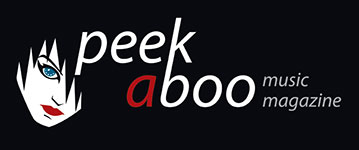 like this movie review
---
NINA GROSSE
Das Wochenende/The Weekend
Movie
Drama
•
Political
[75/100]

Just Bridge
10/12/2016, William LIÉNARD
---
After an imprisonment of 18 years, Jens Kessler is sent home. He was a member of the RAF, the Red Army Faction, a leftist terrorist group that was active in the seventies in Germany. He participated in raids on banks and attacks on politicians and on so called capitalists. Jens' sister Tina awaits him on the day of his release at the prison and she takes him to her country house in Zetlow (Brandenburg), where she organizes a small party with old friends: his former ally and comrade in arms, Henner Borchard, meanwhile writer and known for his autobiographical novel on his time in the RAF, and his ex-wife Inga - now married to Ulrich Lansky, the owner of a chain of backeries - and mother of a 16-year-old daughter (Doro), and a son (Gregor) she had with Jens during his wild period. Both Doro and Gregor are not invited because the boy has a hard time as his father never contacted him and now that he himself is a father, he can not understand his dad's attitude. But Doro - young, attractive and curious – is eager to meet the former terrorist in person and she takes the train to Zetlow. After her arrival she calls her brother and informs him of the release of his father...
In the Brandenburg manor there is no euphoric atmosphere because Jens is not in a festive mood. He was in hiding in Hanover at the time and only Tina, Inga and Henner knew about his whereabouts. Tina and Inga supplied him with fresh food now and then, but after their last departure, the hiding place was betrayed to the police. Jens wants to know who betrayed him and he has no intention to offer the traitor a free retreat. Meanwhile, Inga's husband Ulrich - the bakery tycoon – teases Jens about his past, asks him what the positive results of the so-called left revolution are and whether the shooting of civilians has brought that goal much closer? But it is impossible to find a compromise, because while the world was changing and his old companions embraced the ideas of the bourgeois world, Jens was isolated in prison cell and nurturing his extremist political ideas.
Das Wochenende (The Weekend) is the adaptation of a play of the same name, written in 2008 by the German author Bernard Schlink. You certainly know him better as the author of the novel Der Vorlezer (1995), brought to the screen in 2008 as The Reader by director Stephen Daldry, starring Kate Winslet (Oscar for best actress) and Ralph Fiennes, with Bruno Ganz in an interesting supporting role. Director Nina Grosse wrote the screenplay for The Weekend and for those who have read Schlink's book, it will be clear that she not only radically reduced the number of characters, but drastically thinned the dialogues as well, and she introduces the character Inga - the ex-wife of Jens Kessler, who years before committed suicide in the play – to create a romantic triangle with her former and current husband. This intervention has consequences for the story. Schlink's quest for the (possible) lasting impact of the RAF activism on German society - and why Jens Kessler stayed with his ideals - are deleted and Nina Grosse focuses mainly on the mutual distrust, the never quite extinct affection between Inga and Jens, the frustrations of his son Gregor and the nervousness of Inga's husband Ulrich, because he fears that his marriage is threatened, while at the other hand a meaningful dialogue and a possible repair of the rampant distrust are blocked.
For those who have studied the matter, The Weekend offers no new look at the RAF terrorism. In 2008 the text of Bernard Schlink was received lukewarm (surprisingly conventional with cliché descriptions, the Frankfurter Rundschau ruled; stiff dialogue and simplistic character drawings, the Frankfurter Allgemeine Zeitung wrote) and Nina Grosse in turn does not succeed in upholstering the historical significance of the RAF phenomenon and enrich the discussion with new insights. She adopts a melodramatic approach in which love and sex are supposed to heal the wounds and the father-son discussion strands on the misunderstanding between generations, between a father who can not admit his mistakes and a pedantic son who takes the mistakes of his father as an excuse for everything that went wrong in his own life. A political statement, however, does not come and so The Weekend ultimately adds nothing to what previously has been told in Baader (2002), The Baader Meinhof Complex (2008) or Wer Wenn Nicht Wir (2011).
That does not mean that The Weekend is a bad movie. On the contrary, Nina Gross builds enough tension curves, and if you are not directly interested in the historical facts and background, the movie still contains enough intrigues and riddles to remain enthralled. Additionally, the director can rely on a variety of excellent actors and actresses who play nothing less but superbly.
Little has been written or brought to the movies about RAF terrorists who return to normal life after spending many years in prison. However, the high expectations are not met, because Nina Grosse chooses a melodramatic approach to the narrative material.

NINA GROSSE - Das Wochenende/The Weekend
Universal Films
Drama – Germany, 2012 - 98 min. - PAL
Language: German Dolby Digital 5.1
Subtitles: englishDutch
William LIÉNARD
10/12/2016
---
Na een gevangenisstraf van 18 jaar wordt Jens Kessler op een keer naar huis gestuurd. Hij was destijds lid van de RAF, de Rote Armee Fraktion, een linkse terreurbeweging die in de jaren 70 in Duitsland actief was. Zelf was hij betrokken bij overvallen op banken en aanslagen op politieke boegbeelden en op zgn. kapitalisten. Jens' zus Tina haalt hem af aan de gevangenispoort en brengt hem naar haar buitenhuis in Zetlow (Brandenburg), waar ze een klein feestje organiseert met oude bekenden: z'n voormalige medestander en wapenbroeder Henner Borchard, ondertussen schrijver en bekend door z'n autobiografische roman over zijn tijd in de RAF, en z'n ex-vrouw Inga - ondertussen getrouwd met Ulrich Lansky, de eigenaar van een confiserieketen - en moeder van een 16-jarige dochter (Doro), en van een zoon uit haar huwelijk met Jens (Gregor). Maar de kinderen zijn niet uitgenodigd, want vooral Gregor heeft het er moeilijk mee dat zijn vader nooit contact met hem heeft gezocht en nu hij zelf vader is, kan hij voor die houding geen begrip opbrengen. Maar Doro – jong, aantrekkelijk en nieuwsgierig – wil die voormalige terrorist wel eens in levende lijve ontmoeten en dus neemt ze de trein naar Zetlow en brengt ze na aankomst haar oudere broer op de hoogte van de vrijlating van z'n vader…
In het Brandenburgse landhuis is er ondertussen weinig sprake van een euforische sfeer, want het feestvarken is niet in feeststemming. Hij zat destijds op een onderduikadres in Hannover en alleen Tina, Inga en Henner waren daarvan op de hoogte. Niet lang na hun vertrek – Tina en Inga brachten hem regelmatig verse levensmiddelen - werd Jens schuilplaats aan de politie verraden. Hij wil graag weten door wie en hij is niet zinnens om de verrader vrije aftocht te bieden, want in een in z'n oude platenspeler verstopt pistool heeft hij alvast een paar kogels geschoven. Ondertussen is het vooral Inga's echtgenoot Ulrich – de bakkerijmagnaat – die Jens de oren wast en hem vraagt wat die zgn. links revolutie op had moeten leveren en of het doodschieten van gewone burgers dat doel zo veel dichterbij heeft gebracht? Maar Jens op andere gedachten brengen blijkt onmogelijk, want terwijl de wereld ondertussen heel erg is veranderd en z'n oude kompanen het jasje van de bourgeoisie hebben aangetrokken, is Jens tijdens z'n lange isolement in de gevangenis bij z'n vertrouwde gedachtegoed gebleven…
Das Wochenende is de verfilming van het gelijknamige toneelstuk van de Duitse auteur Bernard Schlink uit 2008. U kent hem beslist beter als de auteur van de roman Der Vorlezer (1995), in 2008 verfilmd als The Reader door regisseur Stephen Daldry, met Kate Winslet (Oscar voor beste actrice) en Ralph Fiennes in de hoofdrol, met Bruno Ganz in een interessante bijrol. Regisseur Nina Grosse schreef zelf het scenario en voor wie het boek heeft gelezen zal het meteen duidelijk zijn dat zij flink heeft geschoffeld in de toneeltekst van Schlink, want ze snoeit niet alleen flink in het aantal personages, ook de dialogen zijn drastisch uitgedund en bovendien voert zij het personage Inga op, de ex-vrouw van Jens Kessler, die in het toneelstuk al jaren geleden zelfmoord heeft gepleegd, en die de spil wordt van een romantische driehoeksverhouding tussen haar voormalige en huidige echtgenoot. Die ingreep heeft consequenties voor het verhaal, want terwijl in het toneelstuk wordt nagegaan welke blijvende invloed het RAF-activisme heeft gehad op de Duitse samenleving, waarom Jens Kessler bij z'n idealen is gebleven en hoe z'n voormalige medestanders er afstand van hebben genomen, focust Nina Grosse voornamelijk op het wederzijdse wantrouwen en de sluimerende, want nooit helemaal uitgedoofde toegenegenheid tussen Inga en Jens, de frustraties van z'n zoon Gregor en de nervositeit van Inga's echtgenoot Ulrich, die z'n huwelijk bedreigd ziet, terwijl het verraad van destijds een zinvolle dialoog en een eventuele reparatie van het woekerende mistrouwen blokkeert.
Voor wie zich in de materie heeft verdiept, biedt Das Wochenende geen nieuwe blik op het RAF-terrorisme. De tekst van Bernard Schlink werd destijds al lauw ontvangen (verrassend conventioneel met clichéachtige beschrijvingen, oordeelde de Frankfurter Rundschau; stijve dialogen en simplistische karaktertekeningen, schreef de Frankfurter Allgemeine Zeitung) en Nina Grosse slaagt er op haar beurt niet echt in om dieper door te dringen tot de historische betekenis van het RAF-fenomeen en de discussie te stofferen met nieuwe inzichten. Zij kiest voor een melodramatische aanpak waarbij liefde en seks de wonden moeten helen en de vader-zoondiscussie strandt op het onbegrip tussen de generaties, tussen een vader die z'n fouten niet kan toegeven en een betweterige zoon die de fouten van z'n pa als excuus gebruikt voor alles wat in z'n eigen leven fout is gelopen. Tot een politieke uiteenzetting komt het niet, waardoor Das Wochenende uiteindelijk niets toevoegt aan wat eerder in Baader (2002), Der Baader Meinhof Komplex (2008) of Wer Wenn Nicht Wir (2011) is verteld.
Dat betekent niet dat Das Wochenende een slechte film is. Nina Grosse bouwt voldoende spanningsbogen en wie niet direct geïnteresseerd is in de historische feiten en achtergrond, ziet een film met voldoende intriges en raadsels om geboeid te blijven kijken. Bovendien kan de regisseur steunen op een keur van voortreffelijke acteurs en actrices die de sterren van de hemel spelen.
Over RAF-terroristen die na hun straftijd terugkeren naar het gewone leven is niet eerder een bioscoopfilm gemaakt. De hooggespannen verwachtingen worden evenwel niet ingelost, want Nina Grosse kiest voor een melodramatische benadering van de verhaalstof. Dat levert wel een bekijkbare film op voor wie niet bekend is met de materie.

NINA GROSSE - Das Wochenende/The Weekend
Just Entertainment
Drama – Duitsland, 2012 - 98 min. - PAL
Taal: Duits Dolby Digital 5.1
Ondertitels: Nederlands
William LIÉNARD
10/12/2016
---