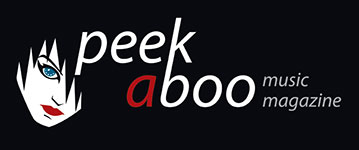 like this article review
---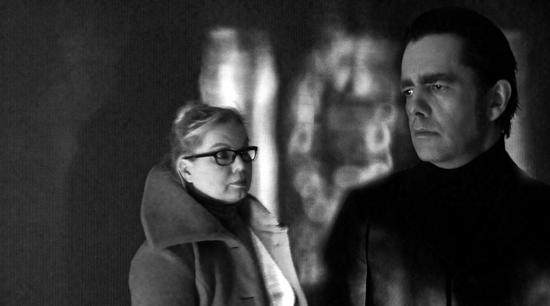 NO MORE
Ten Albums That Changed Our Life
Article
13/09/2015, Didier BECU
---
Of course you know No More, and I'm sure that Tina and Andy will be fed up with the reference to THAT song (which is also the name of a band formed by Johan Van Roy). But life goes on, and so does art. The band have a new album out, Silence & Revolt, and that is a good time to ask them which albums changed their lives…because yes, this is the list from Tina and Andy.

01. VELVET UNDERGROUND & NICO –ST (1967)
We had a party at Tina's birthday and Christian Darc (the future drummer of No More) brought it along. The album's first song Sunday Morning is of such beauty and it immediately hit us. This album is a longtime companion.
02. DAVID BOWIE -Heroes (1977)
This album perfectly reflects the atmosphere and feeling between '76 and the early 80s in western Germany. Bowie, inspired by Kraftwerk, NEU! and Tangerine Dream, formulated these ideas of alienation, despair and beauty that became later the Zeitgeist. This album is still a main influence for everything we do.
03. BRIAN ENO –Here Come The Warm Jets (1974)
Eno's debut solo album is another blueprint for the New Wave (called Post-Punk today). A mixture of Glam (Punk is a kind of Glam-Of/In-The Gutter), simplistic artrock and a lot of D.I.Y. attitude (I can't play "properly" but that's fine 'cause I don't care). Plus a great cover artwork.
04. ROXY MUSIC – Roxy Music (1972)
We could have chosen any of the first three albums of Roxy Music, but the debut sets the tone. This ecclectical mixture of styles, both musically and visually, taught us that you don't have to stay within the limits of a genre and that it is possible (or even necessary) to mix pop with "avant-garde". We saw them live for the first time in 1979 with Wire as support, what a package!
05. ULTRAVOX -HA! HA! HA! (1977)
Again we could have chosen any of the first 3 albums. For us Ultravox with John Foxx are the "real" Ultravox ("Vienna" is nice, but...). A combination of guitar and synthesizers with a punkish attitude, influences of Bowie and German Kraut- & Electronic bands, melancholic, futuristic and wild. "Fear In The Western World" - this Cold War feeling, 1984 was not far ahead. Another blueprint.
06.SIOUXSIE & THE BANSHES- The Scream (1978)
We've been hardcore Siouxsie & The Banshees fans for a long, long time but we have to admit that the music doesn't get us anymore today. Except The Scream. The atmosphere of this album is so connected with the beginning of No More and it is still very present. The Scream is an album of pure intuition. Something you can do only once.
07. THE STROKES – Is this it? (2001)
The first thing we heard was a promo cassette before the album came out and it ended the (more or less) daft 90s for us and we were lucky to make a short TV-commercial for their first single for MTV. At first sight the band sounds as if they were from the late 70s New York, but listening closer you realize that there is so much more to it. Julian Casablancas has more great tunes in a song than others on a whole album.

08. JOHNNY CASH- Live At St. Quentin (1969)
This album was our first encounter with Johnny Cash. Country-Music was (and still is) a genre of dubious reputation, but Johnny Cash is an outstanding figure - his American Recordings are heartbreaking good and his version of NIN's Hurt is maybe the best cover version ever.
His performance and the reaction of the audience on this live recording is breathtaking. It shows that a good song is a good song and that connecting to the audience is essential to every artist.

09. ANGELO BANDALAMENTI – Twin Peaks OST (1990)
We don't know how the effect of the music would be when you haven't seen the series. We guess that the music is so strong and visual that it still would have that impact. This is not a sing-a-long album for sure. It's more like an autumn album, a dreamy mysterious tapestry of sound and slowly moving grooves. David Lynch's spooky, surreal and sometimes DaDa-like pictures find their congenial counterpart in the songs of Angelo Badalamenti.
10. RADIOHEAD -OK Computer (1997)
Every decade has good music to offer, even the late 80s and the 90s. We were not so sure about this album at first, because of its prog-rock references. But as it is a brave move to strip down things, it is a brave move to go just the opposite way. It's a unique sound that just follows the vision of the artists. And the result is a dense atmospherical picture of that time. It that aspect it is not that far away from the early Ultravox.
It seems a little bit backward-looking but it's inevitable that most of the records are from way back when. There is also a lot of good and important today, but the "life-changing" music usually comes to you during your "early days".
Didier BECU
13/09/2015
---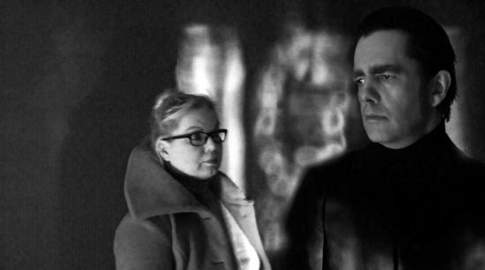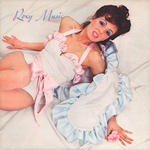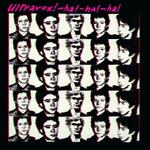 ---