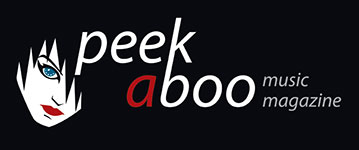 like this concert review
---
NO SLEEP BY THE MACHINE, IMPLANT, LESCURE 13, THE KLINIK, ARBEID ADELT! & GEISTFORM
BIM Fest, Trix, Antwerp, 20/12/2013
Concert
Cold EBM
•
Dark Electro
•
EBM
•
Minimal
•
New wave
•
Rhythmic Industrial
[90/100]

21/12/2013, Filip VAN MUYLEM
---
For me it was long time ago since I went to the BimFest, actually sincewhen the location was called Hof Ter Loo, so it felt like ahomecoming! It's a nice venue, an international crowd and really nice people behind the desks and bar!
No Sleep By The Machine was a big positive surprise. Machines, drums and a nice voice with dito energetic play. The crowd loved it! I loved the energy & the dense vibe. It was clear that these guys are popular as some were screaming the lyrics all along. There were no statues in sight during this opening gig and that says it all!
Implant was my first 'need to see' band and they confirmed! They played a lot of new stuff and I already knew that their latest album is great and now they just confirmed this! Songs like 'The City' & 'CCCP' are just great ones & already loved ones by the crowd! The outro could have been a bit more energetic instead of just walking off the stage, but ok. The lightshow was again almost impossible for photographers! But about the music: I can only say positive things!
Lescure 13 was another highlight! Always loved their mix of harsh music, nice drums and the mix of two great voices! I also loved the chemical vibe between both guys. When Stefan by accident dived off the stage Johan reacted well to it and jumped on him making them both fall on the floor! Nothing but love and friendship between these two nice guys! I hope this is the final resurrection and I hope to see them at big festivals! I also love the DAF cover! I'm proud and very happy that I saw them on stage! You guys really rock!
The Klinik is a living legend, I noticed this while waiting for them to get on stage as I heard a lot of English and German talking. It was really crowdy! The show was fuelled with their hits and all the songs were caught by the crowd who absolutely loved it and started pushing and dancing, pogo was in the house! I also noticed that they have older fans (people who saw them in the early years) as well as youngsters, seems like they have built a bridge between generations! 'Moving Hands' was off course the most loved songs and the Trix-venue exploded at that moment. The encore was also a smack in the face, wanting more, but that was the last shot! Great work guys!
Arbeid Adelt! is a Flemish band from the 80's with famous people on stage. Despite their age I still feel the energy and notice their craziness as their absurd and unbound ideas. Still fooling around, sharp as knives when speaking! Not only funny noises, little gimmicks, but for sure great lyrics and the great Marcel Vanthilt doing his show, nicely back upped by Luc Van Acker and his old friend (Jan Vanroelen: this old geezer looks a bit like the butler of Batman)! The foreign people didn't understand the Flemish part, so they did some mash up with Fad Gadget stuff and some other cool music from the '80s and that was already a first highlight! I loved songs like 'Ik sta scherp', 'Lekker Westers' and off course their biggest hit 'De dag dat het zonlicht niet meer scheen'. The encores were also simply great 'Mind your own business' (to please the foreign people) and what seems to be a lyrical improvisation 'Tetten'. An absolute crazy show with the Frank Tovey tribute in mind: I can say that they must have been musical soulmates!
I was too tired to pick up the industrial beats from Geistform, but I heard that the fans loved it! For the people who didn't have already enough there was even an after party!
A great festival! Up to the second day!!!!
http://www.peek-a-boo-magazine.be/en/reviews/mrdtc-6comm-brain-sektor-a-split-second-32crash-the-young-gods-monoloith-bim-fest-trix-antwerp-21-12-2013/
Promo interviews:
http://www.peek-a-boo-magazine.be/en/interviews/32crash-versus-implant/
http://www.peek-a-boo-magazine.be/en/interviews/lescure-13/
http://www.peek-a-boo-magazine.be/en/interviews/no-sleep-by-the-machine/
the review of a new pearl:
http://www.peek-a-boo-magazine.be/en/reviews/lescure-13-too-much-motherf-ckers/
Filip VAN MUYLEM
21/12/2013
---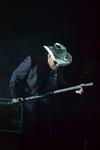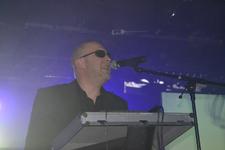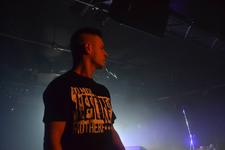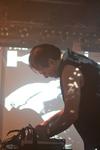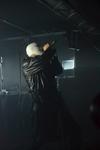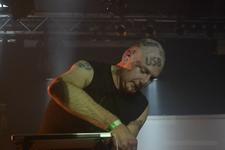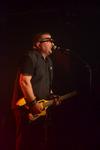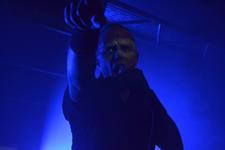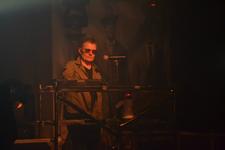 ---