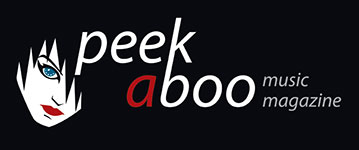 like this movie review
---
NOAH BAUMBACH
Frances Ha
Movie
Arthouse
[80/100]

A-Film
19/11/2013, Didier BECU
---
Noah Baumbach has always been compared to his citizen fellow Woody Allen. Movies like The Squid & the Whale, Margot At The Wedding or Greenberg are indeed about people who are dealing with small problems. Just like with Allen, you can definitely state that there are lots of conversations going on. Anyway, Baumbach never had any problem with this comparison. At contrary, his newest offering Frances Ha directly refers to Allen as the Ha stands for Hall in Annie Hall. It's not only storywise that you can see the Allen-link, but also cinematographic. Just like in Allen's Manhattan, Baumbach uses a black and white photography for his New York-tale. When the director takes his protagonist to the streets of Paris then it's not because that's important for the story, but only for his adoration to the nouvelle vague. So yes, some Paris-shootings are like a tribute to Jules Et Jim by Truffaut.
The movie looks excellent, but the minor point though is its script. Baumbach wrote the story himself along with his wife Greta Gerwig who takes the leading role from Frances as well, a dancer without a job. When she wanders through the streets of New York she's chasing dreams. The unemployed dancer lives in apartment with her best friend Sophie (Mickey Sumner), but when she's heading off to Japan with her boyfriend, Frances is left on the street. And yet, how miserable her future may seem like, Frances sees life through pink glasses, just like Amélie Poulain.
Baumbach is in the first place a visual artist. The scène in where Frances dances in the New York-streets on the tones by Modern Love by David Bowie are quite impressive. Same can be said about the Parisian shoots, even if you've seen that before in films by Godard. It's just a shame that the protagonists talk to much about nothing, something from which previous pictures by Baumbach suffered as well. Luckily enough there's the talent from Greta Gerwig to cure this pain.
Frances Ha is a tip for every movie buff who is interested in visual highlights. The movie is distributed in the Benelux by A-Film on both DVD and Blu-ray.
Didier BECU
19/11/2013
---
---