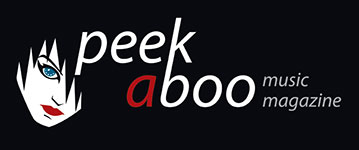 like this cd review
---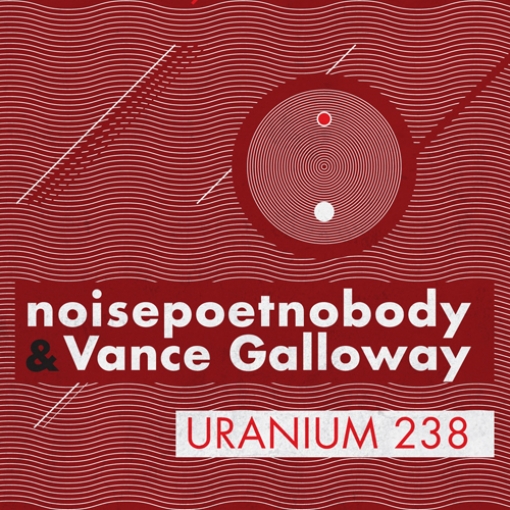 NOISEPOETNOBODY & VANCE GALLOWAY
Uranium 238
Music
•
CD
Experimental
•
Industrial
[82/100]

Lens Records
12/06/2011, Ward DE PRINS
---
An experimental album titled "Uranium 238" of a (for me) unknown duo. The accompanying press text does not make me much wiser, except for the fact that Vance Galloway has mastered CDs for other projects of Noise Poet Nobody long before both decided to work together. This U238 is their second full length, experimental album.
Not a good idea to give an album with this title to a person that used to be chemical engineer in a previous life. Why Uranium 238? It is the natural form of uranium, the form that is not really significantly risky. Perhaps because of its dual use, both for the production of nuclear plutonium 239 and for its use as anti-nuclear radiation shield?
But anyway, my mind runs wild again and yet I haven't heard a note.
"The First Fascination" swells slowly and creates a slowly fluctuating electronic soundscape. Against this background, high tones squeak, crunch and tremble in an intriguing way.
"It Leads Into The Deep Core Mountain" shows the same tones, battling with grumbling and shuffling metal anti-tones as well as some chord strumming - a strange atmosphere imposes itself. The earth is wrapped in a red glow and I get blankly through a desolate landscape where beetles, mutated by radiation, are chirping and crawling around nervously.
In the distance I see a dead town, cars criss-cross the road. I see a man's head lying blankly at the wheel of his car, a monotonous horn sound forms the backdrop for "Measuring The Stones Of Light With Primitive Wooden Tools". In the red glow mutated human androids try to knock loose or try to unscrew various metal parts of the cars. Imperturbable they produce, but very quiet with no regularity in the strumming, scraping, and screwed.
Suddenly life-sized ants appear. A strange radiation escapes from their feelers and creates an electronic wail. The metal of the cars becomes hot. With their huge jaws, they meticulously cut it into pieces. I hardly dare look, in fear of being detected, but the crunch of metal between their teeth and their intense dreamy electronic sounds from their antennae are building up a sensational soundscape.
I flee a building and move through the rickety stairs to the roof on the thirteenth floor. I lie blankly staring at the ants on the street. They are still struggling, as the sun slowly sinks on the horizon. The red glow is now more purple when suddenly a rumour increases. I see an invasion of thousands of mutated cockroaches. Ruthless they roam everywhere, tooth grinding. Suddenly I see on the other side of the street, at the same level, someone who amazingly looks a lot like Christian Wolz. Like this German voice artist, this gentleman also performs his high shrill voice experiments, but here crossed by creaking doors and the combined metallic sound of the ants and cockroaches. It presents a beautiful soundscape. The previous anxious feeling is completely gone and the beauty of the sounds fills my heart.
Noise Poet Nobody and Vance Galloway combine analog and digital in a sublime way, in which the less is more principle is applied properly. Every sound, every tone adds to the feelings that this work evokes.
A great album for people who do not shun an(y) experiment!
Ward DE PRINS
12/06/2011
---
Een experimenteel plaatje van een voor mij ongekende duo met de titel 'Uranium 238'. De begeleidende perstekst maakt me niet veel wijzer, behalve dan het feit dat Vance Galloway reeds lange tijd cd's masterde voor andere projecten van noisepoetnobody alvorens beide samen besloten te werken. Deze U238 is hun tweede full length experimenteel album.
Niet goed om een dergelijk album te geven aan een persoon die in een vorig leven chemisch ingenieur was. Waarom Uranium 238? Het is immers de natuurlijke vorm van uranium, de vorm die niet echt wezenlijk gevaar inhoudt. Misschien omwille van diens dubbel gebruik, zowel voor de aanmaak van het nucleaire plutonium 239 alsook voor het gebruik als antinucleair stralingsschild?
Maar soit, mijn geest slaat weer op hol en ik heb nog geen noot gehoord.
"The First Fascination" zwelt langzaam aan en creëert een traag fluctuerend elektronisch muzieklandschap. Tegen deze achtergrond piepen en knarsen hoge tonen op intrigerende wijze.
"It Leads Deep Into The Mountain Core" laat diezelfde tonen een gevecht aangaan met knarsende en schuifelende metaaltonen alsook snaargetokkel – een bevreemdende sfeer dringt zich op. De aarde wordt in een rode gloed gehuld en ik stap wezenloos door een desolaat landschap waar door bestraling gemuteerde kevers tsjirpen en nerveus rondkruipen.
In de verte ligt een doods dorpje, wagens kriskras op de weg. Ik zie een mans hoofd wezenloos liggen op het stuur van zijn auto, een monotoon claxon geluid vormt de achtergrond voor "Measuring The Stones Of Light With Primitive Wooden Tools". In die rode gloed trachten gemuteerde, haast metalleske mensen diverse onderdelen van de auto's los te kloppen, los te schroeven. Onverstoorbaar doen ze voort, uiterst rustig doch met geen enkele regelmaat in het getokkel, gekras, en geschroef.
Plot verschijnen er echter levensgrote mieren, een vreemdsoortige straling ontsnapt uit hun voelsprieten en creëert een elektronisch gehuil. Het metaal van de auto's wordt heet. Met hun enorme kaken knippen ze het minutieus in stukjes. Ik durf haast niet kijken, uit angst opgemerkt te worden, maar het geknars van hun tanden op het metaal en hun intense zweverige elektronische klanken uit hun voelsprieten vormen een sensationeel klanklandschap.
Ik vlucht een gebouw in en begeef me via de gammele trap naar het dak op de dertiende verdieping. Ik lig wezenloos te staren naar de mieren die op de straat nog steeds bezig zijn, terwijl de zon langzaamaan wegzakt aan de horizon. De rode gloed is eerder paars geworden als er plots een enorme bedrijvigheid ontstaat. Ik zie een invasie van duizenden gemuteerde kakkerlakken. Niets ontziend scharrelen ze overal rond, tandenknarsend.
En plots zie ik aan de overzijde van de straat, op gelijke hoogte, iemand die verbazingwekkend veel op Christian Wolz lijkt. Net zoals deze Duitse stemartiest oefent dit heerschap zijn hoge schrille stemexperimenten, doch hier doorkruist door knarsende deuren en het gecombineerde metallieke geluid van de mieren en kakkerlakken. Het geheel vormt één mooi klanklandschap. De dreiging trekt helemaal weg en de mooiheid van de klanken vult mijn hart.
Noisepoetnobody en Vance Galloway combineren analoog en digitaal op sublieme wijze, waarbij het less is more principe op correcte manier wordt toegepast. Elk geluid, elke klank draagt bij aan de sfeer die dit werk oproept.
Een schitterend album voor personen die enig experiment niet schuwen!
Ward DE PRINS
12/06/2011
---