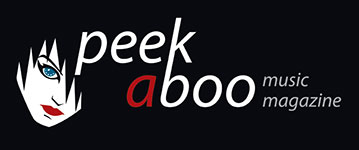 like this digital review
---
NON-HUMAN PERSONS
Original Fascination #2
Music
•
Digital
Ambient
•
Electro
•
Trance/Rave
[94/100]

k-dreams records
10/12/2014, Pascal VERLOOVE
---
Non-Human Persons promised that, after their first album No Fear, they would regularly release new songs on their Soundcloud & Bancamp pages. After a first single Mirrors, released a couple of weeks ago, and rather in line with their excellent debut album, here is their latest double single Perigee-Syzygy/Theia Mania on which Lee and Mito let us discover of a different facet of their electronic world, a much more introspective one. Although they still invite us to dance, the waltz is this time much slower, but still extremely captivating!
Perigee-Syzygy is not a monster out of the depths of the oceans, on the contrary, it represents the moment when the moon is full and closer to earth when it appears as a "super moon". For sure, the full moon impacts our behaviors and Perigee-Syzygy will definitely get us into trance. And if the moon does not succeed, the music will. This is a slow hypnotic voyage inside our minds, a lonely dance when the night is nearly over and the time has come to chill down after a night of no sleep. The tempo is as slow as a heartbeat and invites you to dance alone, praising the moon. Musically, this is not too far from what Biosphere was offering when he started (before moving to ambient), and although the song is five minutes long, it feels short because when you dive into this, the time gets another dimension!
Theia Mania is, according to Plato, a state of divine madness, being beside yourself, further to a God intervention … does that sound less scary than the full moon? Not precisely and that might actually be the next state of trance. This second track is much more repetitive and slower, so there is no dance left, just the contemplation. As if you had been dancing all night in Ibiza, it would be time now to stand on the beach, looking at the pinky orange lights of the new dawn rising on the horizon: for six minutes, appearing so short, and in between the reverbs and the echoes, the voice repeats ad libitum "Give - I need - Theia Mania", showing us that Non-Human Persons' new explorations are much more fascinating than ever!
https://soundcloud.com/non-humanpersons/sets/original-fascination-2
Pascal VERLOOVE
10/12/2014
---