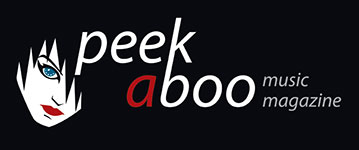 like this cd review
---
NORDMANN
Alarm!
Music
•
CD
Ambient
•
Avant-garde
•
Jazz
•
Rock
[75/100]

ConSouling Sounds
22/03/2015, William LIÉNARD
---
The Flemish band Nordmann (Ghent) finished in second place in last year's Humo's Rock Rally. After a 10" with three compositions (2014), ConSouling Sounds releases their first full album. It is called Alarm!, and it contains seven instrumental compositions. In terms of genre, Nordmann can be situated in the twilight zone between rock and avant-garde jazz, and the atmosphere of the album meanders between busy and impetuous on the one hand, and laid back and relaxed on the other. The result is a kind of ambient jazz rock, that (mostly) lacks the roughness of both genres, but which is nevertheless sufficiently angular and interesting to hold the attention.

Title song Alarm! begins with a dark guitar and the beat of a military band, over which the drawn-out sound of a saxophone is spread. Guitar and copper start a long and horny dialogue, but finally the saxophone has the last word and in a generous way, it gives its opponent the lead in what follows: a long guitar solo against a background of unbridled drumming, a shuffling drum solo and a dark guitar towards the end.
Pfut passes with saxophone echoes in the background, followed by a barrage of beautiful guitar sounds, rhythmic and repetitive, with a shuffling saxophone on top. In El Niño the tempo goes down, and the atmospheric guitar sound is built on a simple and constantly repeated saxophone riddle, a bit like David Gilmore on low speed, with a pinch of Animals to season the exotic atmosphere. Cross-over, yes, but stunning.
Ohm gets hectic drums and a funky guitar sound, and then a dreamy saxophone solo with minimal percussion. In Paling, the saxophone creates a wonderful oriental atmosphere: dreamy and yet a bit angular as a consequence of
creaking strings at the end. Jumango, with a tight and stiff drum schedule, atmospheric guitars in the intro and a whimpering saxophone in the middle, puts mainly on atmosphere, and then evolves into a fast-paced and rocky film score. Lights is a good sounding, quiet and harmless ballad, while Night Work echoes the chaos of a big city; a soothing saxophone simulates the melancholy of a lonely walker, and a warm-hearted guitar paints the hardly wrinkled water along the riverbank.
William LIÉNARD
22/03/2015
---
De Gentse formatie Nordmann werd vorig jaar tweede in Humo's Rock Rally. Na een 10" met drie composities, (2014), brengt ConSouling Sounds nu hun eerste album op de markt. Het heet Alarm! en het bevat 7 instrumentale composities. Qua genre grasduint Nordmann in de schemerzone tussen rock en avant-garde jazz, en de sfeer meandert tussen druk en onstuimig enerzijds, en relaxt en ongedwongen anderzijds. Het resultaat is een soort ambiente jazzrock die (meestal) de ruwheid ontbeert van beide genres, maar die toch voldoende kantig en interessant is om de aandacht vast te houden.
Titelnummer Alarm! begint met een donkere gitaar en het drumritme van een militaire band, waarover de uitgerekte klanken van een saxofoon worden uitgespreid. Gitaar en koper gaan met elkaar op de vuist in een lange en hitsige dialoog, maar het is de saxofoon die halfweg het laatste woord krijgt en uit groothartigheid de tegenstrever het voortouw geeft in wat volgt: een lange gitaarsolo tegen een achtergrond van tomeloos drumwerk, een schuifelende drumsolo en tot slot een donkere gitaar richting exit.
Pfut passeert in ganzenpas met saxofoonecho's op de achtergrond, gevolgd door een spervuur van fraai gitaargeluid, ritmisch en repetitief, met een rustig sloffende saxofoon bovenop. In El Niño gaat het tempo omlaag en wordt het atmosferisch gitaargeluid opgebouwd op een eenvoudige en voortdurend herhaalde saxofoonriddle, een beetje als een David Gilmore op laag toerental met een snuifje Animals om de exotische atmosfeer te kruiden. Cross-over, jawel, maar bloedmooi.
Ohm krijgt jachtige drums en funky gitaargeluid en evolueert vervolgens tot een dromerige saxofoonsolo met minimale percussie, waarbij zich voor even een opdringerige gitaar aansluit, en in Paling creëert de saxofoon een prachtig oosterse sfeer, waaraan de gitaar een warme boventoon toevoegt: mijmerig en toch een beetje hoekig door toevoeging van krakend snaarwerk op het einde. Jumango, met een strak en houterig drumschema, atmosferische gitaren in het begin, een iets ruimere orchestratie tussendoor en een jankende saxofoon in het middenstuk, zet vooral in op sfeer en evolueert vervolgens tot een jachtige en rockerige filmscore. Lights is een goed klinkende, rustige en ongevaarlijke ballade, terwijl in Nightwork de chaos van een grootstad weerklinkt; een rustgevende saxofoon verklankt de weemoed van een eenzame wandelaar, en een warmhartige gitaar schildert het nauwelijks gerimpelde water langs de rivieroever.
William LIÉNARD
22/03/2015
---