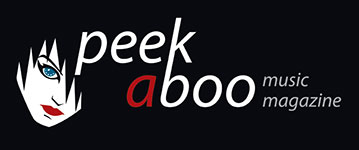 like this cd review
---
NOU ENLE
Seasons
Music
•
CD
Folk
•
Indie Rock
•
Jazz
[85/100]

Self-released
15/09/2015, William LIÉNARD
---
In the past three years, the South London quintet Nou Enle has acquired fame with live gigs at local festivals and in the pubs and music venues of the English capital. Since May 2015, their debut album Seasons is available. The CD contains 13 songs between indie rock, folk, folk, pop, jazz, Americana, melancholy and playful gaiety.

Nou Enle uses standard instruments such as guitar, double bass and cajon, but it is mainly violinist Christina Campbell who gives the material its typical sound. Sometimes she sounds exciting, then thoughtful or melancholic, and her violin sound also serves as a counterpoint to the vocals of Stephanie Boyle, who adds a warm and sometimes velvety sound to the tracks. Such an approach is pointing in the direction of folk, but on this album there is clearly more to it, because the gently heaving title track Seasons, with acoustic guitar, musing and later heartbreaking violin sound and peaceful percussion, clearly has a jazzy feel with beautiful vocals of Stephanie Boyle. We Both know is an attractive indie rock composition with nice vocals and seductive harmonies in the chorus, and again the violin puts beautiful accents.

The violin takes the lead in Casual Affair. Guitar and cajon build a quiet melody, over which Stephanie Boyle carefully spreads the vocals: an up-tempo folk pop song about an unhappy love. Of the same type is All There is, a track that sounds a lot more cheerful and atmospheric. Is that all there is ?, the choir sings with a nod to Peggy Lee, and Stephanie Boyle can only answer with despair. You and I are one of a kind, she adds in pure Karen Carpenter-style. Very nice. Lost in a Moment is also about an uncertain love affair, with gorgeous velvet and dual vocals and a chorus in the background. We can't avoid it: this is the melody that Karen Carpenter has never sung.

Cold Dark Sea starts with a moody bass, followed by a humming violin and up-tempo vocals, which sometimes get a jazzy feel in combination with the sound of the bobbing double bass: the perfect melody for a sunny terrace in Paris's Latin Quarter. In Blind Me Across the violin paints the colorful canvas for a ballad full of melancholy and heartache. Stephanie Boyle gets vocal assistance in the touching melody, but it is again Christina Campbell's violin that makes the little drama palpable. What's the Big Idea follows almost seamlessly at the same pace. Stephanie Boyle sounds subdued, assisted by a quiet guitar and unobtrusive percussion. It's a nice and tidy pop ballad that would not look out of place on an album of Rumer. All About Excuses is a melancholic and wistful ballad, again with beautiful vocals and harmonies, bell-like guitar accents and a quiet humming violin as not to harm the tender atmosphere. Definitely a favorite. Stunning.

Make it Real gets a fast pace, beautiful accents of the cajon, and unfolds into an unplugged rock and roll track without electrical force, with a 50's choir in the background and bright vocals, while Shadows on the Road grows into a thoroughbred mid-tempo rock song, with the sound of electric guitars and emphatic percussion. So Modern is a true folk ballad, with handclapping, a nervous violin sound and notable participation of cajon and percussion: a melody for a quick round dance at extinguishing campfires. Special, but fun. Not so modern, but tasty contagious. Romeo gets a Spanish guitar and takes us to the warm beaches of Mexico. Think of tequila and sombreros, tertulias and black beauties with upswept hair and silver earrings, balmy nights and cool drinks. But what if the phone is not answered? Romeo ??!

Alt-folk band Nou Enle made an album and it sounds wonderful, calm and convincing. The material is versatile, beautifully composed and performed. Who invites them to this side of the Channel?
Tracklisting:
1. We Both Know
2. Casual Affair
3. Seasons
4. Cold Dark Sea
5. All There is
6. Blind Across Me
7. What's the Big Idea
8. Make it Real
9. Lost in a Moment
0. Shadows on the Road
1. So Modern
2. Romeo
3. All About Excuses

www.nouenle.com
www.youtube.com/nouenle
William LIÉNARD
15/09/2015
---
De Zuid-Londense vijfmanformatie Nou Enle heeft in de voorbije drie jaar een stevige naam opgebouwd met live gigs op lokale festivals en in de pubs en de muziekcentra van de Engelse hoofdstad. Sinds eind mei 2015 ligt het debuutalbum Seasons in de winkels. De cd bevat 13 songs die meanderen tussen indie rock, folk, folk pop, jazz, americana, melancholie en speelse vrolijkheid.
Nou Enle maakt gebruik van gewone instrumenten zoals gitaar, dubbele bas en cajon, maar het is vooral de viool van Christina Campbell die het materiaal z'n typische klank geeft. Soms klinkt ze opwindend, dan weer bedachtzaam of melancholisch en haar viool fungeert bovendien als tegenstem voor de vocalen van Stephanie Boyle, die de composities van een warm, soms wat fluweelachtig geluid voorziet. Een dergelijke aanpak wijst in de richting van folk, maar op dit album is er wel duidelijk meer aan de hand, want de zacht deinende titeltrack Seasons, met akoestische gitaar, mijmerend en later hartverscheurend vioolgeluid en rustige percussie, heeft duidelijk een jazzy feel met prachtige vocalen van Stephanie Boyle. We Both Know is een aantrekkelijke indierocktrack met mooie vocalen en verleidelijke harmonieën in het refrein, en opnieuw legt de viool prachtige accenten over akoestische gitaar en percussie.
In Casual Affair neemt de viool het voortrouw en bouwen gitaar en cajon een rustige melodie waarover Stephanie Boyle de vocalen voorzicht uitspreidt: een up-tempo folkpopsong over een ongelukkige liefde. Van hetzelfde soort is All There is, dat qua sfeer een stuk opgewekter klinkt. Is that all there is?, zingt het koortje met een knipoog naar Peggy Lee, waarop Stephanie Boyle alleen maar met vertwijfeling kan antwoorden. You and I are one of a kind, probeert ze nog even in pure Karen Carpenter-stijl. Heel erg mooi. En ook Lost in a Moment gaat over een tuitelige liefdesaffaire, met prachtige fluwelen en dubbele vocalen en een koortje op de achtergrond. We kunnen er niet omheen: dit is de melodie die Karen Carpenter nooit heeft gezongen.

Cold Dark Sea begint met een humeurige bas, gevolgd door een neuriënde viool en up-tempo vocalen die soms een jazzy feel krijgen in combinatie met het dobberende geluid van de dubbele bas: de perfecte melodie voor een zonnig terrasje in het Parijse Quartier Latin. In Blind Across Me schildert de viool het kleurige canvas voor een ballade vol melancholie en hartzeer. Stephanie Boyle krijgt vocale hulp in de aandoenlijk melodie, maar het is vooral de viool van Christina Campbell die het kleine drama voelbaar maakt. What's the Big Idea sluit bijna naadloos aan in hetzelfde tempo. Stephanie Boyle klinkt ingetogener en krijgt assistentie van rustige gitaren en onopvallende percussie. Een mooie en opgeruimde popballade die niet zou misstaan op een album van Rumer. En ook All About Excuses is een melancholische en weemoedige ballade, opnieuw met prachtige vocalen en harmonieën, belachtige gitaaraccenten en een rustig neuriënde viool om de prille sfeer niet te schaden. Zeker een favoriet, want bloedmooi.

Make it Real krijgt een snel tempo, prachtige cajon-accenten en ontspint zich tot een unplugged rock'n roll-track zonder elektrisch geweld, met een jarenvijftigkoortje op de achtergrond en felle vocalen, terwijl Shadows on the Road net wél elektrisch geweld introduceert en uitgroeit tot een volbloed mid-tempo rocksong, met nadrukkelijke percussie en flink wat gitaren. So Modern zou je met een beetje goede wil een echte folkballade kunnen noemen, met handgeklap, nerveus vioolgeluid en de opvallende deelname van cajon en percussie: een melodie voor een snelle rondedans bij dovende kampvuren. Apart, maar wel leuk. Helemaal niet modern dus, maar lekker aanstekelijk. Romeo ten slotte krijgt een Spaanse gitaar en voert ons naar de warme stranden van Mexico. Denk aan tequila en sombrero's, aan tertulia's en zwarte schonen met opgestoken haar en zilveren oorhangers, zwoele nachten en koele drankjes. Maar wat als de telefoon niet wordt opgenomen? Romeo??!

Alt-folk band Nou Enle heeft een album gemaakt en het klinkt wondermooi, rustig en overtuigend. Het materiaal is veelzijdig, mooi gecomponeerd en prachtig uitgevoerd. Wie haalt ze naar deze kant van het Kanaal?
William LIÉNARD
15/09/2015
---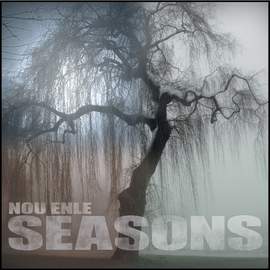 ---