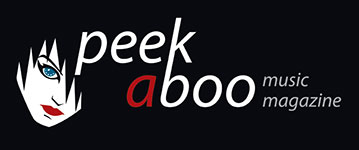 like this cd review
---
NOVEMBRE
Novembre
Music
•
CD
Alternative Rock
•
Hip Hop/Rap
[80/100]

Self-released
14/12/2015, Wim GUILLEMYN
---
Novembre is a duo from Limoges, so it is not the Italian death metal band with the same name that began as Catacomb.
Hip hop or rap is not my favorite genre, especially not if it is macho talk. Fortunately, there are bands that avoid the clichés of the genre. Novembre succeeds in that respect. In the first place because it opts for an original musical approach. Their rap is mixed with alternative guitars and dark synths, a combination that results in an interesting style. Their lyrics go deeper than those of many other hip hop bands. So it's not about money or bitches, but lyrics that mean something. If you see the cover or the band's photo, then you would rather think of Novembre as a darkwave, gothic or post-punk band.
In opener Mon Ami... D they combine moody strings with metal guitars. A Quand De L 'Eclipse floats on a grunge guitar with a moody piano in between. Rec. has a dark sinister atmosphere. A very nice song. The vocals/raps have a lot of effects on the voice. Sometimes they sound black metal, then it's post-hardcore, and it even goes in the direction of Portishead or Massive Attack.

A perfect album, then? As good as. Only two minor comments. Khadim is a short instrumental piece that is very Massive Attack-like, but I don't see the purpose of it. And in Haute Couture the rhythm is not perfectly in line with the vocals. But for the rest: a strong debut.
Wim GUILLEMYN
14/12/2015
---
Novembre is een duo uit Limoges, en is dus niet de gelijknamige Italiaanse deathmetalband die ooit begon onder de naam Catacomb.
Hiphop of rap is niet meteen mijn geliefde genre, zeker niet als dat machogewauwel is. Gelukkig zijn er bands die de clichés van het genre doorbreken. Ook Novembre slaagt daar in. In de eerste plaats omdat het voor een originele muzikale invalshoek kiest. Ze rappen op een bedje van alternatieve gitaren en donkere synths, een combinatie die resulteert in een interessante aanpak. Hun teksten zijn ook dieper dan die van de doorsnee hiphopgroep. Dus geen bling bling, machogedoe over de bitches, maar teksten die iets betekenen. Als je trouwens de hoes of de foto van de groep bekijkt, zou je eerder denken dat het om een darkwave-, gothic- of postpunkband gaat.
De aanpak van beide heren levert enkele fraaie tracks op, zoals opener Mon Ami…D, dat stemmige strijkers met metalgitaren combineert. A Quand De L' Eclipse drijft op een grungegitaar met een stemmige piano ertussen. Rec. heeft een donkere sinistere sfeer. Een heel mooie song. Hier en daar steekt men afwisseling in de zang/raps door effecten op de stem. Goed uitgebalanceerd op dat vlak! Soms klinken hun songs wat black metal, dan weer posthardcore en het gaat zelfs in de richting van Portishead of Massive Attack.
Alles geslaagd? Zo goed als. Alleen twee opmerkingen. Khadim is een kort instrumentaal stukje, erg Massive Attack-achtig, waarvan het nut me ontgaat. En op Haute Couture wringt het ritme wat met de zang. Voor de rest: een geslaagd debuutalbum.
Wim GUILLEMYN
14/12/2015
---