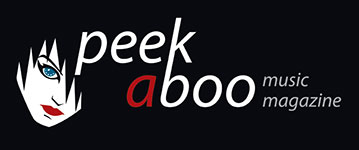 like this vinyl review
---
O VEUX
O Veux
Music
•
Vinyl
Cold Wave
•
Post Punk
[80/100]

Onderstroom Records
11/12/2016, Wim GUILLEMYN
---
O Veux was a post punk / cold wave band that existed in the 80s. Like their contemporaries Kebab, Cultural Decay or AA they were only known by a local and limited audience. They started a band from the philosophy that you shouldn't have the ability to play music to start a band. Interest, will and determination were adequate. The four unemployed teenagers bought quite cheap instruments and began to play. In 1982 they recorded their first 7 '' named Akinai. And now after 30 years O Veux makes its re-entry with two compilations (Through OnderStroom Records and Soft Spot). They also do a gig the 1st of October at Café Café in Hasselt.
The OnderStroom compilation contains unreleased tracks and live material from the period 1981-1982. Neatly divided into two LPs. After listening, I can already say that it is not about recovered leftovers. Here and there we find gems back as Measures of Exposure, Happy Years ... Sometimes we hear interesting turns. I think than of All Sent Away or Two Hearts Beat As One. Only one song appears, in a different version, on both compilations: Beneath Shallow Graves. On the studio version they sound something more sophisticated than on their live version where you can clearly hear their input and raw expression. All together good for 24 songs on this compilation.
The Soft Spot compilation gathered all of their studio recordings from the period 1982-1986, also on two LPs along with some unpublished work. The album contains some cold wave gems like A Face A Mask and Seconds. In addition, more post punk oriented work such as The Game and Beneath Shallow Graves. A Whip in the shack also contains some funk elements. Despite started playing without any musical knowledge they managed to integrate elements of post punk, funk and wave on their music. Seventeen songs long they show they still had something to offer and maybe could have had some more notoriety.
You can also order both releases together and you will get 4 lp's full of post punk and cold wave. Right out of the dark '80s projected with the time machine into the 21st century.
Wim GUILLEMYN
11/12/2016
---
O Veux is een postpunk-/coldwaveband uit de jaren 80. Net als de tijdsgenoten Kebab, Cultural Decay of AA was de band alleen bekend bij een beperkt publiek. De filosofie: je moet niets van muziek afweten om een band op te richten. Interesse, wil en doorzetting zijn voldoende. De vier werkloze tieners kochten heel goedkope instrumenten en in 1982 namen ze de eerste 7'' Akinai op. En nu, na 30 jaar, verschijnen er twee compilaties (Via OnderStroom en Softspot). De band treedt op 1 oktober op in Café Café te Hasselt.
De Onderstroom-compilatie bevat onuitgebrachte tracks en livemateriaal uit de periode 1981-1982, netjes verdeeld over twee lp's. Na beluistering kan ik alvast zeggen dat het niet over teruggevonden restjes gaat. Je hoort bijv. pareltjes zoals Measures of Exposure, Happy Years… Soms gaat het om interessante aanzetten. Ik denk dan aan All Sent Away of Two Hearts Beat As One. Slechts één song komt op beide compilaties terug (weliswaar in een verschillende versie): Beneath Shallow Graves. Op de studioversie klinkt de band iets geraffineerder dan op de liveversie, waarop je duidelijk de inzet en rauwe expressie hoort. Alles samen goed voor 24 tracks.
Op de Softspot-compilatie zijn alle studio-opnamen uit de periode 1982-1986 op 2 lp's verzameld, samen met nog wat onuitgegeven werk. De elpee bevat enkele coldwavepareltjes zoals A Face A Mask en Seconds. Daarnaast meer post- punkachtige tracks zoals The Game en Beneath Shallow Graves. A Whip in the Shack bevat wat funkelementen. Ondanks het feit dat O Veux zonder enige muzikale kennis begon, wist de band elementen uit postpunk, funk en wave in de muziek te integreren. Zeventien songs lang bewijst O Veux wat in de mars te hebben en dat had meer bekendheid op mogen leveren.
Je kan de beide releases samen bestellen en danben je de gelukkige bezitter van 4 lp's vol met post-punk en coldwave, uit de donkere jaren 80 via de teletijdmachine naar de 21ste eeuw.
Wim GUILLEMYN
11/12/2016
---
---