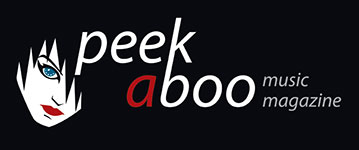 like this cd review
---
OBSZÖN GESCHOPF
The Vault Of Nightmares
Music
•
CD
EBM
•
Industrial
[70/100]

Cemetery Records
16/11/2015, Benny CALUWE
---
Obszön Geschöpf is the project of Remzi Kellici. The band was founded in 1996 in Boulogne-sur-Mer, France. Obszön Geschöpf is the incorrect German translation of "obscene creature". Obszönes Geschöpf would be correct. 15 years after the band's first demo Day Of Suffering, the box 15 Years Of Bloody Nightmares is released. This box consists of the aforementioned demo, a compilation CD from the previous 6 studio albums, a disc with remixes by international bands and their new and 7th album The Vault Of Nightmares.
Obszön Geschöpf describes its style as horror EBM industrial metal. The electronic part sounds nice and it has the dark atmosphere of the German electro bands of the 90s. There are many samples that often seem to come from horror movies. Most of the song titles could be used as titlse for scary movies, and also the album cover has a horror atmosphere.
On top of the electronic base, plenty of guitars are used and there it goes wrong. Some songs contain all the elements to become a fantastic EBM track, but they simply sound like mediocre industrial metal. The dominant, often trashy guitars push the atmospheric electro to the background. I sometimes miss the synergy between the guitars and the electro that I do hear in bands like KMFDM or Fear Factory. In tracks such as Doctor Gloomy and Rue Morgue Creature, the guitars are less prominent and rather intertwined with the electronics. Those tracks stand out, they're real quality.
Besides a remix of 2 Headlights Apear On The Road To The Carnival by Mob Research, this album also contains an Animotion cover:Obsession, but I prefer the versions by Kirlian Camera and Dive.
Although Obszön Geschöpf has a certain charm, I am not completely convinced. Maybe a more balanced sound and a more polished production could be a solution.
Benny CALUWE
16/11/2015
---
Obszön Geschöpf is het project van Remzi Kellici. De band werd in 1996 opgericht in het Franse Boulogne-sur-Mer. Obszön Geschöpf is een niet-correcte Duitse vertaling van "obsceen schepsel", Obszönes Geschöpf zou correct zijn.

15 jaar na de eerste demo Day Of Suffering verscheen onlangs de box 15 Years Of Bloody Nightmares, die de eerder vernoemde demo, een compilatie-cd, een remix-cd door internationale bands, alsook hun zevende album The Vault Of Nightmares bevat.

Naar eigen zeggen speelt Obszön Geschöpf horror-EBM-industrial-metal. Het elektronische gedeelte klinkt aardig en ademt bij momenten de donkere sfeer uit van de Duitse electrobands uit de jaren 90. De samples lijken veelal uit horrorfilms afkomstig. De meeste songtitels zouden ook kunnen doorgaan als titels van griezelfilms, en ook de cover van het album baadt in de horrorsfeer.

Bovenop de elektronische basis wordt ook rijkelijk met gitaren gestrooid en daar wringt het schoentje. Tracks die alles in huis hebben om een sterk EBM-nummer te worden, vervallen tot middelmatige industrial metal. De dominante, vaak trashy gitaren duwen de sfeervolle electro naar de achtergrond. Ik mis soms de synergie tussen de gitaren en de elektronica die ik bij KMFDM of Fear Factory wel aantref. In nummers als Doctor Gloomy en Rue Morgue Creature zijn de gitaren minder prominent aanwezig en eerder verweven met de elektronica. Deze nummers steken er dan ook bovenuit, echt sterk.

Naast een remix van 2 Headlights Apear On The Road To The Carnival door Mob Researsch kan je op dit album ook nog een Animotion cover terugvinden: Obsession, maar ik verkies toch de versie van Kirlian Camera en Dive.

Hoewel Obszön Geschöpf zeker zijn charmes heeft, kon het album mij niet volledig overtuigen. Een betere balans en een meer gepolijste productie kunnen daaraan verhelpen.
Benny CALUWE
16/11/2015
---