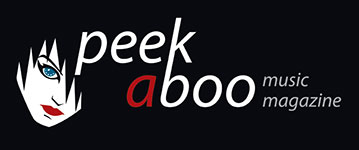 like this cd review
---
OLD HOUSE PLAYGROUND
The Great Escape (EP)
Music
•
CD
Alternative Rock
•
Blues
•
Folk
[80/100]

Horus Music
23/07/2015, William LIÉNARD
---
The three members of Old House Playground moved from Athens to London in 2009. After a first album, a change in personnel and a restyling of their musical approach and repertoire, their EP The Great Escape is released in order to extend the recent success in Manchester and London towards continental Europe. Originally, their material was rooted in traditional Greek folk music, meanwhile they call themselves influenced by artists such as Tom Waits, Django Reinhardt, Nick Cave and the Greeks Psarantonis and Marcos Vamvakaris, and their style has evolved towards Anglo-Saxon folk music in which the typical Greek stringed instruments are no more than a distant and exotic echo of their origins.
The material on The Great Escape sounds like a mix between blues and alt-rock, but Old School House can sound like The Men They Couldn't Hang as well, due to the wondrous voice of Tryfon Lasos, the use of acoustic guitars and drums, and the nice choir sound when the band members sing together. Polite Fiction begins with a hard blues guitar over which the band spreads flashy vocals and harmonies, supported by electric guitars and tight drumming. Swampy blues rock it is from the southern states of the US: raw, direct and very effective. Athens was never that far off.
Stardance follows at the same pace, again with a pushy blues guitar, distinctive vocals and strong harmonies, supported by electric guitars and heavy drumming, making this a real rock 'n roll track with a bold instrumental halfway, spherical and intrusive. In All Day Today the acoustic guitar and the Greek instruments take the melody on their behalf, over which Tryphon Lasos spreads beautiful vocals. The singing takes us to a campfire on the prairie, cowboys and horses, while the track is at the same time very well rooted in the English folk tradition. Without doubt an excellent song. Title track The Great Escape is a song in the style of Tom Waits and Nick Cave. The electric guitars take the lead, supported by a solid beat, but the vocals sound more emotional and more direct than in the previous compositions.
Lovers of blues rock, alt-rock and folk-rock have a new pet project.
Tracklisting:
1. Polite Fiction
2. Stardance
3. All Day Today
4. The Great Escape

http://www.oldhouseplayground.net/
https://soundcloud.com/oldhouseplayground
https://www.facebook.com/oldhouseplayground
William LIÉNARD
23/07/2015
---
De drie leden van Old House Playground verhuisden in 2009 van Athene naar Londen. Na een eerste album, een personeelswissel en een flinke restyling van hun muzikale bagage en repertoire, verschijnt hun ep The Great Escape waarmee ze na Manchester en Londen nu ook bij ons voet aan de grond proberen te krijgen. Oorspronkelijk bestond hun materiaal uit composities met wortels in de traditionele Griekse volksmuziek, ondertussen noemen ze zich beïnvloed door artiesten zoals Tom Waits, Django Reinhardt, Nick Cave en de Grieken Psarantonis en Marcos Vamvakaris, en is hun stijl opgeschoven in de richting van de Angelsaksische volksmuziek, waarbij de typisch Griekse snaarinstrumenten niet meer zijn dan een verre en exotische echo van hun afkomst.
Het materiaal op The Great Escape klinkt als een mengeling tussen blues en alt-rock, maar door het gebruik van akoestische gitaren en drums en de prachtige samenzang, zouden we Old House Playground in de buurt van The Men They Couldn't Hang kunnen situeren, waarbij de prachtige stem van Tryfon Lasos de band toch een heel eigen karakter geeft in de meer folky tracks. Polite Fiction begint met een schurende bluesgitaar waarover de band een flitsende zangpartij/samenzang uitspreidt, gesteund door elektrische gitaren en stevig drumwerk. Zompige bluesrock uit de zuidelijke staten van de VS: rauw, direct en zeer effectief. Athene was nooit zo ver af.
Stardance gaat op hetzelfde tempo door, opnieuw met een opdringerige bluesgitaar, opvallende vocalen en een stevige samenzang, gesteund door elektrische gitaren en heftig slagwerk, waardoor het rock 'n roll-gevoel overheerst met een vette instrumental halfweg, sferisch en opdringerig. In All Day Today nemen de akoestische gitaar en de Griekse instrumenten de melodie voor hun rekening, waarover Tryfon Lasos fraaie vocalen legt. De samenzang voert ons naar een kampvuur op de prairie, cowboys en paarden, terwijl de track tegelijk toch geworteld is in de Engels folktraditie. Zonder meer een uitstekende song. Titeltrack The Great Escape ten slotte sluit eerder aan bij de stijl van Tom Waits en Nick Cave. De elektrische gitaren nemen het voortouw, gesteund door een stevige beat, maar de zangpartij klinkt emotioneler en directer dan in de vorige composities.
Liefhebbers van bluesrock, alt-rock en folkrock hebben er een troetelkindje bij.
William LIÉNARD
23/07/2015
---
---