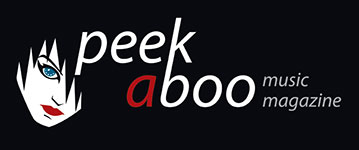 like this movie review
---
OLIVER STONE
Alexander
Movie
Biography
•
Historical
[60/100]

A-Film
26/03/2014, Didier BECU
---
There are already has been a lot written about Alexander from 2004. The movie got nominated for several Razzie's and ten years later you can't really say that you can hear positive sounds coming up about the epic that pictures Alexander The Great: the Macedonian who was born in 356 before Christ and who has conquered 90% of the then discovered world at the age of 30. The movie meant a turning point in Oliver Stone's career and that's not meant in a positive way as Alexander was such a big flop that from then on the director disappeared to the sideline of film world. In the meantime the storm is over and recently A-Film has released the epic on Blu-ray. Time to investigate if back then the critics weren't too hard on this.


There are definitely lots of pictures around that are worser than Alexander, just take a look at the programme of your local film theatre and you know enough! Having said that, no one can deny the fact that Stone made some terrible mistakes though. The biggest one is without any doubt the choice of Colin Farrell. He might be a celebrated star, but I still consider him as one of the most overrated actors ever and the Irishman is absolutely not capable of performing an icon like Alexander. And then there's of course the role of Angelina Jolie who plays his mother. This performance got criticised because in reality she was only one year older than her film son. Another criticism was the fact that Stone was focusing his film on the fact if Alexander was bisexual or not. Judging on his blonde hair and his horny looks towards his best friend Hephaestion (Jared Leto) makes you think he was indeed. To make it completely difficult for poor Alexander, Stone gave his protagonist an Oedipus-complex because his wife Roxane (Rosario Dawson) seems a look-a-like of his mother.


Less important for Stone are the battlefields, in fact you only see two of them: The Battle of Gaugamela and India. That's probably a missed change if you want to portray a man whose empire was spread from Rgypt to Little Asia, but on a pure cinematographic base you can't say that's a pity. I mean we already saw enough battles on the screen, so it's a relief that Stone concentrates on other elements. Apart from that, we surely won't go as far by saying Alexander is a lost masterpiece as we may never forget that it was Stone who stood behind the camera: the director who kicked the Americans in a Hollywoodesque way some mind with films like Platoon and JFK. If you forget all this (and of course the non-talent that Farrell is) then perhaps you can give the epic a second chance, even it will never be a masterpiece though.


Alexander used to be available on DVD on the Quality Film Collection from A-Film, but from now on you can also (re) discover (or reject) the movie on Blu-ray.
Didier BECU
26/03/2014
---
Over de in 2004 verschenen Alexander is al heel wat inkt gevloeid. De prent werd genomineerd voor talrijke Razzies en tien jaar later hoor je maar weinig positieve geluiden over het epos van Alexander De Grote: de in 356 voor Christus geboren Macedoniër die op zijn dertigste 90% van de toen ontdekte wereld veroverde. De film betekende sowieso een keerpunt in Oliver Stones carrière en dat is geenszins positief bedoeld, want de prent werd zo'n pijnlijke flop dat de gevierde cineast nadien verplicht was om aan de zijlijn van de filmwereld te staan. Ondertussen is de storm wat geluwd en heeft A-Film deze film op Blu-ray uitgebracht waardoor we ons de vraag kunnen stellen of de critici destijds niet te hard waren voor dit werk.


Er zijn zeker heel wat slechtere prenten gemaakt (een kijkje op de huidige programmering van Kinepolis spreekt voor zich), toch kun je er niet omheen dat Stone heel wat fouten heeft gemaakt. De grootste uitschuiver was en is de keuze van Colin Farrell. Deze Ier is wel een superster, desalniettemin blijft hij één van de meest overgewaardeerde acteurs aller tijden en is zeker niet in staat om een rol van zo'n legendarische strateeg te dragen. En dan is er nog Angelina Jolie die zijn moeder speelt, een rol die werd gehekeld omdat de actrice in werkelijkheid een jaartje ouder dan haar filmzoon is. Een ander punt waarmee heel wat kijkers problemen hadden was het feit dat Stone zich vooral concentreerde op het feit of Alexander De Grote biseksueel is of niet. Als je zijn blonde lokken en zijn geile blik naar zijn boezemvriend Hephaestion (Jared Leto) ziet dan is het antwoord in deze prent een overduidelijke ja. Om het deze Alexander nog wat moeilijker te maken zadelt Stone hem ook nog met een Oedipuscomplex op, zijn vrouw Roxane (Rosario Dawson) lijkt immers als twee druppels water op zijn moeder Olympias.

Heel wat minder aandacht wordt aan de veldslagen besteedt, want je ziet er slechts twee: de Slag van Gaugamela en die in India. Het is misschien niet veel voor een man wiens rijk zich van Egypte tot aan Perzië en Klein-Azië uitstrekte, maar op filmvlak is dat geen gemis. Integendeel, we hebben al genoeg oorlogsdecors op het scherm gezien en het feit dat Stone zich concentreert op andere zaken zal misschien menig filmfan triest maken, toch blijft het ook een originele kijk op de feiten. Maar goed, laten we nu ook niet van Alexander het verloren meesterwerk gaan maken omdat het per slot van rekening toch Stone was die achter de camera stond: de cineast die met Platoon en JFK de Amerikanen (weliswaar op Hollywoodiaanse wijze) een geweten schopte. Maar goed, als je dat gegeven en het non-talent dat Farrell niet meetelt, dan is het misschien tijd geworden om Alexander een herkansing te geven, ook al zal het nooit een hoogvlieger worden.

Alexander kon je eerder in de Quality Film Collection van A-Film vinden, maar vanaf vandaag is het epos ook op Blu-ray beschikbaar.
Didier BECU
26/03/2014
---
---