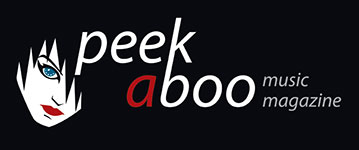 like this movie review
---
OLIVIER MEGATON
Taken 3
Movie
Action
[77/100]

Belga Films
27/05/2015, Didier BECU
---
Much has of course to do with Schindler 's List, but no one thought in 1993 that Liam Neeson would become an action hero. Everything changed when Luc Besson, along with Robert Mark Kamen, wrote the script of Taken. The role of CIA agent Bryan Mills was undoubtedly written for Neeson. In addition to a sequel (how could it be otherwise?) the actor appeared in countless copies with weak scripts, that clearly had one goal only: to take advantage of the success of Taken. In the meantime Neeson is over 60 years old and in several interviews he hinted that he had enough of these roles. He also had no interest in making a third Taken, but if you have to believe the promotional film This Is The End, that is included as a bonus on this release, Neeson was so impressed with the script that he agreed (which has made his bank account somewhat larger).
In all fairness it is true that director Oliver Megaton made something different. No one is kidnapped, but the hero is the hunted. It is a great shame for the fans, but Famke Janssen is only a few minutes on screen. The former wife of Mills is killed. All indications point out to Mills, and in no time the entire Los Angeles Police Department is lokking for him. The insightful inspector Franck Dotzler (Forest Whitaker) notes that there is more going on. Mills was the victim of a dirty game, played by the new husband of his ex (Dougray Scott). The CIA-agent knows what he has to do: take revenge on the killers, protect his daughter Kim (Maggie Grace) and try to stay out of the hands of the police
The question is whether Taken 3 is better than the previous one, but this time it is just different. Of course, the film is full of brutal violence as only Besson can imagine it, but even if Megaton is not the best director on our planet, he obviously looked at Michael Mann (Thief) and Brian De Palma (Scarface). At the end of the day it remains a mindless action movie, but one with style.
Taken 3 is the perfect ending of a nice trilogy. Sometimes it all seems a bit too much like The Fugitive, but if you can forget that, then this third part is a very pleasant blockbuster. Taken 3 is now out on DVD and Blu –ray.
Didier BECU
27/05/2015
---
Veel heeft natuurlijk met Schindler's List te maken, maar in 1993 was er wellicht niemand die dacht dat Liam Neeson ooit zou uitgroeien tot een actieheld. Alles veranderde toen Luc Besson samen met Robert Mark Kamen Taken schreef. De rol van CIA-agent Bryan Mills was zonder twijfel op Neesons lijf geschreven. Naast een sequel (hoe kan het ook anders) verscheen de acteur om de haverklap in ontelbare kopieën met zwakke scripts, die duidelijk maar één doel voor ogen hadden: profiteren van het succes van Taken. Neeson die ondertussen over de 60 is, liet in talrijke interviews verstaan dat hij dit soort rollen grondig beu is. Hij had zelfs helemaal geen zin in een derde Taken, maar als je het promotiefilmpje This Is The End dat ,als bonus op deze release te vinden is, mag geloven, was Neeson zo onder de indruk van het scenario, dat hij uiteindelijk toch toehapte (en waardoor zijn bankrekening nog wat groter werd).
Eerlijkheidshalve is het waar dat regisseur Oliver Megaton, die ook de tweede film regisseerde, deze keer uit een ander vaatje tapt. In de afsluiter van deze adrenalinetrilogie wordt niemand ontvoerd, maar is de held diegene die wordt opgejaagd. Het is bijzonder jammer voor de fans, maar Famke Janssen komt slechts een paar minuten in beeld. De gewezen echtgenote van Mills wordt immers binnen de kortste keren de keel overgesneden. Alle sporen leiden naar Mills, en voor je het weet zit het hele korps van de Los Angeles Police Department achter hem aan. De pientere inspecteur Franck Dotzler (Forest Whitaker) merkt echter dat er meer aan de hand is. Mills is het slachtoffer geworden van een vies spelletje dat door de nieuwe echtgenoot van zijn ex (Dougray Scott) wordt gespeeld. De CIA-agent weet wat hem te doen staat: wraak op de moordenaars, zijn dochter Kim (Maggie Grace) beschermen en zelf proberen uit de klauwen van de politie te blijven.
De vraag die je bij dit soort films stelt is of ze beter zijn dan de vorige, maar Taken 3 is gewoon anders. Natuurlijk zit de actiefilm boordevol brutaal geweld zoals alleen Besson het kan bedenken, maar ook al is Megaton niet meteen de beste regisseur op deze planeet, heeft hij toch duidelijk gekeken naar Michael Mann (Thief) en Brian De Palma (Scarface), en dat siert hem. Het blijft uiteindelijk wel een hersenloze actiefilm, maar eentje met stijl. Je kan Neeson wel verwijten dat hij op automatische piloot speelt, gelukkig maakt zijn tegenspeler Forest Whitaker veel goed, want die laat ons als politie-inspecteur met plezier terugdenken aan Zachary Gaber (Walter Matthau) in The Taking Of Pelhalm 1,2,3.
Taken 3 is de ideale afsluiter van een leuke trilogie. Soms lijkt het allemaal net iets te veel op The Fugitive, maar als je dat kan vergeten, dan is dit derde deel een zeer aangename blockbuster die je in één ruk uitkijkt, ook al duurt de film net geen twee uur.
Taken 3 is uit op dvd en Blu-ray (alsook in steelbox). Je vindt ook talrijke korte filmpjes die je een beeld geven van hoe het er op de set aan toe ging.
Didier BECU
27/05/2015
---
---