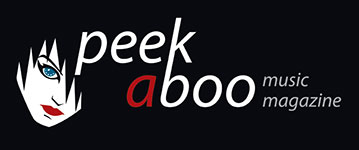 like this cd review
---
OPENED PARADISE
Buried in Rain
Music
•
CD
Gothic Rock
[80/100]

Dark Side Records
11/12/2016, Wim GUILLEMYN
---
These goth rockers come from sunny Greece but they sound as dark as bands from England and Scandinavia. According to the press relerase, this sextet makes music to express its thoughts and feelings since 2003. In 2006 the debut album was released, in 2010 the band signed to Darkside Records that already released two EPs.
Buried Rain is a full album that contains eight tracks full of wonderful and atmospheric goth rock. Think of classic bands like The Sisters of Mercy, The Mission, The 69 Eyes or less known bands such as God's Own Medicine, London After Midnight, Aeon Sable, and then you know approximately what you can expect from Opened Paradise: a low voice, fine guitars and atmospheric keys with typical gothic lyrics.
Leaving Dreamland is a successful opener and an exciting sounding intro that contains lots of feelings and melancholy. Visions Through the Circles of Chaos floats on guitar strumming and has nice vocal lines. In Flesh is worth mentioning because of an intro with piano and cello. After two minutes, bass and guitar are added. It is a nicely detailed and build up track. Upon The Vast Universe is a beautiful goth rocker with scintillating guitars. Yemanj closes with subtle slide work and stylish synth strings. It is really a fine album.
Buried In Rain deserves some attention and gothic rock enthusiasts can buy it with their eyes closed.
Wim GUILLEMYN
11/12/2016
---
Deze gothrockers komen uit het zonnige Griekenland, maar ze klinken even donker als bands uit Engeland en Scandinavië. Sedert 2003 maakt dit zestal muziek om uitdrukking te geven aan gedachten en gevoelens, zoals het zo mooi in de perstekst is omschreven. In 2006 kwam het debuut uit, in 2010 tekende de band bij Dark Side Records dat al twee ep's uitbracht.
Buried Rain is een fullalbum met acht tracks. Het staat vol heerlijke en sfeervolle gothrock. Denk aan klassieke bands zoals The Sisters of Mercy, The Mission, The 69 Eyes of aan minder bekende bands zoals God's Own Medicine, London After Midnight, Aeon Sable, en dan je weet ongeveer wat je kan verwachten van Opened Paradise: lage stem, fijn gitaarwerk en sfeerrijke keys met typische gothic lyrics.

Leaving Dreamland is een geslaagde opener: een spannend klinkende intro die veel gevoel en melancholie bevat. Visions Through the Circles of Chaos drijft op een vrij gemeenzaam gitaartokkel en bevat een aantal mooie zanglijnen. Ook In Flesh is het vermelden waard vanwege o.a. de intro met piano en cello. Na een tweetal minuten wort het een mooi uitgewerkte track met bas en gitaar. Ook Upon the Vast Universe is een aardige gothrocker met sprankelend gitaarwerk. Yemanj sluit af met subtiel slidewerk en stijlvolle synthstrijkers. Een prima album.
Buried In Rain verdient wel wat aandacht en liefhebbers van gothrock kunnen dit met de ogen dicht kopen.
Wim GUILLEMYN
11/12/2016
---