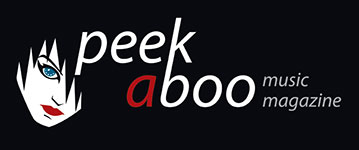 like this article review
---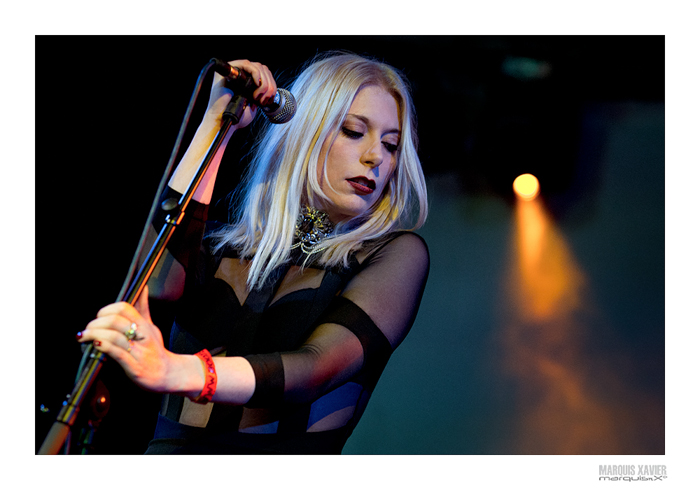 OPHELIA (SAIGON BLUE RAIN)
Ten Albums That Changed My Life
Article
11/12/2016, Didier BECU
---
We asked Ophelia of the French dark wave band Saigon Blue Rain to tell us which ten records changed her life!
My ten favorite albums, even if the choice was quite difficult. I avoided too obvious bands like The Cure or Cocteau Twins. We've mentioned them so much in our influences that I didn't find it very interesting to put them in this too short list (laughs). Firstly, I've to say that I rarely love a full album, but I reflected a lot and here are those I could qualify as the best in my opinion. I'm sure my band mate Franck wouldn't agree, by the way he was a bit jealous and would like to do such a list as well (laughs again).

1. ANATHEMA - Alternative 4
I used to be a big fan of this band since I was 13 or 14 years old. But Alternative 4 has always been the best album for me. Each part of it, every instrument expresses an extreme gloominess that resounds straight to my heart. It's always a real emotional shock when I see the band live.
2. DEPECHE MODE - Playing The Angel
Depeche Mode is the electronic band of excellence from my point of view, and I think that Playing The Angel is the masterpiece of the band, which proves that even if this one is their 11th album, they managed to make it sound brilliantly modern without recycling things. I love the sensuality and depth of it.
3. AND ALSO THE TREES - Farewell to the shade
This is one of the most underrated bands of the post-punk scene and yet it's one of the best for me. I drown into its dark poetry as soon as the first bass notes of Prince Rupert start to play. Farewell To The Shade has an icy beauty which I love.
4. JEFF BUCKLEY – Grace
Such a perfect album for a first and last one! Jeff Buckley had one of the most stunning voices I've ever heard, he got something sacred, he's one of my inspirations since I started singing. I'm sure he would have made other great things. A special mention for the track So Real, simply breathtaking.
5. KATATONIA - Dead End Kings
Depressive and melodic Swedish death metal is a part of what I like most in music. And for me Katatonia and Opeth are the best. I love the lyrics full of imagery and metaphors and the hints of progressive rock in this album.
6. DUM DUM GIRLS - Too true
I'm fan of this sexy goth pop spirit that sweats from Dum Dum Girls. Too True is the footbridge between 80's dream pop and 60's pop rock sonorities that create a new musical experience.
7. ALCEST - Ecailles de lune
I'm a huge fan of Alcest's black gaze, and if I had to choose an album, it would be this one and Souvenirs d'un Autre Monde. Alcest is about themes that particularly touch me, childhood memories, the celebration of nature... The mix between black metal scream power, ethereal voices and crystalline arpeggios, really tears me up.
8. THE CHAMELEONS - Script Of The Bridge
A succession of amazing songs. One of my favorite albums in the post-punk genre.
9. ALICE IN CHAINS – Dirt
The best grunge band for me and one of the first bands I used to listen to with passion. Jerry Cantrell is a great composer, I absolutely love his guitar playing and Lane Staley was an exceptional vocalist with an atypical voice. Dirt is one of the albums which rocked my teenage years, that's why it sounds so special for me.
10. STILL CORNERS - Strange Pleasures
Recently, I discovered this band and more precisely this album which is a jewel from beginning to end. I love the vaporous melodies and the soft voice of the singer that reminds me of Cocteau twins, but with its own touch of modernity. A real dream.
Didier BECU
11/12/2016
---
We vroegen aan Ophelia van de Franse darkwaveband Saigon Blue Rain welke tien platen haar leven hebben veranderd..
Mijn tien favoriete albums: de keuze was heel moeilijk. Ik vermeed bands als The Cure of Cocteau Twins. We hebben die al zo vaak als invloedrijk aangehaald dat ik het niet erg interessant vind om ze in dit veel te korte lijst te zetten (lacht). Ten eerste moet ik zeggen dat ik zelden van een volledig album houd, maar dit zijn tien platen die in aanmerking kunnen komen voor de beste ooit. Ik weet zeker dat Franck het hier niet mee eens is, maar die was een beetje jaloers omdat hij zelf graag zo'n lijst wilde maken (lacht weer).
1. ANATHEMA - Alternative 4
Ik ben vroeger een grote fan van deze band geweest, eigenlijk sinds ik 13 of 14 jaar was. Maar Alternative 4 was altijd het beste album voor mij. Elk instrument drukt een extreme somberheid uit die in mijn hart weerklinkt. Het was altijd een echte emotionele shock als ik deze tracks op een podium hoorde.
2. DEPECHE MODE - Playing The Angel
Depeche Mode is de elektronische band par excellence, voor mij toch. Ik denk dat Playing The Angel hun meesterwerk is dat bewijst dat ze er zelfs op hun 11de album in slaagden om met een briljant modern geluid voor de dag te komen zonder ten recyclen. Ik houd van de sensualiteit en de diepte die het uitademt.
3. AND ALSO THE TREES – Farewell To The Shade
Dit is één van de meest onderschatte bands uit de postpunkscène en toch is hij voor mij één van de beste. Ik verdrink in de donkere poëzie zodra de eerste basnoten van Prince Rupert beginnen. Farewell To The Shade is ijzige schoonheid.
4. JEFF BUCKLEY – Grace
Zo'n perfect album, en dat voor een eerste én een laatste! Jeff Buckley had één van de mooiste stemmen die ik ooit heb gehoord, ze heeft iets heiligs. Hij is een van mijn inspiraties sinds ik begon te zingen. Ik weet zeker dat hij nog andere grote dingen zou hebben gedaan. Een speciale vermelding voor So Real, gewoon adembenemend.
5. KATATONIA - Dead End Kings
Depressieve en melodieuze Zweedse death metal is een deel van mijn muzikale ik. Voor mij zijn Katatonia en Opeth gewoon de beste. Ik hou van de teksten vol beelden en metaforen en met hints van progressieve rock.
6. DUM DUM GIRLS - Too true
Ik ben fan van de sexy gothic pop die Dum Dum Girls uitstralen. Too True is de loopbrug tussen de 80's dreampop en 60's poprock.
7. ALCEST - Ecailles de Lune
Ik ben een grote fan van Alcest, en als ik een album zou moeten kiezen, zou het dit en Souvenirs d'un Autre Monde zijn. Alcest gaat over thema's die mij bijzonder raken, jeugdherinneringen, de viering van de natuur... De mix tussen black metal, een etherische stem en arpeggio's, laat tranen bij mij opwellen.
8. THE CHAMELEONS – Script Of The Bridge
Een aaneenschakeling van fantastische songs. Een van mijn favoriete albums in het postpunkgenre.
9. ALICE IN CHAINS – Dirt
Voor mij de beste grungeband en een van de eerste groepen waar ik met passie naar luisterde. Jerry Cantrell is een groot componist, ik ben helemaal gek op zijn gitaarspel en Lane Staley was een uitzonderlijke zanger met een atypische stem. Dirt is een van de albums uit mijn tienerjaren, het klinkt zó speciaal voor mij.
10. STILL CORNERS - Strange Pleasures
Onlangs ontdekte ik deze band. Meer specifiek dit album: een juweeltje van begin tot einde. Ik houd van de melodieën en de zachte stem die me doet denken aan Cocteau Twins, maar wel met een eigen moderniteit. Een echte droom.
Didier BECU
11/12/2016
---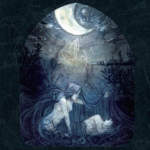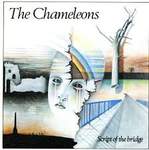 ---