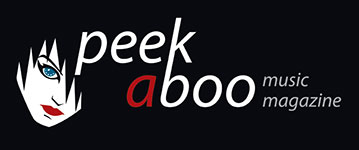 like this cd (ep) review
---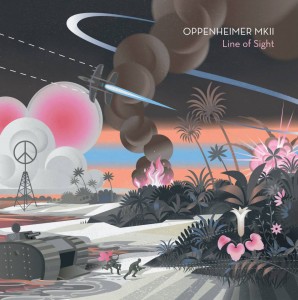 OPPENHEIMER MK II
Line of Sight
Music
•
CD (EP)
[90/100]

Falco Invernale Records
08/12/2016, Marija BULJETA
---
After the brilliant The Presence of the Abnormal album released in 2013, what can we expect from Oppenheimer Mk II? Well, just recently the lads have released Line of Sight EP containing 4 tracks. And this EP is offering some more electronic pleasure you just have to discover if you've missed these guys until now. For those already familiar with their work, they will hear the recognizable Oppenheimer Mk II minimal synth sound. As they maybe wouldn't necessarily agree with my description, I will still give a label to their sound; being a bit coldish, minimalistic and exact, I would give their sound a minimal electro prefix.
Line of Sight is a catchy song with a solid chorus and intriguing lyrics. It is not a 'must dance' track, but you will surely not forget it, as you can sing along with it almost right from the start, it has that hit quality. The guys decided to give us another version of Action Man in their Plastic Fantasy Mix that elevates the song up to real dance material, as the version is surely more poppy and dancy than the album version. A decision to turn this song into a dance hit was a welcome one. You Won't Disarm Me just did. The song relies on a strong beat and bass line, it has a bit of an icy and dark feel to it, and you should definitely pay attention to the lyrics that add to the general tone of the song. Brilliant work and my personal highlight of the EP. As the last track there is Secrets And Lies Mix of You Will Never Know, a more soft and mellow version than what we've heard on The Presence of the Abnormal. A nice version that made a dance floor song into a slow dancer.
Marija BULJETA
08/12/2016
---
Wat kunnen we verwachten van Oppenheimer Mk II na het briljante The Presence of the Abnormal-album uit 2013? Nou, onlangs brachten de jongens de ep Line of Sight uit met daarop 4 tracks. Die biedt elektronisch plezier dat je beslist moet ontdekken indien je deze jongens tot nog toe hebt gemist. Diegenen die al bekend zijn met hun werk zullen het typische minimalsynthgeluid van Oppenheimer Mk II herkennen. Misschien bent u het er niet mee eens, maar ik zou het geluid van deze band een beetje kinderachtig en minimalistisch durven noemen met een voorzichtige elektroprefix.
Line of Sight is een aantrekkelijke track met een stevig refrein en een intrigerende tekst. Het is geen dansbare track, maar vergeten doe hem niet want je kan hem vanaf de eerste keer meezingen. Een track met hitkwaliteit. De jongens besloten om ons een andere versie van Action Man te bezorgen. Hun Plastic Fantasy Mix bouwt de track om tot echt dansmateriaal. Een goede keuze. You Won't Disarm Me is gebaseerd op een sterke beat en baslijn en heeft een beetje een ijzige en donkere sfeer. Let ook op de teksten die bijdraagt aan de algemene toon van de track. Briljant werk en mijn persoonlijk hoogtepunt op de ep. De laatste track is de Secrets and Lies Mix van You Will Never Know, een zachtere en zoetere versie dan die op The Presence of the Abnormal. Een leuke versie die een dansvloertrack omtovert tot een langzame sleper.
Marija BULJETA
08/12/2016
---