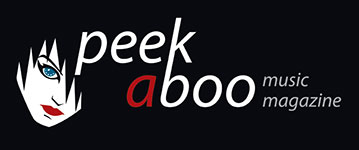 like this cd review
---
ORBITAL
8:58: 8:58
Music
•
CD
Dance
[90/100]

Essential Music
19/04/2015, Paul PLEDGER
---
We're brought up to respect the clock/you wank to the clock/you go to work to the clock... - and so Paul Hartnoll's second album begins. 8:58 is all about our obsession with keeping time, set to a fairly familiar Orbital-esque backbone and additional guests.
The title-track is as pretty as it is powerful - Cillian Murphy of Peaky Blinders fame reads out the intro, the usual gorgeous Orbital motifs kick in, before Hartnoll's crunching breaks pummel your eardrums into submission. The Cure's Robert Smith offers vocals on the previously issued Please, given a rib-cage denting reworking here, before Lisa Knapp's otherworldly vocal graces The Past Now with a Goldfrapp-style presence. And then Ed Harcourt gets down and dirty on Villain, making you wonder how this pair's creative paths haven't crossed before now.
The whole album makes for engaging listening, via an eerie downbeat rendition of The Cure's A Forest with The Unthanks, before the closing Cemetery really, seriously raises the bar. Never mind the stuttering vocal intro, Fable possesses a decent enough set of pipes to not have to rely on cut-and-paste trickery. Uplifting is a word to describe Cemetery, or triumphant, or insistent or any positive superlative you care to apply. Good work Mr Hartnoll. Let's hope reactions encourage a reschedule of the expected tour sometime soon.
In contrast to the 8:58 project and Orbital's influential legacy, up pops The Sets. Basically a lumpen transfer of the duo's 2008 set at the Ibiza club Space, this double CD set is a decent cash-in so far as a product warrants deep fan involvement only. The setlist itself is fantastic of course and if you were there, serves as a potent reminder of a pair at the twilight end of their powers In a good way). Impact (split into two parts - why?), early takes on Wonky tracks including Straight Sun, plus mainstays Are We Here?, Chime (naturally) and Belfast fill out the 90 minutes very nicely, even if it sounds a bit muddy. That's if you can find a copy.
This review also appeared on Flipside Reviews
Paul PLEDGER
19/04/2015
---