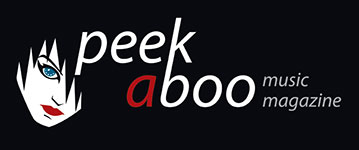 like this cd (ep) review
---
ORBITALES
La Danza del Muerto [EP]
Music
•
CD (EP)
aggrotech
[96/100]

Soviet Net Label
26/01/2015, Britta Tabrit
---
There is quite some good dark electronic stuff coming from South America these days. I chose the Argentinian project "Orbitales" around frontman Maximus, as their new EP "La Danza del Muerto" will be available in Europe on March 1st 2015.
The band recently was onstage with the Mexican masters of Aggro-Tech "Hocico" on their South American tour in December 2014, and there is also an "Orbitales" tour planned for this year in Peru, Brazil and Mexico.
The dark electro industrial 4-tracks EP is a great foretaste of the capability and potential of Latin American bands, who are still facing a hard time making their way to the European clubs and Festivals. "Aborigen Fantasmagórico" is the first track and the slowest as well. It is more minimalistic than the rest of the EP. The song introduces the listener to the world of "Orbitales" in a very interesting way and makes him curious about the rest. The song is also available on the "Compilation Cyberpunk Power Electronics Vol. 2", released in 2014.
"La Danza Del Muerto" rushes in like an express train. Hughly fast beats, dark atmospheric elements and Spanish shouting seem to be perfect for the dancefloors across Europe. You won't stand a chance to stand still! With "Tu Propia Mentira" it is getting more aggressive, but nevertheless this song is a grenade thrown into the human correlation of mind and body. I'm sure that this song will convince lots of fans of the Harsh-Electro generation! The last track is called "Miserable Ser Humano" and comes up with another style which isn't easy to explain. Let u put it like this: old-school EBM mixed with a fast, fluent rhythm and the unmistakable yelling voice of the singer.
I can really recommend this EP if you are looking for something special and new, something from across the big pond that is not from the US or Canada. "Orbitales" is a true sample of the innovative dark sounds from the Latin American world, that are in no way inferior to the established European tunes.
https://www.facebook.com/Orbitales.ds?fref=ts
Britta Tabrit
26/01/2015
---