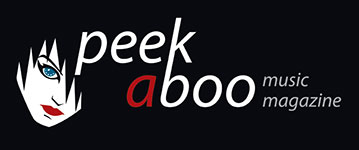 like this cd review
---
ORDER OF VICTORY & SACRIS TANDEM
Strength Of Materials
Music
•
CD
Dark Ambient
•
Martial
•
Neofolk
•
Post Industrial
[75/100]

Casus Belli Musica
04/12/2015, Ron SCHOONWATER
---
If it comes to productivity, then you won't find any band that is as active as the Russian Order Of Victory. The dark folk/martial band now works with the ritual ambient/post-industrial band Sacris Tandem.

With Strength Of Materials both acts want to give an answer to Tolstoy's question in War And Peace. In more simple words this means that the success has nothing to do with quantity, the position or equipment, but with feelings and motivation. So, if two tribes go to war, then the smallest or the weakest might win.
The response of Order Of Victory & Sacris Tandem is an hour-long samples in Russian, ritual drumming and gloomy dark ambient/post-industrial overtones. Strength Of Materials is one long track with an encore after the pause. You won't be bored because of the various influences, sounds and samples.

For fans of the aforementioned genres Strength Of Materials is more than worth it, just do not expect any new insights or innovative music.
Ron SCHOONWATER
04/12/2015
---
Wat betreft productiviteit, is er geen enkele band zo actief als het Russische Order Of Victory. Het darkfolk-/martialgezelschap werkt deze keer samen met de ritualambient-/postindustrialband Sacris Tandem.

Met Strength Of Materials willen beide acts antwoord geven op de vraag van Tolstoy in War And Peace. Vrij vertaald gaat het erover dat succes niet schuilt in kwantiteit, positie of materiaal, maar in het gevoel/de gedrevenheid van de persoon zelf. Dus als twee partijen ten strijde trekke, kan het zo zijn dat de kleinste, of de vooraf als zwak gekenmerkte partij het wint van de grotere en vooraf sterk geachte partij.

Het antwoord van Order Of Victory & Sacris Tandem is een uur lang samples in het Russisch, rituele drumpartijen en een duistere darkambiente/postindustriële ondertoon. Strength Of Materials is één lang nummer met een toegift na een korte stilte. Toch verveelt het niet door de vele invloeden, geluiden en samples. Voor liefhebbers van de genoemde genres is Strength Of Materials meer dan de moeite waard, maar verwacht geen nieuwe inzichten of innovatieve muziek.
Ron SCHOONWATER
04/12/2015
---