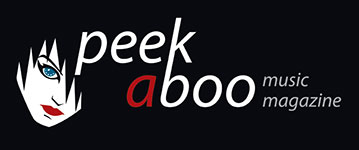 like this cd review
---
ORDO EQUITUM SOLIS
Killing Time Killing Love
Music
•
CD
Dark Pop
•
Dark Wave
•
Ethereal / Heavenly Voices
[66/100]

Cynfeirdd
29/08/2013, Didier BECU
---
When reading the current media you might believe that in 2013 there's no space for any darkwave left, but that's not true. Of course not... You just have to dig a bit deeper, sometimes even very deep. Anyway, dedicated fans of ethereal wave might be familiar with the French-Italian act Ordo Equitum Solis. In the mid-nineties they released the album Solstitii Temporis Sensu, which was quite well known in the scene. But then Leithana and Deraclamo disappeared and now, thirteen (!) years later, they recorded a new album.
This cd contains ten songs and the honest truth is that, yes, there's something new on here. This duo offers you ten tracks that can be only classified as ethereal pop/wave in a very classic way, that is similar to say Black Tape For A Blue Girl or even Dead Can Dance if the first example is a bit too obscure for you. However, the good news is that although they might stick to a classic formula, they're doing it very well. There are no surprises but all the tracks are wonderful songs that can only be described as beautiful, even heartbreaking. Perhaps they should have experimented a bit more, like they did with 'Tomorrow' which is a bizarre melting pot of progrock (think King Crimson) with a classic 4-AD sound.
Recommended for all those who were once in love with Gerrard and Perry. It's a cliché to say, but sometimes clichés are the best options, no?
Didier BECU
29/08/2013
---