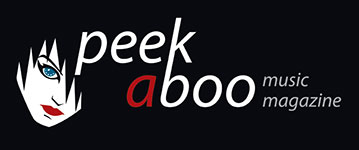 like this concert review
---
ORDO ROSARIUS EQUILIBRIO, IN SLAUGHTER NATIVES, ROME, TRIARI, MENTALPLASTIC BODYFILLER, EMPUSAE, DEAD MAN'S HILL & MR. MANUVA
Porta Nigra, 1/6/2013, Aarschot, Belgium
Concert
Folk / Ethnic / Tribal
•
Neofolk
•
Singer Songwriter
•
Unplugged
[90/100]

02/06/2013, Filip VAN MUYLEM
---
It's the second time i go to The Porta Nigra Festival and i don't regret it! I must say that there where a lot of people, which is always a good thing& i think we can say we all did a lot of promo?
Mr. Manuva had the honor of opening & to be honest i was a little bit wandering why he was... Drum'n bass, trip hop, break beats... Somehow it worked for some people, but still for me it wasn't fitting into the concept...
Dead Man's Hill presented a nice video which was very well fitting with the music. It was as if the video was made because of the music. We all got drawn into darkness. Bart Piette knows how to present his dark music without getting too much into bombastic stuff. The classical input was nice, just as the change of tonation of his voice. We heard and saw a bit of a satanic undertone, getting us closer to hell. I love his voice the most when he's purely singing, he really has a great voice and his music evolved into the right direction. His last one was a Blood Axis cover, nice one to end!
Empusae took over with a well-balanced sound, deeply worked out (with some real classical influences) and very professional! Again guided by a nice video. The dark soundscapes where very atmospheric and well fitting. Quite fast people started to move and dance, for sure when we had some more industrial sound. Slowly but firmly Nicolas gained the hearts of the people in front of him. I love his multi instrumental talent! I you were there you know what i'm talking about! Nicolas captivated our attention from the start and kept it until the very end, which was like: what, is this the end already of the set? A great set, for sure!
The tension rose with MentalPlastic BodyFiller. The ornaments where set right, just as some expectations. The crowd started to get excited. MPBF knows how to build up a certain tension! Luckily a lot of people where warned of what to expect. We got a bit more: electro/industrial/Punk electro mixed with a live SM show with a naked (or almost naked: wearing a body belt with thick pins on it) women. A lot of camera's where flashing... Part of the show was a live body paint, some crawling over the floor, intimately playing with a pink dildo and even some real spanking (you could see the red places where he hit her). It hurts, for sure! The mummifying with plastic and taking her breath away for a moment was the highlight of the gig. They came up with an encore, but forgot to switch on the microphone (i think it was a cover:http://hetdonkseoog.bandcamp.com/track/spookrijder), but kept smiling and proved to give all the best for this gig.
Triarii starts with a black and white video & bombastic martial music. As told before Nicolas from Empusae joins stage for percussion. Great songs as 'Heldentod' & 'Mother of pain' are beiing played. We get a dark and very tense atmosphere. The fans loved it. Then Thomas Petterson joined for one song (a pity that the second micro didn't work) and made a great impression. I loved 'Roses 4 Rome'! Christian Erdmann did a great job and has a lot of charisma.
I must say i really hated it when drunk people where pretty loudly still having their conversation whilst Jerome took his guitar and started his acoustic solo set. Only a man and his guitar, but it was awesome, giving us goose bumps. It was going to the bone, moving some even to shed a tear. I decided to close my eyes and let me drift away and enjoy it. Rome was a grace, a pearl! I hope Jerome will use his suitcase a lot and move from one gig to another as i'm sure that he caught the attention of a lot of people!
In Slaughter Natives had also a nice video, started pretty slowly, but sounded oh so scary. This was like a descent to hell... Nicolas (Empusae) joined again for the percussion and did a great job, again. Loved the martial influences, the angriness was real, just as the devilish look. The paintings from H. Bosch are getting alive on stage! Once again the people loved it and i got the feeling it was a best off set. A lot of people danced and really enjoyed. The audience gave him a warm welcome and was asking for more. Great one, once again!
Ordo Rosarius Equilibrio was the headliner and it was clear why. The new sound got a lot of positive reactions and it was a clear success. Loved the bass player and nice backing vocals. Once again we got something hot, hellish, angry and filled with all kinds of negative energy! For sure the gate of Porta Nigra opened! It felt right to sit back, relax and enjoy, once again. The set was a good mix between old (even very old stuff) and the new material. It was just a bit weird to see Thomas with a baseball cap on stage...
For me it would have been simply perfect if they would have called this one: Empusae and friends... Insiders know what i mean! Great job!
just a fine add: the links to the interviews we did:
http://www.peek-a-boo-magazine.be/en/interviews/in-slaughter-natives/?viaadmin=1
http://www.peek-a-boo-magazine.be/en/interviews/rome-280/
http://www.peek-a-boo-magazine.be/en/interviews/mentalplastic-bodyfiller/
http://www.peek-a-boo-magazine.be/en/interviews/empusae-261/
Filip VAN MUYLEM
02/06/2013
---