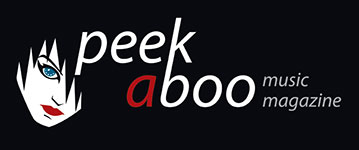 like this concert review

---
ORGANIC
Tubeke, Le Moulin Fantome (23/01/16)
Concert
27/01/2016, Manu L DASH
---
Tonight the Brussels trio Organic played in the cozy venue Le Moulin Fantôme in Tubize. There was a very intimate and warm atmosphere. That was not only due to the glowing stove, but also because of the very amicable public. Organic was founded in 2011 by singer Raphael Haubourdin and bassist George Oster, and later joined by drummer Olivier Justin. They all played in renowned bands like Yel or Silver Riot, but after they met and discovered a common interest in electronic music, they decided to form Organic.
The music of Organic can't be described easily. Cold wave forms the basis, but you also hear electro rock (post) punk and new wave. All songs are characterized by vintage synths, a fuzzy bass, very good and energetic drums, and a beautiful, expressive baritone voice. "Where is the guitar?", you may wonder. Well believe me, thanks to the versatility of Joris' bass playing, this instrument is not necessary in Organic. The often jet black, stylish music sounds so good thanks to the absence of a guitar.
People often compare them with Cabaret Voltaire, Editors, NIN and even early New Order. I personally think they have developed a very unique sound in very short time. Indeed, you hear the 80s, but also an original and contemporary sound with songs that could make it in the charts (just listen to Hyperbola of their second CD!).

In Tubize (Belgium town-ed.), the set began in a traditional waywith a beautiful version of the instrumental electro song Seeds of their first album Under Your Carbon Constellation (2012). It created the right atmosphere, and that was appreciated by the audience. They played earlier work like Johnny Craque, in which we enjoyd Raphael's dark voice for the first time. His lyrics contain disappointment and despair, but also hope. Not only his voice is very expressive, Raphael also has all requirements of an excellent entertainer who is in touch with his audience.
Police Station gave us an idea of how their second CD sounds. Dark synths, a staccato bass and pounding drums with remarkable cymbals that make the music more accessible. You hear it in Positions, Alyss, My Own Grey (with a catchy organ sound) and the top class song Hyperbola. The rest of the show was an excellent mix of earlier work (Waves Are Running or the beautiful Katharina Distortion) and the newer songs from Empty Century. I only noticed one minor point: it was a pity that during some tracks the volume of the vocals wasn't any higher.
An additional advantage is that apart from English songs, some lyrics are sung in French. And do not forget the splendid visuals that remind us of their album covers. For Organic, the visual quality is important too!
The evening was filled with (dark) energy, and you heard an excellent mix of older top songs and recent work.
Setlist:
Seeds – Johnny Craque – Police station – Positions – Ordinary world – Alyss – Waves are running – Disturbing street – Moneytron – My own grey – Colossal Baroque – Hyperbola – Katarina Distortion
Manu L DASH
27/01/2016
---
Het Brusselse trio Organic speelde in het gezellig zaaltje Le Moulin Fantôme in Tubeke. Er heerste een heel intieme en warme sfeer. Niet alleen omdat de gloeiende houtkachel zijn uiterste best deed, ook wegens het erg amicale karakter van het opgedaagde publiek. Organic is in 2011 opgericht door zanger Raphaël Haubourdin en bassist Joris Oster, en later trad drummer Olivier Justin toe. Ze hadden hun sporen verdiend in bands als Yel of Silver Riot, maar na een ontmoeting en wegens de gedeelde interesse voor elektronische muziek, besloten ze om Organic op te richten.
De muziek van Organic kan je niet onder één noemer samenvatten. Elementen van vooral cold wave vormen de basis, maar ook elektrorock, (post)punk en new wave. Alle songs worden gedragen door vintage synths, een fuzzy bas, zeer goede en energetische drumpartijen en prachtige, expressieve baritonvocalen. "Waar zit die gitaar dan?", vraag je je misschien af. Wel geloof me, dankzij de veelzijdigheid van Joris' basspel is dit instrument in hun geval niet nodig. Het geheel resulteert in vaak gitzwarte, maar tegelijk ook stijlvolle muziek die misschien net door het ontbreken van de gitaar zo goed tot zijn recht komt.
Er worden vaak vergelijkingen gemaakt met Cabaret Voltaire, Editors, NIN en zelfs de vroegere New Order, zelf vind ik dat ze op korte tijd een wel heel erg eigen geluid hebben ontwikkeld dat inderdaad naar de jaren 80 neigt, maar toch ook een originele en hedendaagse toets heeft, zelfs met een onmiskenbaar hitpotentieel (luister maar eens naar Hyperbola op hun tweede cd!).
In Tubeke werd de set op traditionele wijze gestart met een mooie versie van de instrumentale elektrosong Seeds uit de eerste cd Under Your Carbon Constellation (2012). Daarmee werd meteen de sfeer bepaald, wat door het publiek werd geapprecieerd. Naadloos werd er overgegaan naar eerder werk zoals Johnny Craque, waarin we voor het eerst konden genieten van Raphaëls donkere stem die in de lyrics teleurstelling en wanhoop legt, maar die ook hoop uitstralen. Niet alleen zijn stem is erg expressief, Raphaël is ook een uitstekend entertainer die voeling met zijn publiek heeft.
Police Station gaf ons dan weer een idee over hoe hun tweede cd klinkt. De typische sound van de donkere synths, een staccatobas en dreunende drums die doorspekt zijn met cymbalen, maken Organics muziek een stuk toegankelijker. Dat hoor je in nieuwer werk zoals Positions en Alyss, of My Own Grey (met het aanstekelijk orgelgeluidje) en het topnummer Hyperbola. De rest van het optreden was een uitstekende mix van vroeger werk (Waves Are Running en het bijzonder mooie Katharina Distortion) en de nieuwere nummers uit Empty Century. Ik kon maar één minpuntje vinden: in sommige nummers mocht het volume van de vocalen best iets hoger. De mooie donkere stem dreigde immers tijdens enkele zeldzame ogenblikken in de muziek te verdrinken. En dat doet Raphs stem oneer aan.

Een bijkomende troef is dat er naast Engelstalige nummers, ook wat nummers met Franse teksten zijn. En zeker niet te vergeten zijn de ronduit prachtige visuals, die je ook in hun hoesontwerpen terugvindt. Organic hecht naast de auditieve blijkbaar ook veel belang aan de visuele kwaliteit.
Het optreden was de moeite waard: de avond zat vol (donkere) energie, de bandleden zijn goed op elkaar ingespeeld en brengen een uitgebalanceerd geheel. Er was een mooie opbouw tijdens de show met een uitstekende mix van de oudere topnummers, maar je kon tevens kennis maken met hun recente werk.
Setlist:
Seeds – Johnny Craque – Police station – Positions – Ordinary world – Alyss – Waves are running – Disturbing street – Moneytron – My own grey – Colossal Baroque – Hyperbola – Katarina Distortion
Manu L DASH
27/01/2016
---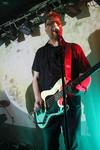 ---