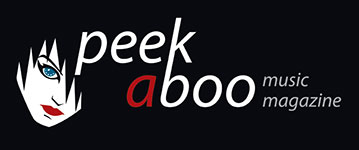 like this movie classics review
---
ORSON WELLES
Too Much Johnson
Movie
•
Movie classics
Comedy
[80/100]

Mr. Bongo
18/06/2015, Didier BECU
---
2015 has been declared as the year in which Orson Welles will be remembered in the film world. This year the cinematographer would have been 100 years old, and to celebrate that there are many events to prove that he was one of the greatest geniuses (for some the greatest) in cinematography. Mr. Bongo provides the icing on the cake by issuing three releases : Falstaff, The Immortal Story and Too Much Johnson.
If you do not count the short film The Hearts Of Age , then Too Much Johnson is the first feature from Orson Welles. Only a handful of people saw this film. It was an exercise, nothing more. For years men thought that the film was destroyed in a house fire, but it was (although completely damaged) recovered and after a restoration it is now (finally) on the store shelves.
Orson Welles has always been different from the rest, and in 1938 he made (three years before Citizen Kane), a silent film. The story is incredibly simple, this ode to the slapstick can be summarized in a few sentences. Dathis (Edgar Barrier) discovers that his wife (Arlene Francis) is cheating on him with a guy named Billings (Joseph Cotten). After a long flight, Billings arrives in Cuba where his wife awaits him. To hide he takes the identity of Johnson. Nothing more happens. The comedy is similar to the silent films of the Keystone Cops (Welles himself plays a cop). The interesting thing about this film is obviously not the story, but the cinematography. Those who are familiar with his work will see images that later appeared in Citizen Kane or The Lady From Shanghai. You must watch this movie from the perspective of a fan. The story is thin (quite a lot of scenes are missing), but in the first place you watch Too Much Johnson to discover the first images of Welles. Stuff for true fans, now out on Mr. Bongo.
Didier BECU
18/06/2015
---
2015 is in de filmwereld uitgeroepen als het jaar waarin we Orson Welles herdenken.Dit jaar zou de cineast 100 zijn geworden, en om dat te vieren zijn er allerlei evenementen die moeten aantonen dat de ijdeltuit (want dat was hij zonder twijfel) één van de grootste genieën (voor sommige de grootste) uit de cinematografie is. Mr. Bongo zorgt voor de kers op de taart door drie releases uit te brengen: Falstaff, The Immortal Story en deze Too Much Johnson.
Als je de kortfilm The Hearts Of Age niet meerekent, dan is Too Much Johnson het eerste wapenfeit van Orson Welles. Slechts een handvol mensen hebben deze film gezien. Het was een oefening, niet meer dan dat. Jaren heeft men gedacht dat de film in een woningbrand verwoest was, maar men heeft uiteindelijk de film toch (volledig beschadigd) teruggevonden en na een grondige restauratie ligt hij vandaag (eindelijk) in de winkelrekken.
Orson Welles is altijd anders geweest dan de rest, en in 1938 maakte hij (drie jaar voor Citizen Kane) een stomme film. Het verhaal is ongelooflijk eenvoudig. Deze ode aan de slapstick is dan ook in enkele zinnen samen te vatten. Dathis (Edgar Barrier) ontdekt dat zijn echtgenote (Arlene Francis) hem bedriegt met ene Billings (Joseph Cotten). Na een ellenlange vlucht slaagt Billings erin om Cuba te bereiken waar zijn eigen vrouw (Ruth Ford) op hem wacht. Om zich te verschuilen neemt hij de identiteit van Johnson aan. Meer gebeurt er niet. De komedie kan je best vergelijken met een stomme film van de Keystone Cops (Welles speelt zelf zo'n agent). Het interessante aan deze film is natuurlijk niet het verhaal, maar wel de cinematografie. Wie vertrouwd is met zijn werk ziet duidelijk dat er in deze vingeroefening beelden zijn die je later in Citizen Kane of The Lady From Shangai zal terugzien. Je moet deze film dan ook helemaal uit het oogpunt van een fan bekijken. Het verhaal hangt met haken en ogen aan elkaar (er zijn zelfs scènes die ontbreken), maar in de eerste plaats kijk je naar Too Much Johnson om de eerste beelden van Welles te ontdekken. Voer voor echte fans dus, de anderen moeten er niet in het minst hun slaap voor laten (ook al zijn we er heilig van overtuigd dat ze dat niet zullen doen).
Didier BECU
18/06/2015
---
---