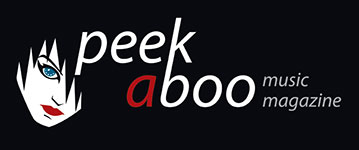 like this cd review
---
OUREBOROS
Dreaming In Earth, Dissolving In Light
Music
•
CD
Ambient
•
Drone
•
IDM (Intelligent Dance Music)
[75/100]

06/11/2011, Chris KONINGS
---
Oureboros is a collaboration between Canadians Rick Oddie (Orphx) and Aron West (Tropism). It all started in 2006 but it took until now to see a result. In 1993 West was a founding member of Orphx but he left to co-found Tropism, now renamed to Tropizm.

The album has a lot of guitar drones, much like Fear Falls Burning or Maeror Tri but in a more ambient way, so it's not that harsh. Dreaming In Earth builds up slowly with soft rhythms on the background and thickly layered and warm, even feverish sounds. This flows to the haunting Dissolving In Light, the added violin gives it a ghostly feeling as if you are stunned and cannot move anymore. Double Mercury is the most compelling song, the violin stays but is accompanied by a hopeful guitar soundscape.

Some softer moment can be found during "At Twilight", a cushioned downtempo song with a minimum of keyboards. So far so good but then it starts to fall apart, Circle Of Dust ends in an awkward fashion and from then on it's not that compelling anymore. Not until The Descent you have the feeling of being wrapped up in sound again. That song is pitchblack and will take you to the nether regions of earth, where even worms do not dare go.

Waveworn is almost unhearable but let's call it the silence before the storm that Point Of Disintegration is. A devilishly dark song, the victims are wailing in the deep. What goes on in this hellhole, nobody will ever return to tell us about it!

It says a lot when you need to put a lot of effort in an album and you still have doubt about whether it's good or not. It sure is quality but albums like "Heresy" by Lustmord or "Yearning For The Secrets Of Nature" by Maeror Tri work a lot better for me. Sometimes an album comes up that does not allow any doubt, the reason then is unquestionable that it's a great album. It does not have anything to do with what style I like or dislike, take "Convergent Fields" by electroband Blame for instance. After only one or two listenings I knew this would be a cd I would be playing regularly. Same with the collaboration between Empusae and Shinkiro.

The latter is similar, has a more dreamy, feverish and at the same time attractive and soothing feeling, with a fluent build-up. Oddie and West do a lot of things right but they fail to continually mesmerise me, probably because of that dropping out of form in the middle of the album. A difficult album that is has rewarding moments but too bad about the middle section. Uneasy listening and I'm sure a lot of people here will be getting interested when they read that. Maybe it didn't work for me but it still has some great moments!
Chris KONINGS
06/11/2011
---