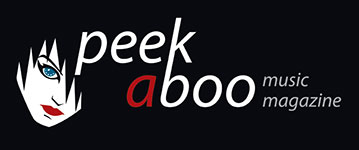 like this concert review
---
P.I.L.
Antwerp, Trix (18/10/2015)
Concert
19/10/2015, Wim GUILLEMYN
---
Public Image Ltd, the band with the iconic John Lydon, just released the album What the World Needs Now. Since This is PIL the band is alive again. Admittedly, it is not the legendary band from the 80s, but it is more than just a 2.0. version. For fans who were still too young then, like myself, this was an ideal opportunity to see them on stage.

The quartet began with two new songs and Double Trouble and Know Now. A good start which was immediately followed by a slightly reworked version of This is Not a Love Song. There was little reaction from the audience on this classic, because if PIL had one hit, then it is this song.

Bettie Page, also a new song, is both live and on record not their strongest composition. However, John Lydon has still a good voice and he sings better tan ever, although he had some difficulties during Disappointed. Lydon did his best to get some reaction from the public, but he had to work hard for it. A very strong version of Deeper Water followed.

The concert was a bit a hit and miss. On some songs they sounded like a sloppy cover band and the moment after they were invincible, especially Body and Death Disco were great. Suddenly Lydon shouted that the security (who were assholes) had to treat the fans with respect, but apart from that, the punk remained quite civilized and modest.

Corporate was strong again, and Bags had an impressive chant. The finale was Religion, one of my favorites, of which a long version was played.

Lydon stated that he had brought Jesus on tour and asked Lu Edmonds to come forward, and yes, he really does look like God's son. But the PIL frontman also had Satan on stage and he pointed his fingers to the bassist.

Lydon asked why this audience was so quiet. Probably because you're such polite people, he concluded, and after shouting the famous words "Hello, hello?", Public Image began. The set ended with Rise.

After two hours, Lydon kindly thanked the audience for coming to the TRIX to see them. He added that they do it for the music, and that it came from the heart. I believe him. If he would do it for the money, he would say it too. Public Image Ltd. 2.0. is alive and well. It was not a perfect concert, but it was strong and brave. Lydon has nothing more to prove, but he did it (once) again!
Wim GUILLEMYN
19/10/2015
---
Public Image Ltd, de band met de iconische John Lydon, heeft met What the World Needs Now net een nieuw album uit. Sinds het verschijnen van This is PIL kunnen we zeggen dat de band opnieuw leeft. Toegegeven, het is wel niet de legendarische band uit de jaren 80, maar het is wel meer dan een 2.0.-versie. Voor fans zoals ondergetekende, die toen nog te jong waren, is dit een ideale gelegenheid om ze ook eens aan het werk te zien.
Het viertal begon met twee nieuwe songs Double Trouble en Know Now. Een goede start, die onmiddellijk werd gevolgd door een lichtjes herwerkte versie van This is Not a Love Song. Het viel meteen op dat er bij het publiek weinig reactie kwam op deze klassieker, want als PIL één hit had, dan is het toch wel dit nummer.
Bettie Page, ook een nieuwe song, is zowel live als op plaat niet meteen hun sterkste nummer. Wel is John Lydon nog altijd goed bij stem en zingt hij met de jaren beter, alhoewel hij tijdens Disappointed wat problemen had om de hoogste noten te halen. Lydon deed zijn best om wat reactie bij het publiek te los weken, maar hij moest er verduiveld hard voor werken. Een heel sterke versie van Deeper Water volgde.

De band speelde een beetje wisselvallig. Bij sommige nummers klonk hij wat slordig als een coverband en op ander nummers klonk hij dan weer sterk. Body en Death Disco waren zeker de moeite. Van Warrior, een publiekslieveling, kregen we een mooie lange versie te horen. Op een gegeven moment schreeuwde Lydon naar de security dat men de fans met respect moest behandelen, maar voor de rest bleef de punk beschaafd en bescheiden.
The One heeft ook potentieel, maar leed onder de mix. Corporate klonk sterk. Bags werd gevolgd door een indrukwekkende Chant. De finale was weggelegd voor Religion,één van mijn favorieten dat in een lang uitgesponnen versie werd gebracht.
Op een gegeven moment riep Lydon dat hij Jezus had meegebracht en riep Lu Edmonds naar voren. De man kan er eerlijkheidshalve zelfs voor doorgaan, maar de PIL-frontman had ook Satan mee en wees naar de bassist.
Voor hij met de bisnummers begon, vroeg hij waarom het publiek zo stil was. Waarschijnlijk omdat jullie zo'n beleefd volk zijn, concludeerde Lydon en na het roepen van de fameuze woorden "Hello, hello?", werd Public Image ingezet om daarna te eindigen met Rise.

Na twee uur spelen bedankte hij vriendelijk het publiek dat naar de TRIX was ge komen om hen te zien. Hij voegde eraantoe dat ze het voor de muziek doen, en dat alles uit het hart komt. Ik geloof hem. Mocht hij het voor het geld doen, dan zou hij dat ook zeggen. Public Image Ltd 2.0. is levend en wel. Het was geen perfect concert, maar degelijk en dapper. Lydon hoeft niets meer te bewijzen, maar hij deed het toch weer!
Wim GUILLEMYN
19/10/2015
---