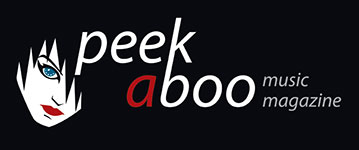 like this cd review
---
P.I.L.
What The World Needs Now
Music
•
CD
Post Punk
•
Punk
[80/100]

PIL Official
07/09/2015, Paul PLEDGER
---
2012's This Is PiL still stands up as one of Lydon and co's most remarkable records and wasn't so much a comeback as a total rebirth. Three years on comes another double-vinyl set with the same line-up but a noticeable change of mood.
Less obviously reflective and autobiographical than its predecessor, What the World Needs Now is Lydon having fun with language (some of it decidedly fruity) while his charges Edmonds, Firth and Smith generate the kind of propulsive riffs, rhythms and bass-lines that made the likes of Album and Happy so engaging.
As with This is PiL, the opening track on WTWNN is the weakest - Double Trouble is all toilet-humour and marital rows, orchestrated by Lydon's best badly-behaved rantathon and mid-paced partially punkist pogoing that bears little similarity to the rest of this otherwise likeable collection. In fact much of What the World is verging on 'pop' - Spice of Choice bears a slight resemblance to Roxy's Love is the Drug (which is fine by me), The One is all a skanking riffed up variant on the Rise theme and works a treat and Bettie Page pays homage to the burlesque icon, as well as Mae West and Louise Brooks - it's all a dig at the double-standards of those who'd tut-tut at anyone who dares to bare flesh and soul in the 'land of the free, the pure absurd...' etc..
I'm partial to the MOR-isms of Big Blue Sky, a track that starts like a threatening dub warrior before going all melodically wide-eyed and wide-screen with a wash of keyboards and slow drums, while the following Whole Life Time and the classic I'm Not Satisfied appear to revisit the more personal side of Lydon's psyche with references to forgiveness, illnesses and impatience.
The album only teeters on the brink of padding-out with the closing Shoom. An admittedly nifty sub-disco groove gives way to a random 'fuck this, fuck that, fuck you' diatribe from Lydon before one decent verse arrives too late towards the end of the relentless barrage. In the vein of other curtain calls in the PiL repertoire such as Fodderstompf and Out of the Woods, Shoom is a motorik jam that outstays its welcome by a good few minutes. If you really want a display of punk vehemence, read his Anger is an Energy book.
Far from being the bitterest PiL, What the World Needs Now strikes this listener as a band at ease and having fun with itself and YOU the listener.
This review also appeared also on Flipside Reviews.
Paul PLEDGER
07/09/2015
---