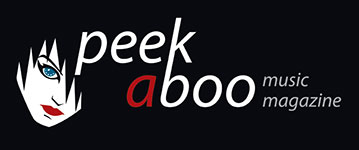 like this movie review
---
PABLO BERGER
Blancanieves
Movie
Drama
[80/100]

A-Film
28/02/2015, William LIÉNARD
---
Blancanieves is director Pablo Berger's version of the Grimm fairy tale Snow White, but it is not a story for children, because Berger adds a dark background to the tale and as a consequence his version can not be compared to the sometimes cruel, yet romantic version of Disney (1937). Blancanieves is situated in Andalusia in the 1920's. Bullfighter Antonio Vallalta is very successful in the arena, but while his wife gives birth to their daughter Carmen and dies, Antonio is severely hurt by a bull and taken to the hospital for a long recovery period. Carmen is raised by her grandmother, and after his recovery Antonio marries the nurse who took care of him. But she is only interested in his money and his fortune. Meanwhile, Carmen has hardly seen her father, because he can not bear the sight of a daughter who looks like his deceased wife. As her grandmother dies, Carmen is taken to the house of her father and stepmother. The lame man is confined to his wheelchair, while his wife is spending time with her lover. Carmen is housed in a filthy barn and employed as a kitchen maid. Her stepmother tells her never to enter the second floor of the house, but as she does so in time, she meets het father and they become friends. But for the former nurse it all takes to long and she ensures that Antonio Vallalta is killed…
Blancanieves is a dark tale on abuse and deceit, and director Pablo Berger brings it in black and white and without sound, in the style of similar films of the 1920s of the last century. After The Artist (2011), this is the second major film that avoids colour and sound, to prevent the viewer from being derived of the actual drama, but unlike the American film - which still fits clearly into the Hollywood tradition - Berger's Blancanieves is a film that is closely related to the European way of film making, especially to the classic French period that produced masterpieces such as Jean Cocteau's Beauty and the Beast (1946), which also focuses on a fairytale atmosphere and contains surrealism, fantasy and dreams, and even though Blancanieves ultimately is a macabre tale, it remains a fairy tale full of warmth and wonder.
The sets are typically Spanish and particularly Andalusian, which means that they are empty rather than lavishly ornamented, with Carmen's stepmother dressed in black with a short veil and an excessive amount of jewelry, just like the ladies of the better class. Since there is no audible dialogue, the actors have to rely on body language to tell the story, and like their colleagues of 100 years ago, they use pathos and broad gestures. But that fits perfectly in this film and in the context of what is shown. As a viewer, you hardly get the chance to ask questions about what and how, because right after the opening credits director Pablo Berger drags you in the tragedy of the story and puts you in the position of the small Carmen, who is telling the story. Close-ups do the rest: Antonio Vallalta as the fearless matador, the young Carmen as a being that looks at the world with innocent eyes and after a very short time is immersed in fear and distress as a result of the conduct of the stepmother, a hard and shrew-like woman with the airs of an ice queen. Words are superfluous, because Pablo Berger tells his story in a masterful way through facial expressions and body language.
For the comic interludes the director appeals to the dwarfs. They are not presented as victims or losers, but as brave bull fighters and small people with a big heart. They are not only funny, they also act in a very natural way and bring a lot of spontaneity in a film that is quite distressing now and again. Pablo Berger received no less than 10 Spanish Goya Awards for Blancanieves, among others for Best Film and Best Original Script. Silent black and white films are hardly successful nowadays and that goes for this movie too. It hardly received any attention in our part of the world during its passage in the cinema. Now, you get a second chance with this A-Film release.
William LIÉNARD
28/02/2015
---
Blancanieves is regisseur Pablo Bergers versie van het Grimm-sprookje Sneeuwwitje, maar een vertelling voor kinderen is de film allerminst, want Berger haalt de donkere achtergrond van het sprookje naar voren waardoor zijn versie in niets meer op de soms wat wrede, maar uiteindelijk toch romantische versie van Disney (1937) lijkt. Blancanieves speelt zich af in Andalucía in de jaren 20 van de vorige eeuw, waar stierenvechter Antonio Vallalta succes oogst in de arena. Maar terwijl z'n vrouw hun dochtertje Carmen baart en sterft, wordt Antonio zwaar toegetakeld door een stier en afgevoerd naar het ziekenhuis voor een lange herstelperiode. Carmen wordt door haar grootmoeder opgevoed, en na z'n herstel trouwt Antonio met de verpleegster die hem heel die tijd heeft verzorgd, maar die uiteindelijk alleen uit is op z'n fortuin. Carmen heeft haar vader ondertussen nauwelijks gezien. Hij kan de aanblik niet verdragen van een dochter die als twee druppels water op z'n overleden echtgenote lijkt, maar als grootmoeder overlijdt, komt het jonge meisje uiteindelijk toch in het huis van haar vader en stiefmoeder terecht. De kreupele man is er aan z'n rolstoel gekluisterd terwijl z'n vrouw het mooie weer maakt met een minnaar. Carmen wordt in een smerige schuur gehuisvest en als keukenhulpje tewerkgesteld. Ze krijgt het verbod om de tweede verdieping van het huis te betreden, maar als ze dat op een keer toch doet, maakt ze voor het eerst kennis met haar vader. Tussen beiden groeit een zekere verstandhouding en nadien is er zelfs sprake van een echte vader-dochterrelatie, doch voor de voormalige verpleegster heeft het nu allemaal lang genoeg geduurd en zij zorgt ervoor dat Antonio Vallalta het tijdige voor het eeuwige verwisselt…
Blancanieves is een donker verhaal over misbruik en bedrog en regisseur Pablo Berger brengt het in zwart-wit en zónder geluid in de stijl van gelijksoortige films uit de jaren 20 van de vorige eeuw. Na The Artist (2011) is dit de tweede grote film die kleur en geluid vermijdt om te voorkomen dat de kijker wordt afgeleid van het eigenlijke drama, maar in tegenstelling tot de Amerikaanse film – die toch duidelijk in de Hollywoodtraditie past – maakt Berger van Blancanieves een film die zeer nauw aansluit bij de Europese manier van film maken, m.n. de klassieke Franse periode die meesterwerken opleverde zoals Jean Cocteaus La Belle et la Bête (1946), waarin de nadruk eveneens ligt op een sprookjesachtige sfeer, op surrealisme, fantasy en dromen, want ook al is Blancanieves uiteindelijk een wat macabere vertelling, het is en blijft tegelijk een sprookje waarin plaats is voor warmte en verwondering.
De decors zijn typisch Spaans en meer bepaald Andalusisch, wat betekent dat ze eerder leeg zijn dan overdadig geornamenteerd, en dat Carmens stiefmoeder in het zwart gekleed gaat, met korte sluier en een overdadige hoeveelheid juwelen, net zoals de andere dames uit de betere klasse. Gezien er geen sprake is van hoorbare dialogen, zijn de acteurs aangewezen op lichaamstaal om het verhaal te vertellen en dat doen ze net zoals hun collega's van 100 jaar geleden met veel pathos en ruime gebaren. Maar in deze film past dat perfect in de context van wat getoond wordt. Als kijker krijg je trouwens nauwelijks de kans om je vragen te stellen, want meteen na de begintitels stort regisseur Pablo Berger je in de tragedie van het verhaal om vervolgens het standpunt van de kleine Carmen te kiezen om het verhaal te vertellen. Close-ups doen de rest: Antonio Vallalta als de onverschrokken stierenvechter, de jonge Carmen als een wezentje dat de wereld met onschuldige ogen bekijkt maar niet lang nadien in angst en ontreddering wordt gedompeld als gevolg van de handelswijze van een stiefmoeder, die als een harde en feeksachtige ijskoningin in de lens van de camera blikt. Woorden zijn overbodig, want Pablo Berger vertelt het op een meesterlijke manier door middel van gelaatsexpressies en lichaamstaal.
Voor de grappige intermezzi zorgen de dwergen die niet als slachtoffers of zielenpoten voorgesteld worden, maar als dappere stierenvechters en kleine mensen met een groot hart. Ze zijn overigens niet alleen grappig, ze acteren ook op een zeer natuurlijke manier en ze brengen op die manier een massa spontaneïteit in een film die bij momenten loodzwaar dreigt te worden. Pablo Berger mocht voor Blancanieves in Spanje niet minder dan 10 Goya's in ontvangst nemen, o.a. voor Beste Film en Beste Originele Script.
Stille zwart-witfilms doen het anno 2015 niet echt goed in onze contreien en dat geldt eveneens voor Blancanieves, dat nauwelijks aandacht kreeg in Vlaanderen en Nederland bij z'n passage in de bioscoop. U krijgt nu een herkansing met deze A-Filmuitgave.
Blancanieves
Pablo Berger
Drama
Spain/Spanje, 2012
101 min. – 1.85.1 PAL – Spanish/Spaans DD 5.1
Ondertitels/Subtitles: Dutch/Nederlands
Extras/Extra's: -
William LIÉNARD
28/02/2015
---
---