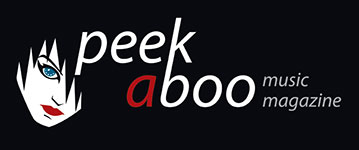 like this movie review
---
PABLO CABEZAS
Tokarev
Movie
Action
[53/100]

Anchor Bay
01/09/2014, Didier BECU
---
Nobody would have thought this in the 80's, not in the least Nicolas Cage himself, but these days the nephew from Francis Ford Coppola can't hardly please the B-film fanatic. Like Robert De Niro, Cage is definitely one of the best actors from his generation, it's just a pity that both of them seem to make terrible choices. Even if Tokarev has its moments (and certainly with a splendid Cage who is in some way back) you can only conclude that the movie itself has too many faults.
Paul Maguire (Nicolas Cage) is 50 and known as a successful well-respected businessman. No one in the little village he comes from is aware of his dark, criminal past. Everything changes when his daughter gets brutally killed. The fact that the murder is committed with a tokarev (a Russian gun) is enough reason for Paul to accuse the Russian mob. Yes, we know, these days the Russians are always to blame! Anyway, for Paul this is enough reason to change his tuxedo for a leather jacket and kill everyone who speaks Russian! Between all those fighting boys you also notice a lame sheriff (Danny Glover) who thinks that chasing crooks is an exclusive police job! That's the sole function his role has….
But good, you can say that Cage better would have read the script before agreeing, but that's the sole thing you can blame him for. Cage does what he has to do and in way you can even say that he's back.
The script lies between Death Wish and Taken. Give that to Luc Besson and changes are high that this French director comes up with a decent actie movie, but Paco Cabezas still has a lot to learn. It's a very bad move to film action scenes with a handshaking camera simply because it takes all the tension away! The maker was so smart to include an unexpected plot, but it's a sad thing to see that this innovation comes when the end credits are arriving!
Didier BECU
01/09/2014
---
In de jaren 80 zou niemand het hebben gedacht, wellicht Nicolas Cage nog het minst van allemaal, maar vandaag is het neefje van Francis Ford Coppola nog amper in staat om zelfs de B-filmliefhebber te charmeren. Net als Robert De Niro behoort Cage nog steeds tot de beste acteurs van deze planeet, alleen maken beide heren ongelukkige keuzes die de doorsnee filmfan keer op keer doen huiveren. Met Tokarev is het al even erg gesteld: fatsoenlijke vertolkingen in een ondermaatse film dus.
Op zijn vijftigste is Paul Maguire (Nicolas Cage) een alom gerespecteerde zakenman. Niemand uit zijn dorpje weet dat hij een verleden als crimineel achter de rug heeft. Alles verandert wanneer zijn dochter op een brutale manier wordt omgebracht. Het wapen waarmee de moord is begaan is een tokarev (een Russisch pistool). Dat is blijkbaar voor Paul een voldoende aanwijzing om meteen de lokale Russen te beschuldigen. Inderdaad, tegenwoordig zijn het altijd de Russen! In ieder geval voor Paul een ideaal excuus om het maatpak in te ruilen voor zijn lederen jacket en al wie Russisch spreekt omver te maaien. Tussen dat vele knokgeweld loopt er ook nog een sheriff (Danny Glover) rond die vindt dat boeven achterna zitten de taak van de politie is, maar voor de rest is zijn rol of betekenis onbeduidend.
Behalve het feit dat hij beter eerst het scenario had gelezen kun je Cage maar weinig verwijten. Hij doet wat hij moet doen en je kan zelfs stellen dat hij terug is, ofschoon hij nooit de ster van weleer zal worden. Erger is het met het script gesteld dat ergens tussen Death Wish en Taken zweeft. Gooi zo'n onzin in de handen van Luc Besson en de kans is groot dat de Fransman met een behoorlijk actievehikel op de proppen komt. Paco Cabezas is van een ander kaliber en vindt het bijv. nodig om de gevechtscènes op een zenuwachtige manier te verfilmen waardoor alle spanning (moest die al bestaan) teniet te doen. Wel is de regisseur zo slim geweest om het verhaal een leuke plotwending te geven, maar ondertussen is het kalf (net zoals de naam Cage) al lang verdronken!
Ook al is Nicolas Cage verre van slecht (we schrijven ook niet subliem!) is hij met Tokarev wederom in een film belandt die amper de videotheekbezoeker zal weten te bekoren. De volgende keer toch het scenario lezen, Cage, ook al twijfelen we eraan dat je in de toekomst nog veel kansen zult krijgen!
Didier BECU
01/09/2014
---
---