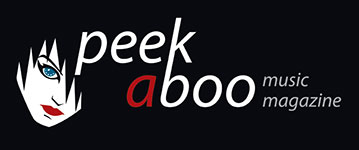 like this movie review
---
PABLO TRAPERO
Carancho
Movie
Crime
[79/100]

Filmfreaks
03/06/2014, Didier BECU
---
Carancho is probably one of the best DVD-releases from this year you'll never heard from. We never think about it, but because most Argentinians don't care about the traffic law, the country faces every year 8000 deaths and 120000 injuries. Incredible numbers that would make every government ashamed, but in Argentinia assurance companies made a whole dirty business from it. Every company has so called carancho's (Spanish for a vulture) who seek victims after they got involved in an accident. A carancho let them sign a contract, but the money they receive is far too low.


Sosa (Ricardo Darín) is such a crook as well. You can find him every night at the busy streets in Buenos Aires waiting for an accident to happen. It's during such an action that he meets medic Luján (Martina Gusmán). Even if both have different aims (she tries to help the victim, while he wants to betray him), they both fall in love.


Director Pablo Trapero didn't make an ordinary love story from his sixth movie though. Sosa plays very dangerous games and most of the times you see images from how he's beaten up. Luján tries to make this world a better place, but she's addicted to drugs. Some critics have described this gem as a neo-noir thriller, and that's justified! Just like he did in El Bonaerense or Leonera, Trapero guides the viewer into the dirty swamp that the Argentinian underground is. There's no mercy, only money counts. At the end you can accuse him of playing too much Mr. Tarantino, but apart from that you can't deny the fact that Carancho is a must see! Also don't forget those excellent performances from both Ricardo Darin (you probably know him from El Secreto De Sus Ojos) and Martina Gusman who is the director's wife!


Carancho is a splendid example that shows how intriguing world cinema can be. If Martin Scorsese would have been an Argentinian, he might have made a movie like this. A real tip!
Didier BECU
03/06/2014
---
Carancho zou wel eens één van de niet te missen releases van 2014 kunnen zijn die je wellicht niet kent. We staan er niet bij stil maar doordat de doorsnee Argentijn het verkeersreglement aan zijn laars lapt, vallen er in dat land gemiddeld 8000 doden en 120000 gewonden. Hallucinerende cijfers die bij ons automatisch het ontslag van de desbetreffende ministers zou betekenen, maar in het Zuid-Amerikaanse land vindt men dat normaal. Meer zelfs, er wordt een heel handeltje daar rond opgezet. Een carancho (Spaans voor aasgier) is een jurist die slachtoffers opzoekt en hun vervolgens oplicht door hun een veel te lage vergoeding uit te betalen.


Sosa (Ricardo Darín) is ook zo'n oplichter. Iedere nacht is hij aanwezig op de drukke banen van Buenos Aires om er als de eerste bij te zijn wanneer iemand het slachtoffer van een verkeersongeval wordt. Het is dan ook tijdens zo'n ongeluk dat hij in contact komt met spoedarts Luján (Martina Gusmán). Ofschoon de twee een tegengesteld uitgangspunt hebben (zij redt de patiënt, hij licht ze op) raken de twee verliefd.


Regisseur Pablo Trapero heeft van zijn zesde langspeelfilm geen ordinair liefdesverhaal gemaakt. Sosa wordt met de regelmaat van de klok in elkaar geslagen en ook al probeert Luján haar medemens te redden is zij zelf hopeloos aan drugs verslaafd. Door deze aanpak gebruiken heel wat filmjournalisten wel eens de term neo-noir thriller om deze Zuid-Amerikaanse parel te categoriseren en dat is volkomen terecht. Trapero dompelt je net zoals in zijn andere films El Bonaerense en Leonera volledig onder in de Argentijnse misdaadwereld. Op het einde verliest Trapero een beetje de trappers door zijn film nodeloos van overdreven geweld te voorzien (en waardoor het ook een beetje ongeloofwaardig wordt), maar los daarvan is Carancho niet te missen kost. Niet in het minst door de voortreffelijke vertolkingen die bijna volledig door Ricardo Darin die je wel zal kennen van El Secreto De Sus Ojos en Martina Gusman (de echtgenote van de regisseur) worden gedragen.


Carancho is een mooi voorbeeld van hoe intrigerend wereldcinema wel kan zijn. Mocht Martin Scorsese een Argentijn zijn, dan zou hij misschien wel deze film hebben gemaakt. Een echte tip!
Didier BECU
03/06/2014
---
---